Wacky Wizards has released another update for Halloween 2022. This update comes with an exclusive, limited-time Halloween Pumpkin 2022 ingredient. In addition, this Halloween update has added some cemeteries, piles of sweet corn, and a fan-favorite pastime of treat or treat! This guide will assist you in locating an Undead 2022 ingredient.
Read: How to unlock Halloween Pumpkin 2022 Ingredient
---
Wacky Wizards 2022– Undead ingredient Location
Unlike the majority of ingredients in Wacky Wizards, the Undead ingredient is available for free every year during Halloween time. To get the Undead ingredient, you need to kill Zombies inside the graveyard.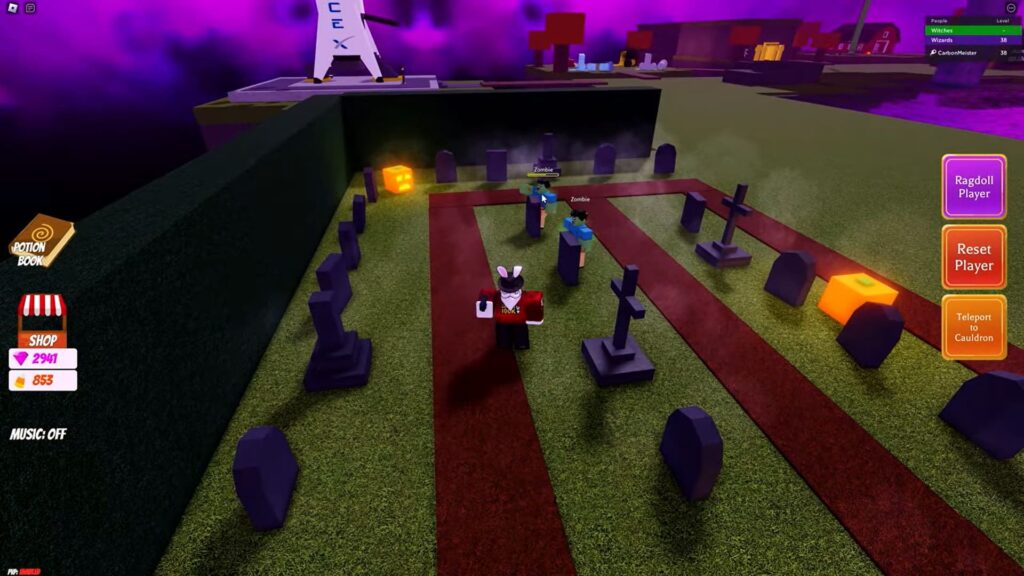 It's pure luck, you may get the ingredient after the first kill or after multiple kills. Most of the time, zombies will drop candy, but sometimes, they drop the Undead ingredient instead.
---
Halloween 2022 Updates
🎃HALLOWEEN EVENTS🎃 WHOLE MONTH OF OCTOBER
The map has been updated to make space for new quests and ingredients! Have a good day everyone!
Combine different ingredients, brew your potion, then drink!
Different ingredient combinations make different potion effects!
Add more of the same ingredient to make your potion stronger!
Watch how the potion affects your body!