This guide will help you with everything you need to do to complete the objective "Gather Worms" in the Quest Burying The Eel in Disney Dreamlight Valley.
As the quest starts, talk to Maui and he explains the process of burying eels for Coconut trees to sprout. Go and speak to Goofy who will tell you that you need the following materials:
Goofy will tell you that the "The Worms" can be found in Dig Spots in Peaceful Meadow.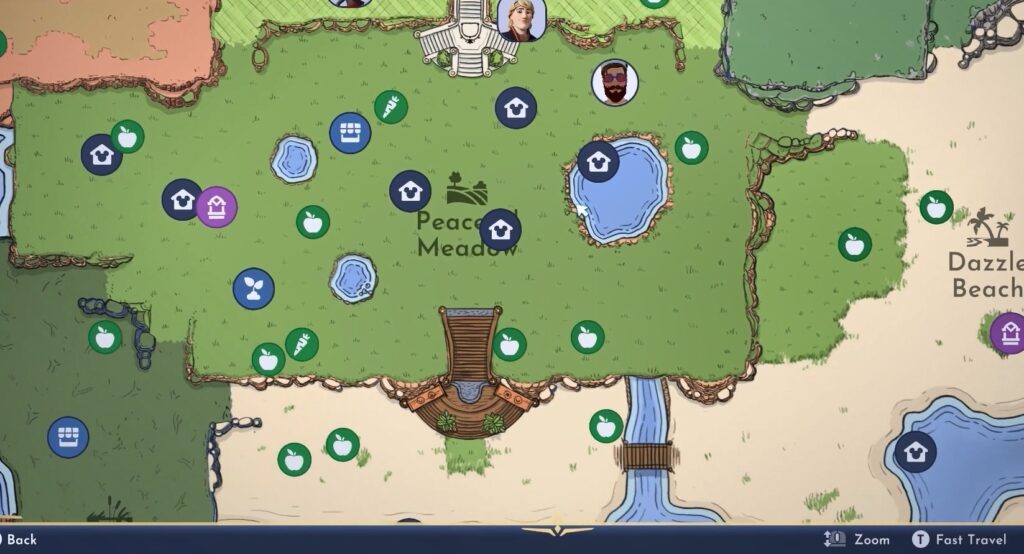 Once you're reached the meadow, you'll notice multiple digging spots around the all the ponds. Equip your with a shovel, and start digging in the cracked spots on the ground to collect worms.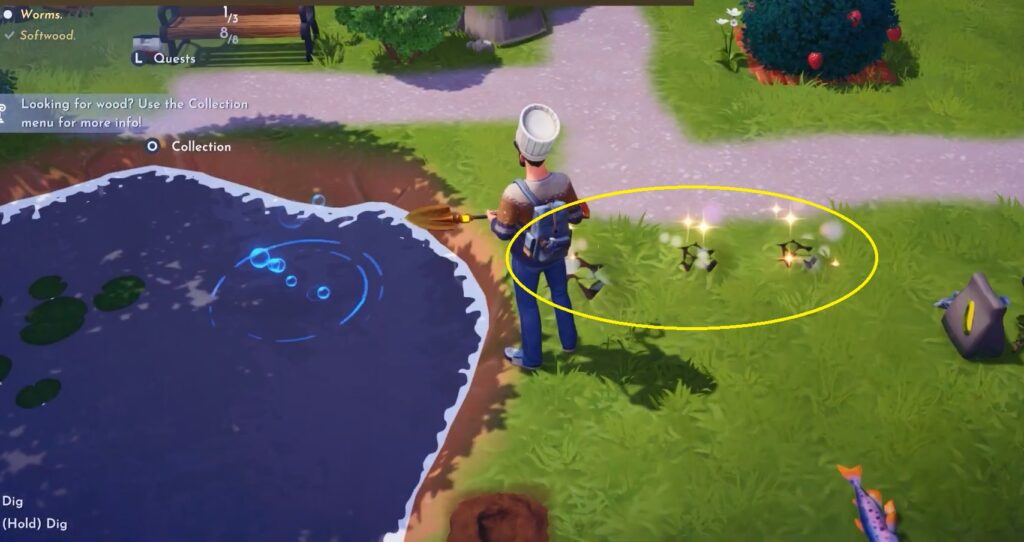 Note: Not all digging spots will give you worms.