The Disney Dreamlight Valley's Pride of the Valley offers many new characters and quests, including Simba's Level 10 Friendship quest called "The Dreamlight Grove" This article serves as a guide to completing the The Dreamlight Grove quest.
How to Complete The Dreamlight Grove
Prior to starting this quest, you must complete Simba's prerequisite quest like Hakuna Matata, The Great Gathering, and The Seed of Memories, and level Simba up to friendship level 10. You can start the quest after you have completed those these prerequisites.
Harvest some Dreamlight Fruit for Simba
Gather some Dreamlight Fruit for Simba from the Dreamlight Tree you had planted earlier for The Seed of Memories quest. Go to the tree and interact with it and give these fruits to Simba.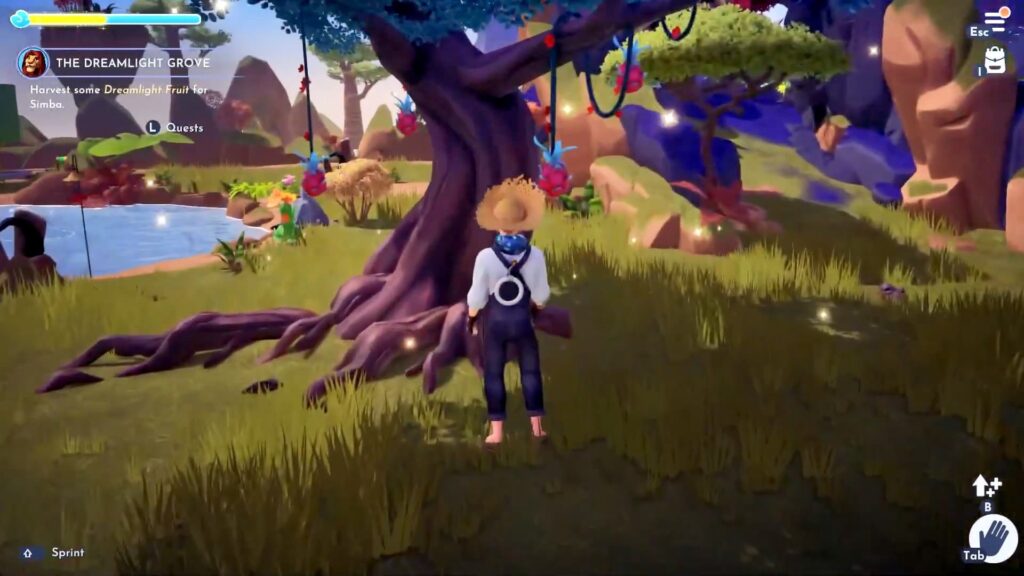 Talk to Mother Gothel
Next, go talk to Mother Gothel. She will reveal the ingredients needed to make a Dreamlight Tree Fertilizer and task you with getting some items:
5 x Vitalys Crystal (Glowing rocks in Vitalys Mines)
2 x Purified Night Shards
1 x Sunlit Plateau Water (Sparkling water in the biome)
3 x Dreamlight Fruit (3 produced every 24 hours)
1 x Empty Vial (crafted from glass)
Empty Vial is available under Refined Material and Purified Night Shards is under Potion & Enhancement.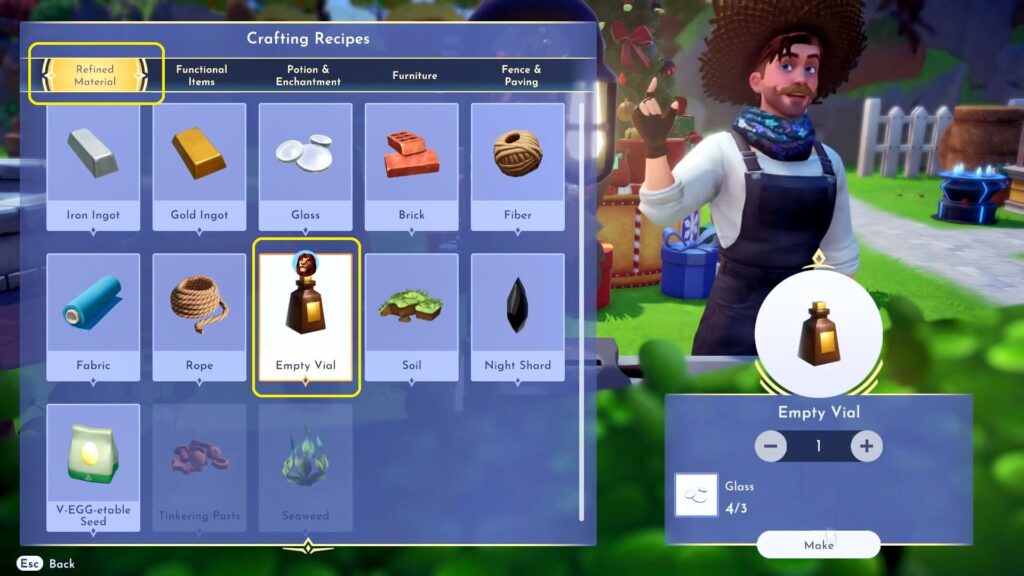 Sunlit Plateau Water area sparkling water of the river. Vitalys Crystal are glowing rocks which are inside mines.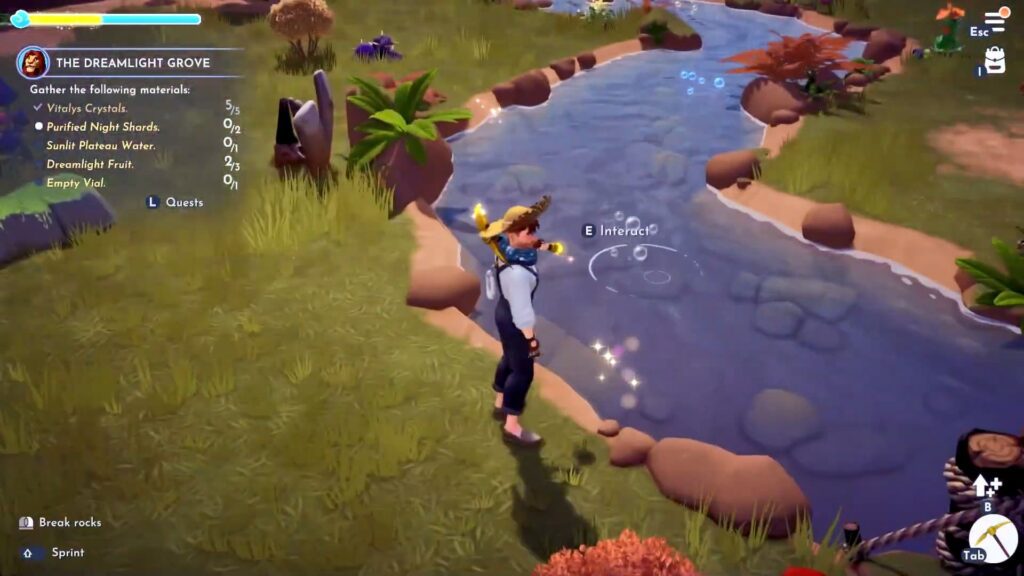 After acquiring all the necessary components, locate a crafting table and navigate to the Potions & Enchantment section. There you can create the Dreamlight Tree Fertilizer. Once it's crafted, open your inventory and apply it. Finally, speak to Simba again.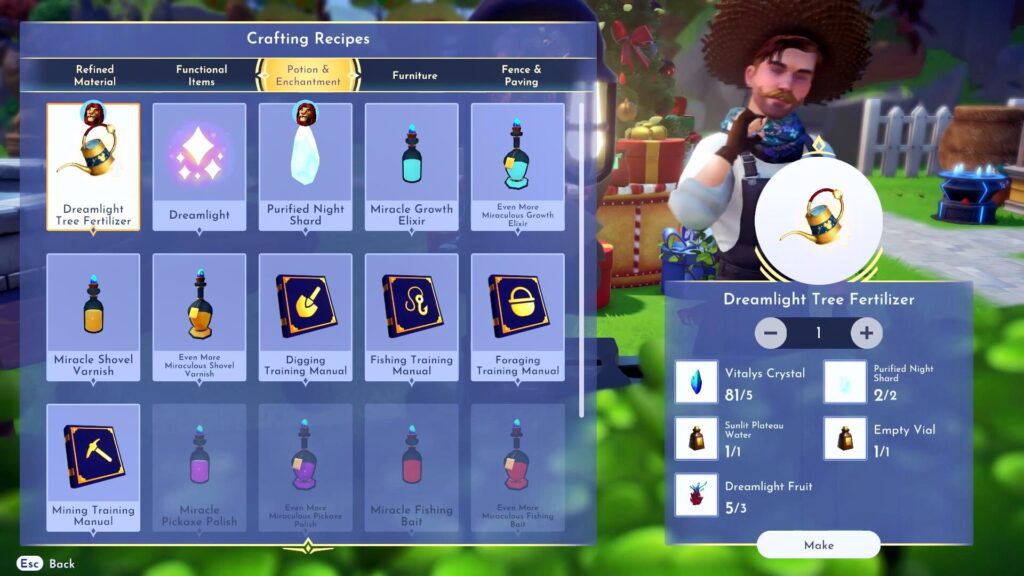 Water the flowers in the following parts of the Valley
In the biomes of 5 x Frosted Heights, 5 x Forgotten Lands, and 5 x Glade of Trust.
Next, you should take your watering can and water five flowers in the Forgotten Lands, Frosted Heights, and Glade of Trust biomes. Once you've finished watering the plants, return to Simba and speak with him again.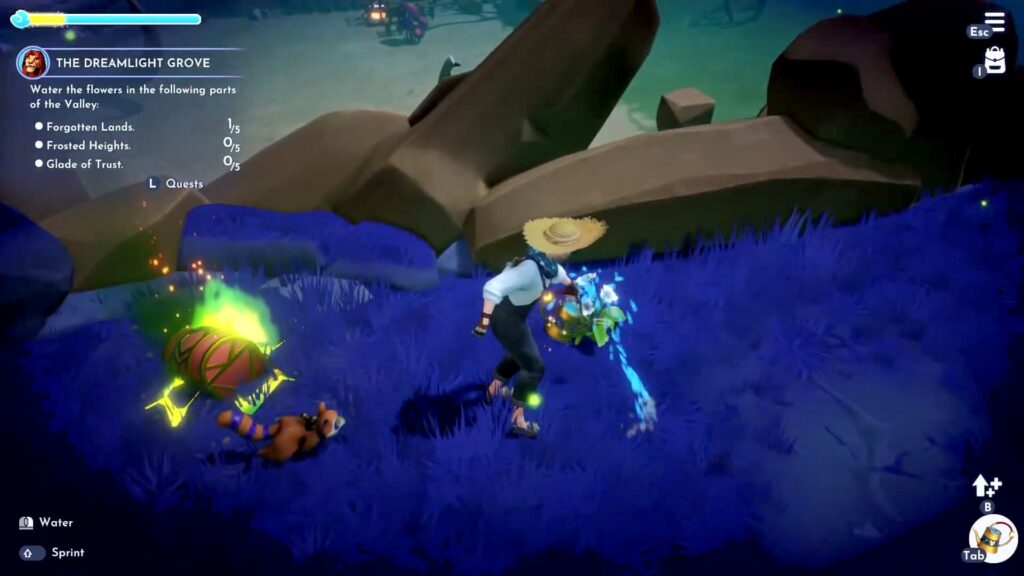 After returning to Simba, he will want to go back to the original Dreamlight Tree you placed in the Sunlit Plateau. Follow him to hear him and Nala discussing the new Dreamlight Trees. Talk to Simba again and you're done with The Dreamlight Grove.