In Disney Dreamlight Valley, Nala's Level 10 friendship quest is titled "Here and There and Back Again". The main goal is to permanently close the unusual rifts so Nala may feel secure in your village.
---
Talk to Nala first to start the quest. She tells you the Enchanted Hearts have started glowing, and you need to go inside the Lioness Statues.
To understand this go and talk to Ursula. Despite being a wicked sea witch, she is aware of the steps that must be taken to close the rifts. Ursula tells you that you need to create new Lioness Statues and place them correctly at each of the Mystical Rifts.
To craft the Lioness Statues, you will need:
18 x Clay (found by digging up the ground)
18 x Sand (found on the beach by digging or destroying the large stones)
1 x Aquamarine (light blue gem; mine on Dazzle Beach or Forest of Valor)
1 x Citrine (orange gem; mine in Glade of Trust or Sunlit Plateau)
1 x Amethyst (purple gem; mine in Frosted Heights or Forgotten Lands)
When you have everything, proceed to a workshop to create the Amethyst, Citrine, and Aquamarine Lioness Statues.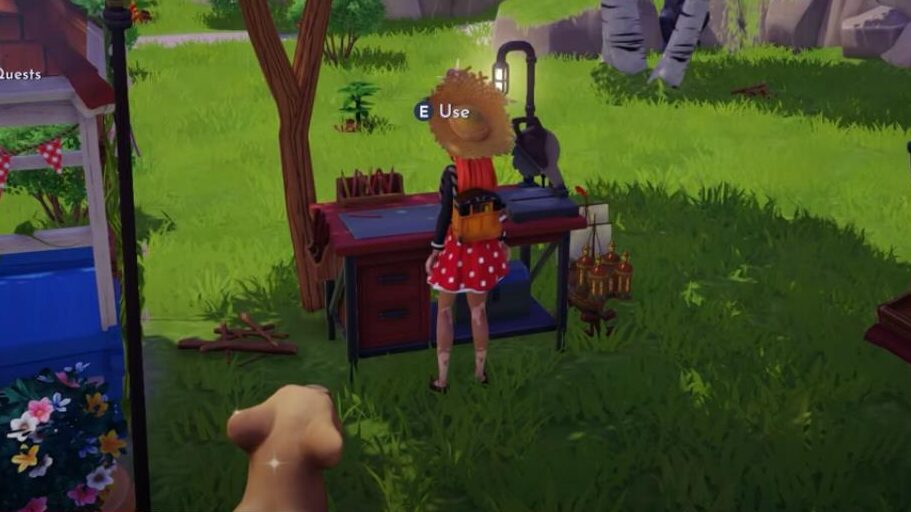 How to Get Rid of the Rifts
The statues must now be positioned; one statue must be put close to each rift. You must use provide mode to accomplish this. You must erect particular sculptures in particular places:
Place the Aquamarine Lioness Statue near the rift on dazzle beach
Place the Citrine Lioness Statue in the Glade of Trust
Place the Amethyst Lioness Statue in Frosted Heights
Once you correctly place all the Lioness Statues, speak with Nala, who will inform you that the Mystical Rifts have been sealed.
Speak to Nala after successfully placing all Lioness Statues to learn that the Mystical Rifts are now sealed. However, there's a new smell of regular fish instead of Weird Fish. Catch some of these fish and bring them to Remy for cooking.
How to Catch a Here and There Fish in Disney Dreamlight Valley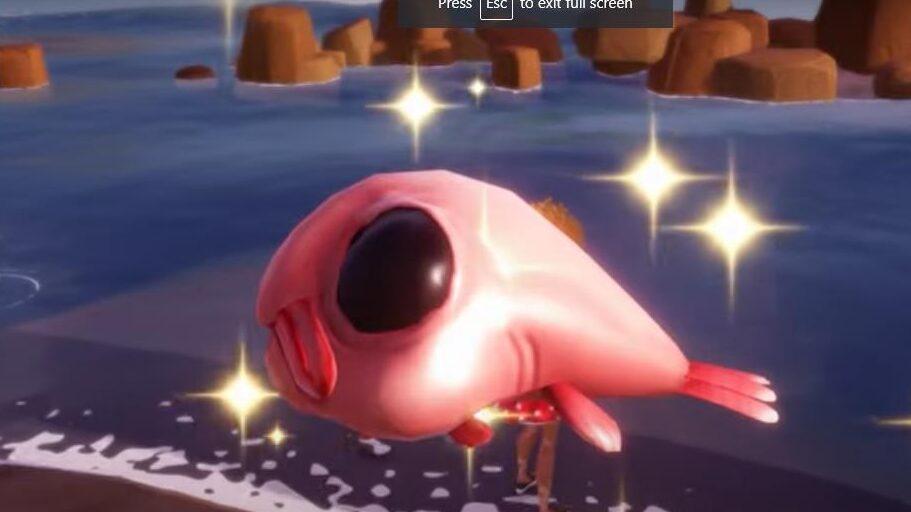 To catch a Here and There Fish in Disney Dreamlight Valley, fish during specific times: before noon in the morning and from 6 pm to 10 pm in the evening. We caught one outside of a rippling circle on Dazzle Beach just before 9 pm.
How to Make a Lioness Feast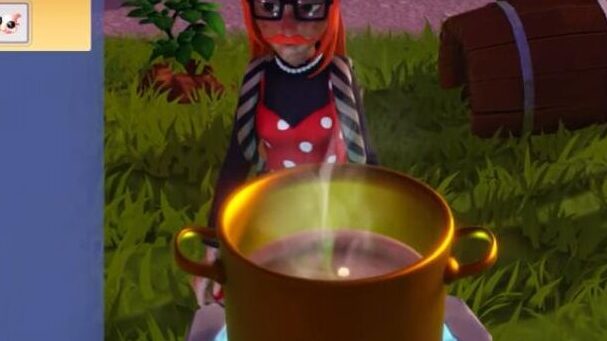 After catching a fish, take it to Remy who will request you to prepare a Lioness Feast for Nala. The recipe will be provided in your inventory:
Mushroom (gather from Glade of Trust)
Tomato (buy from Goofy at Dazzle Beach)
Oregano (gather from Plaza)
Here and There Fish
Once you have prepared the meal, deliver the Lioness Feast to Nala. The mission is finished. After you finish the last task with Nala, she will give you a decorative oasis.