This article serves as a guide on how to successfully free Mayrina from the cage during the "Save Mayrina" quest in the game Baldur's Gate 3.
Rescue Mayrina by Lowering the Cage
Upon navigating through the hazardous gas pits, you will reach a new area known as the Ancient Abode. In this location, you will encounter Mayrina confined within a wooden suspended cage.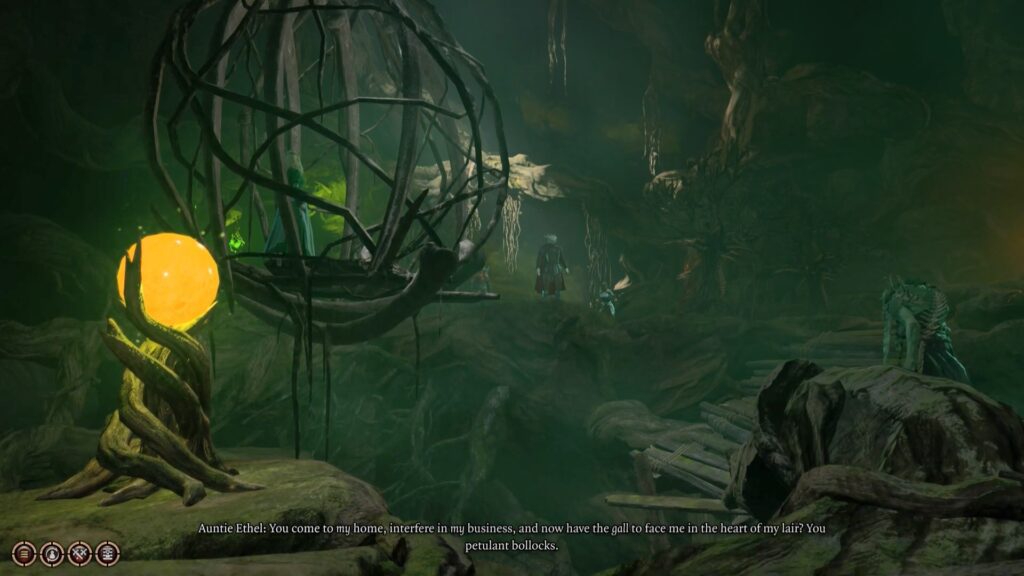 Battle with Auntie Ethel
At this point in the game a cutscene unfolds, signaling the beginning of the face-off with Auntie Ethel. She kicks off a dangerous scenario by igniting Mayrina's cage. You can use items that use the power of ice or water to douse the flames and rescue Mayrina.
The Offer from Auntie Ethel
As Auntie Ethel's health diminishes, she will propose a deal, offering a permanent bonus to an Ability Score of your choice. You have the option to accept her offer or decline it. If you choose to refuse, continue your attack on Auntie Ethel until her demise.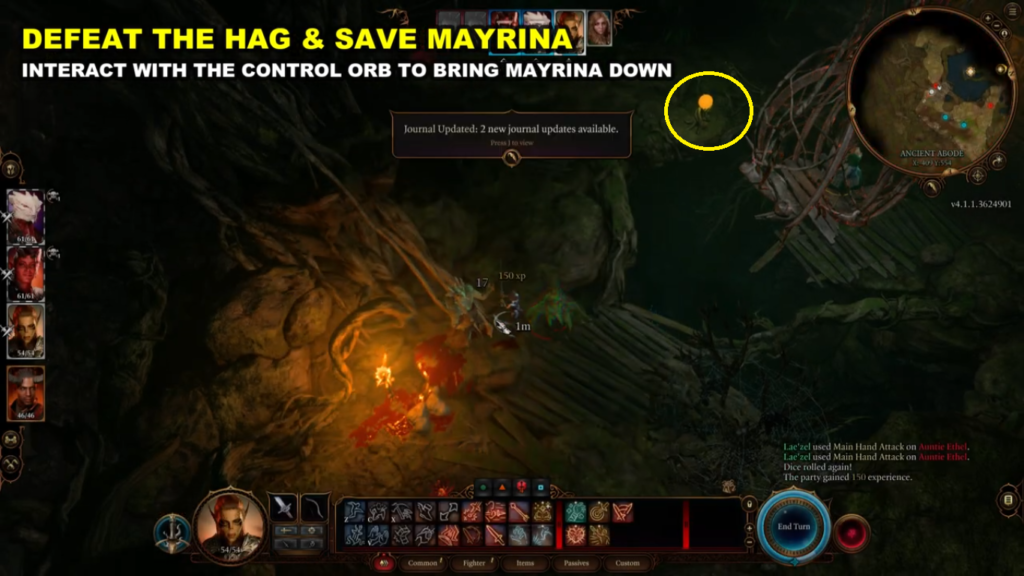 Interaction with the Control Orb
Following Auntie Ethel's defeat, interact with the Control Orb to safely lower Mayrina from the cage, completing your mission.