This guide will assist you in locating the three Kory Drums for finishing the second quest, "Awakening's Real Sound," in the new Sumeru region introduced in patch 3.6.
How to Play Kory Drum Puzzles by identifying the Leaf shape
Before knowing all the three locations of the Kory Drums, you must know which type of attack should be done on which shape of the leaf that will be shown to you while solving the puzzle. For example:
Follow the musical notes displayed on the wall when playing the Kory Drums, and then strike the drum in the shape of the leaves to start your performance. Refer to the images shown down below:
| | | |
| --- | --- | --- |
| 1st Leaf (Half) | 2nd Leaf (Full) | 3rd Leaf (Empty) |
| Normal attack | Plunging Attack | Pause/ Stand still. |
Note : All the attacks written in the table for the leaf are in the same order of the images shown down below:



You must strike the drum in accordance with the leaf's shape, as shown in the diagram below. In this instance, the order of attacks is shown by a Half, followed by a Full, an Empty, and finally a Full again.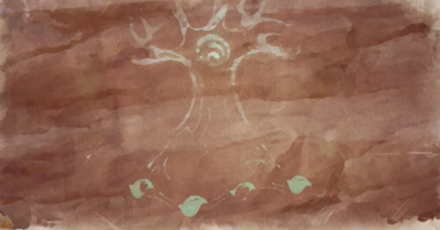 Normal Attack → Plunging Atack → Pause → Plunging Attack.
#1 Kory Drum Location
It can be found north of the Vourukasha Oasis. Glide down to the mountain depths to obtain it. To acquire Kory Drum-1, you must complete the three level of Trial of Submerged Waves. Upon successfully completing all three trials, the water within the massive cave will gradually recede, revealing the Kory Drum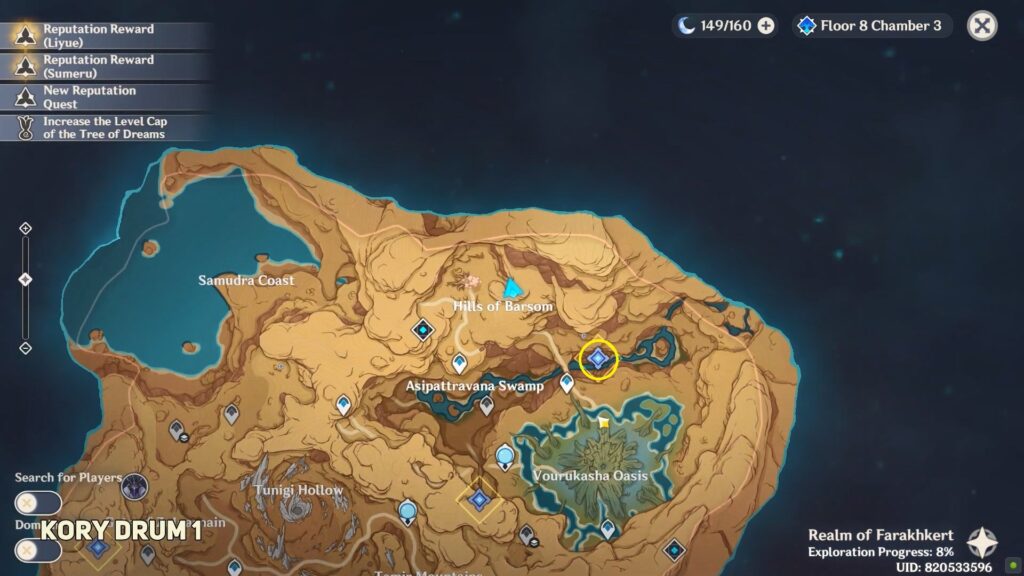 Trial Of Submerged Waves #1 – Use the giant bell to summon four Dendro Particles. Collect them directly using the red four-leaf Sigil and Sorush's Help.
Trial Of Submerged Waves #2 – Activate the second bell to summon four Dendro Particles.
Trial Of Submerged Waves #3 – Activate the third bell to summon eight Dendro Particles with the help of two Four-Leaf Sigil.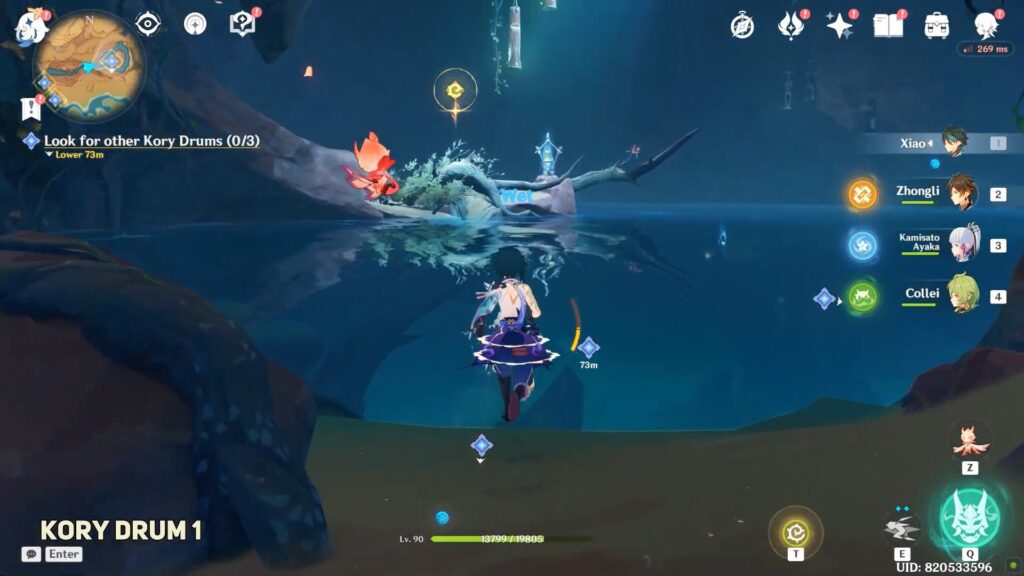 #2 Kory Drum Location
The second Kory Drum is at the west side of Vourukasha Oasis. Interact with the electrified bell, defeat all enemies within the time limit to obtain it.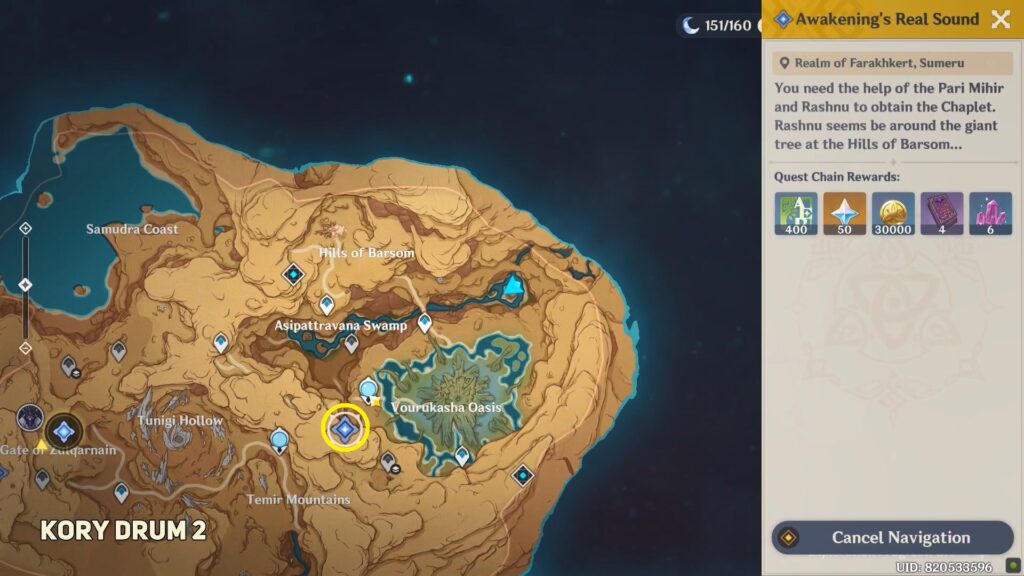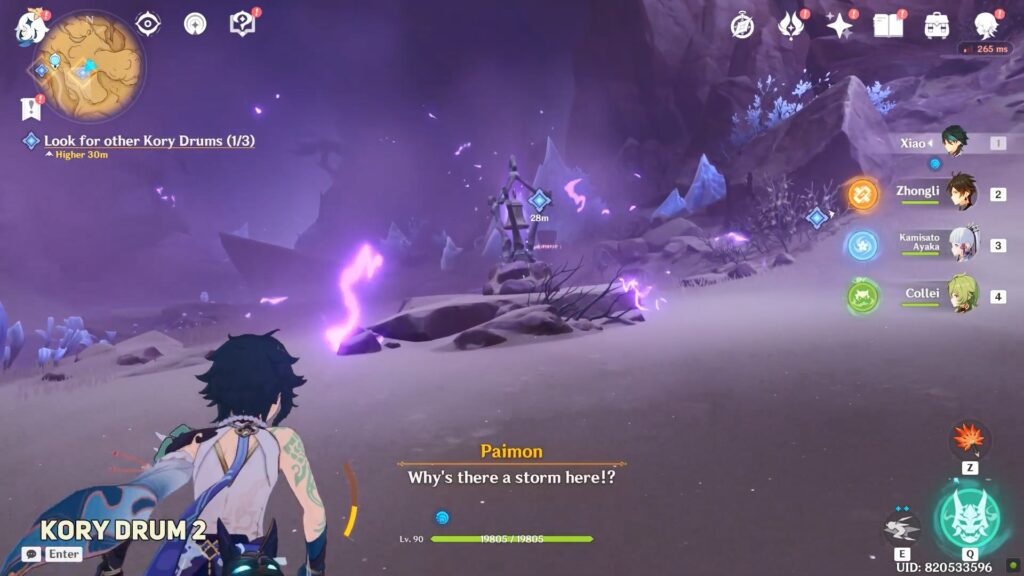 #3 Kory Drum Location
It is located on the western side of Gate of Zulqarnain. Interact with the Red Bell to start the "Trial of Fluorescent Flame." Illuminate all Bright Flame Altars during the trial before the fire goes out.