'Mer-Ky' Depths is a Side Quest in Hogwarts Legacy. This walkthrough will guide you through all objectives of the 'Mer-Ky' Depths side quest where you must help Nerida Robert to collect mermish artifact.
---
Overview
| | |
| --- | --- |
| Quest Level | Level 10 or higher |
| Quest Giver | Nerida Robert |
| Quest Location | Boathouse, The Great Hall |
| Mission Information | Nerida Roberts is sitting on the docks by the Hogwarts boathouse. I should speak with her. |
| How to Unlock | Clear Main Quest: Percival Rackham's Trial |
| Clear Rewards | 180 XP |
Starting location
Talk to Nerida Roberts (NPC) at the dock by the Hogwarts Boathouse to initiate the quest.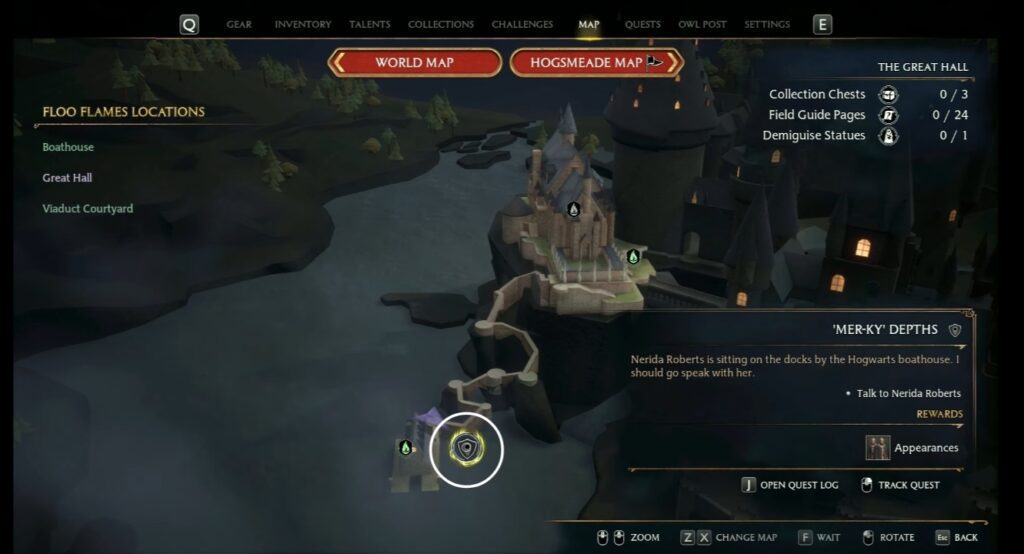 Talk to Nerida Roberts
Nerida Roberts will ask you to get him a Mermish Artefact which is required to improve the relationship between Wizardkind and Merpeople.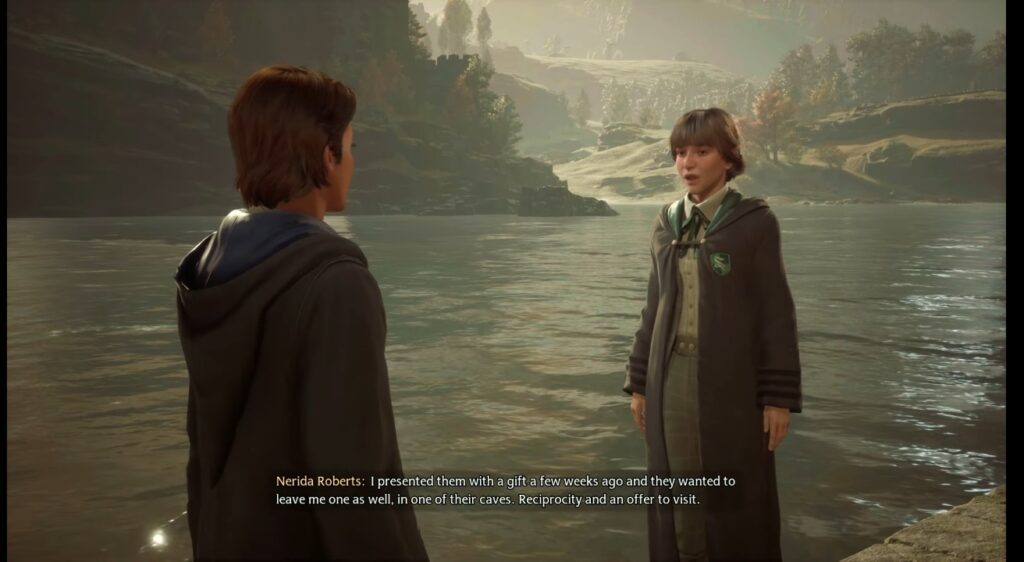 Find the leaky cave
In order to acquire the Mermish Artefact, a player must swim to the designated location near the Boathouse and then interact with the whirlpool marked on the surface to dive into the leaky cave.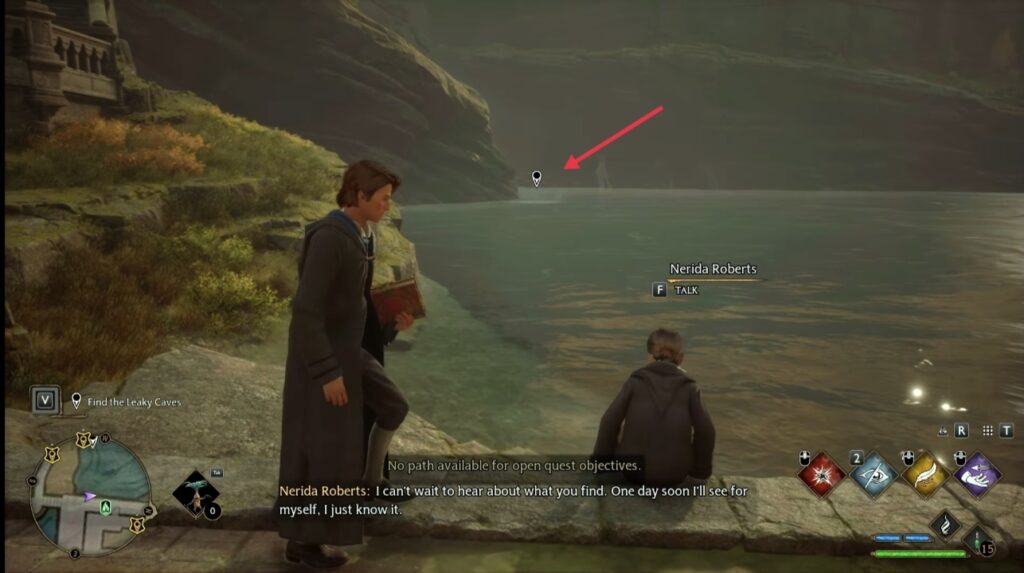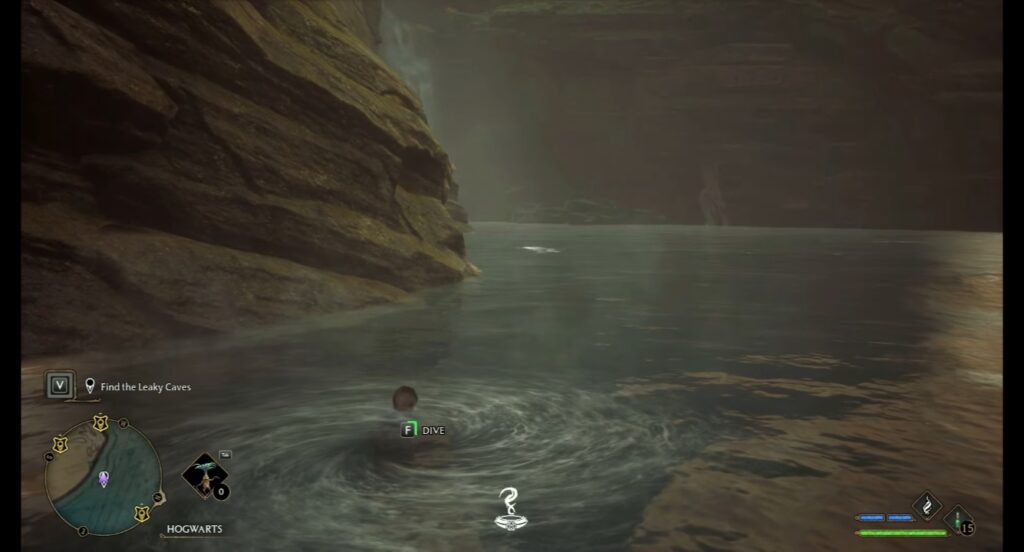 To find and collect the mermish artifact.
There are 3 moth stands in the cave where you emerge in. Burn the spiderweb using the Incendio spell.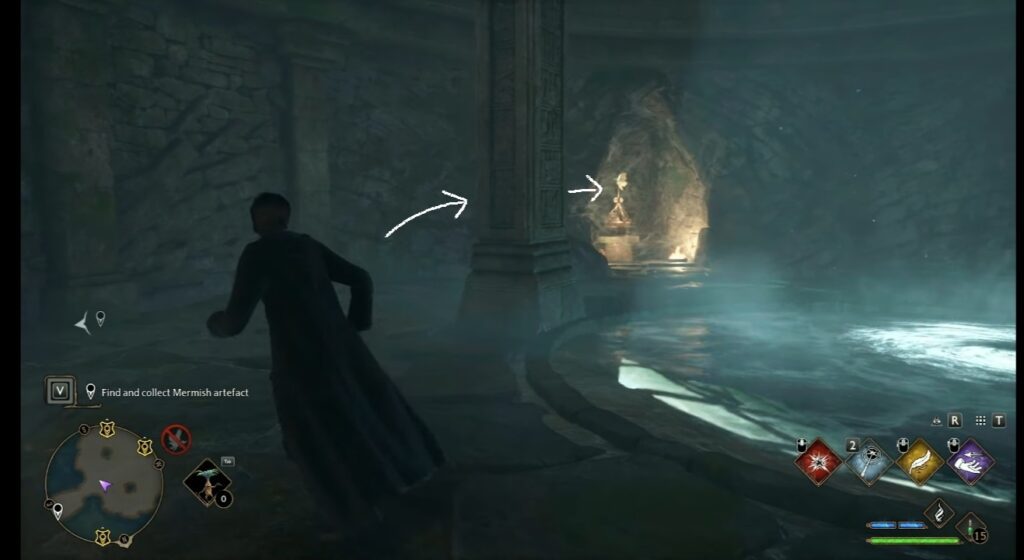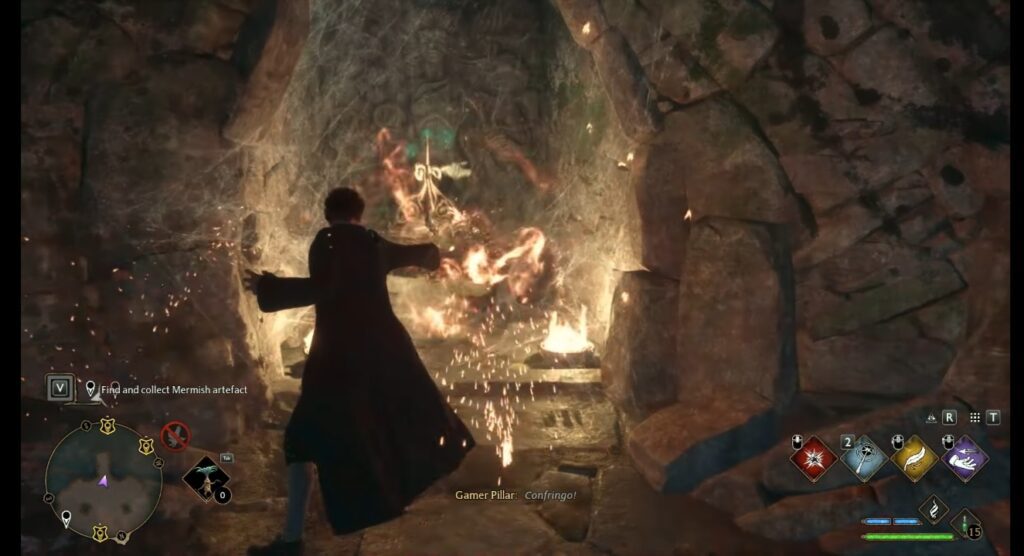 Subsequently, use Lumos to move the moths to the moth door. Take all three moths and proceed to the eastern moth door. Follow one moth at a time.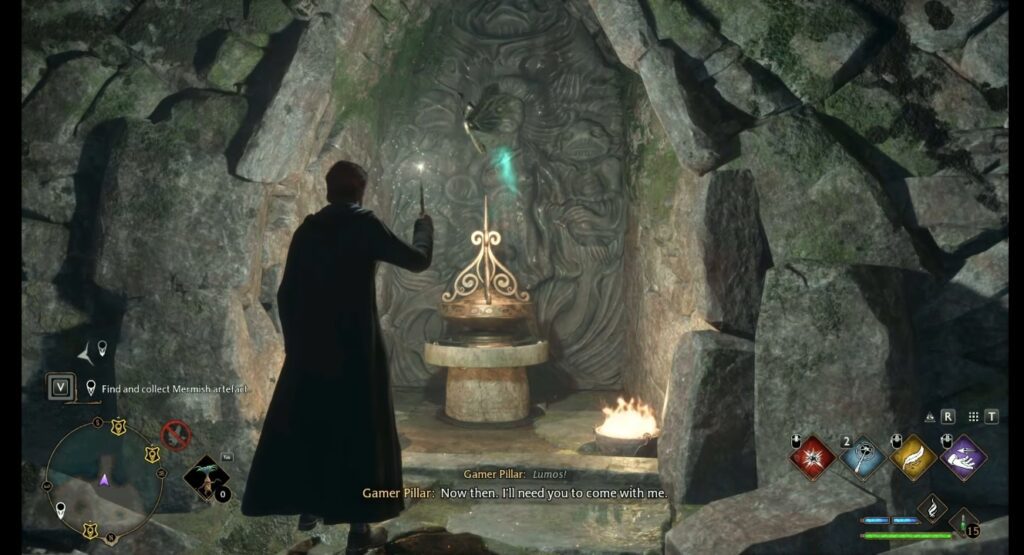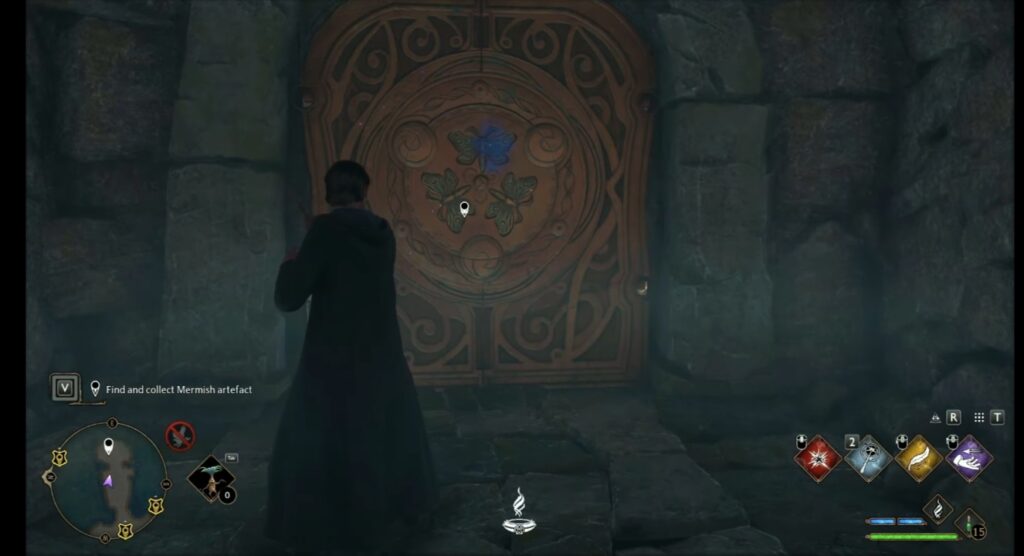 Finally, head inside and open the chest located within the room that has a Mermish Artefact.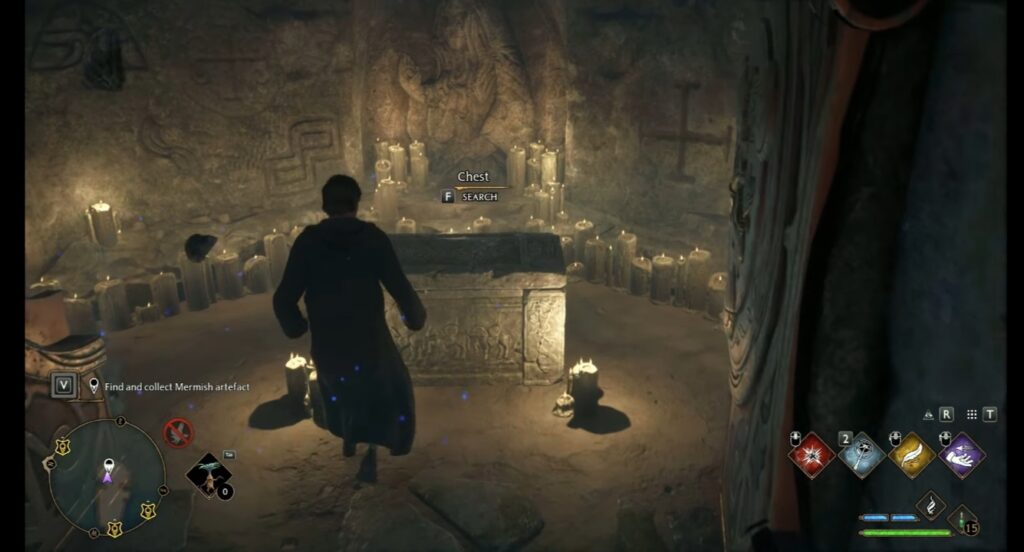 Now return to Nerida
Finally, go back to Nerida. Talk to her to complete the quest.