This article will guide you on how to awaken the power of Khvarena and disperse the purple mist in Genshin impact 3.6
Location
Western side of the Asipattravana Swamp.
Mission Info
Grab the Nirodha fruits hanging on to the thorny branches to awaken the Khvarena and disperse the purple mist.
Requirement
'Splendorous Sky That Day' quest should be completed first.
Reward
You will unlock the Morning Sun Coming Out of Gloomy Mountains .
40 Primogems
Three Hero's Wits
28,500 Mora
Six Mystic Enhancement Ore
How to begin
The first step is to equip Sorush as a gadget, as you will need Khvarena's powers frequently throughout the Khvarena of Good and Evil quest series. Sorush is the only gadget capable of unleashing Khvarena's power and dispelling the purple mist in Genshin Impact. Press the Gadget button (Z on PC) to access Sorush. Use the teleport waypoint to reach the location I have marked in the image below with white circle.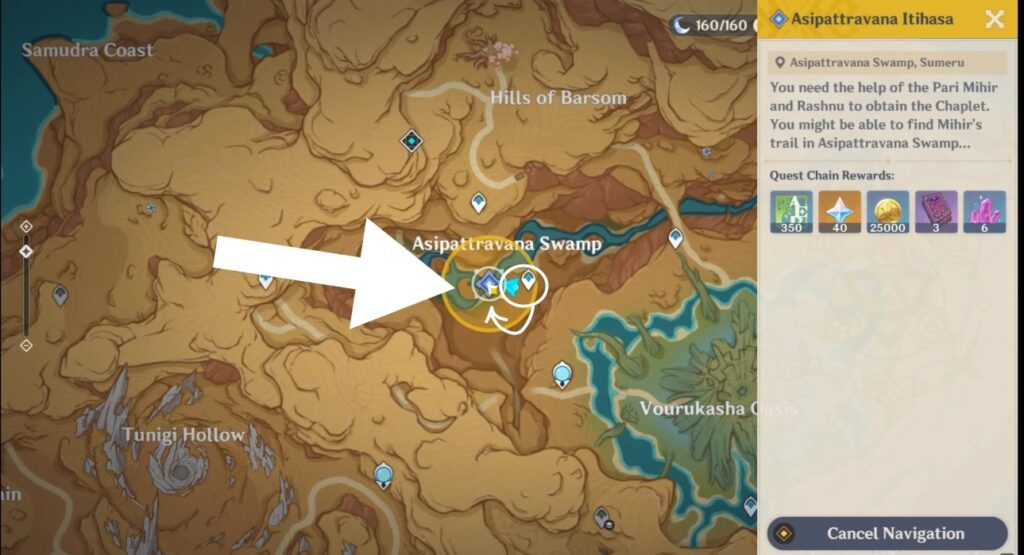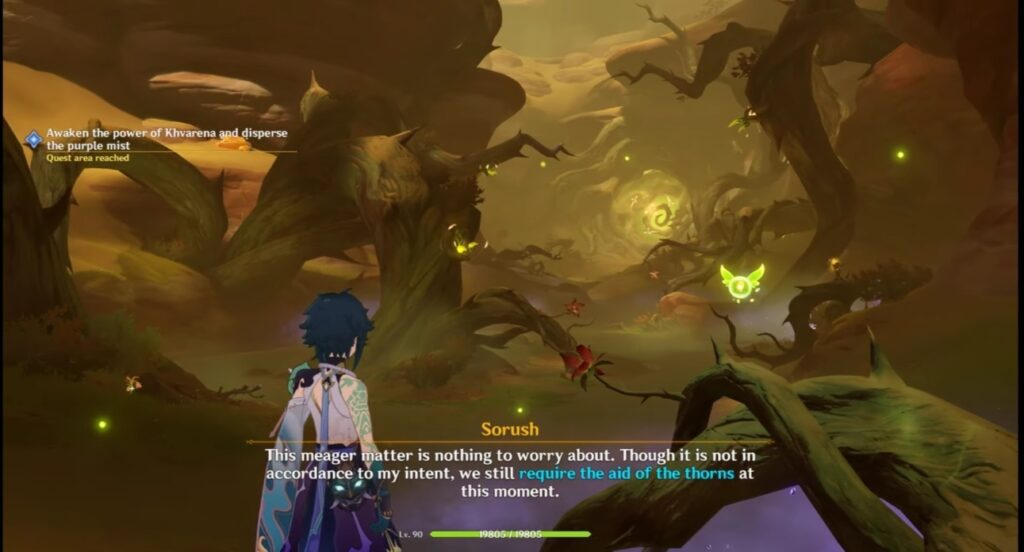 Activate Thorny Branches
To reach the Khvarena orb, players should allow Sorush to navigate through the thorny branches. Once Sorush is in position, use her power to awaken the Khvarena. Activating the thorny branch will create three purple pools (enemies) connected to the purple mist that must be "defeated" within a specified time frame. During this period, your character's power is ineffective, and you must use Sorush's elemental abilities to defeat the enemies.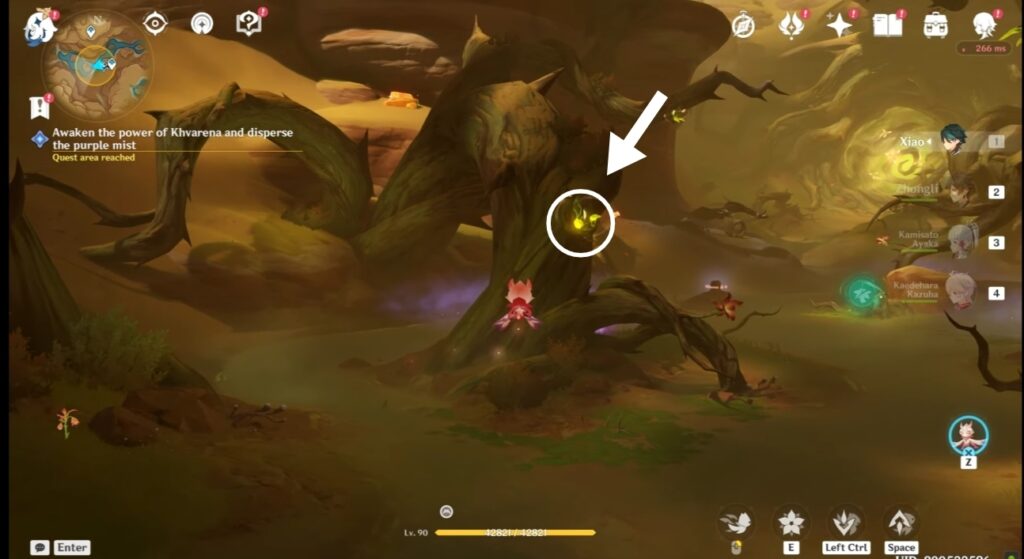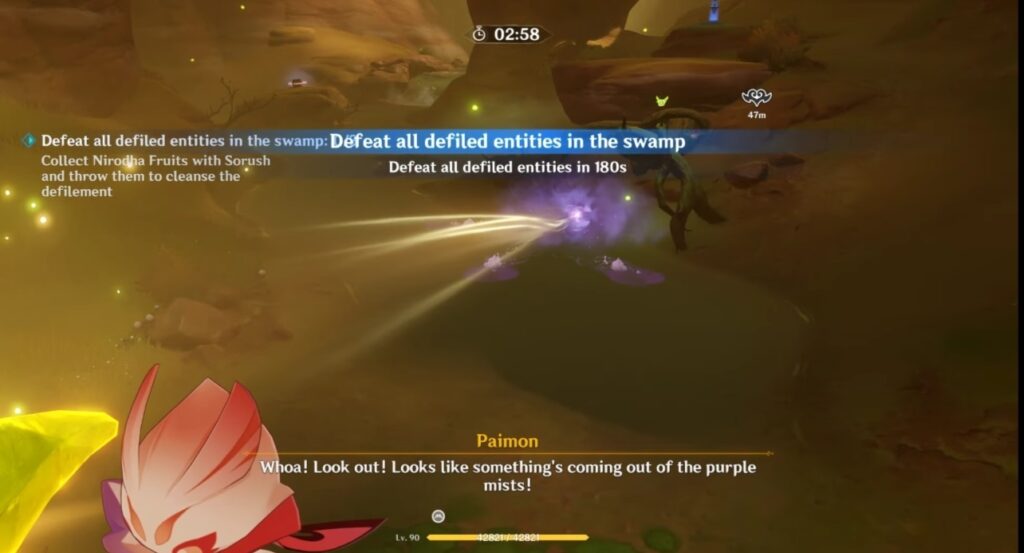 Collect Nirodha Fruits With Sorush to cleanse the defilement
To complete the task, players must approach a Nirodha Fruit (thorny plant) with Sorush, activate her skill by clicking the Elemental Skill button, and use her throwing ability to eliminate the defiled entities. Only one Nirodha Fruit is necessary, and they are situated near the thorny branch. After collecting the fruits with Sorush's abilities, proceed towards the 'Purple Mist'.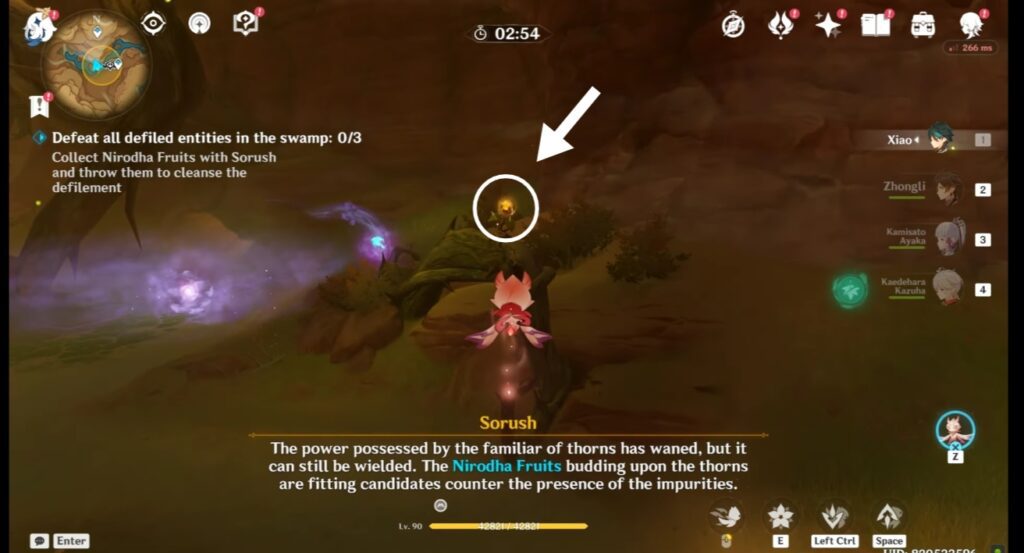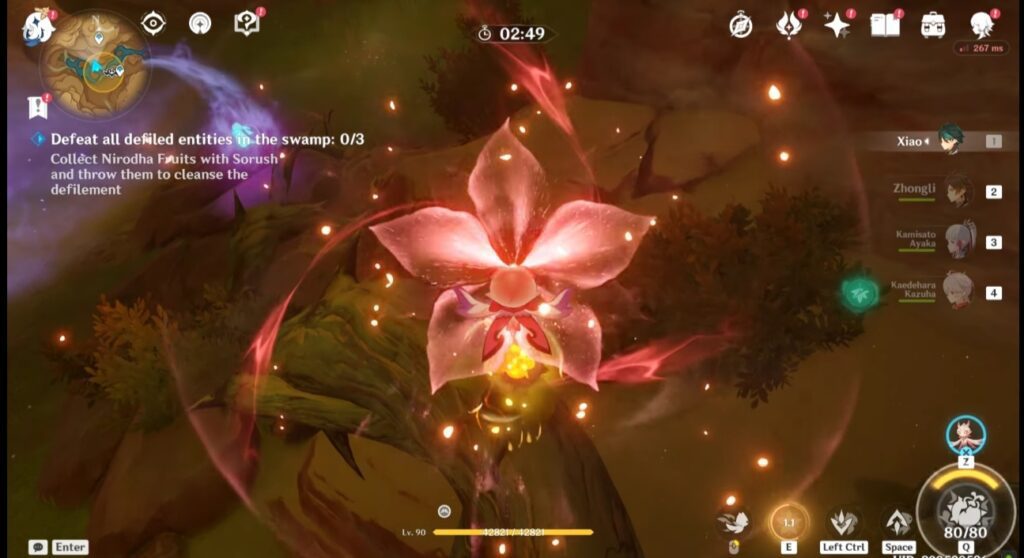 Defeat all defiled entities
To clear the "Purple Mist" in Genshin Impact, players should use Sorush's throwing ability to throw Nirodha Fruits by clicking the Elemental Burst button. The fruits must be thrown while the entities are trapped or in a bubble state. This process only needs to be repeated three times to finish the challenge.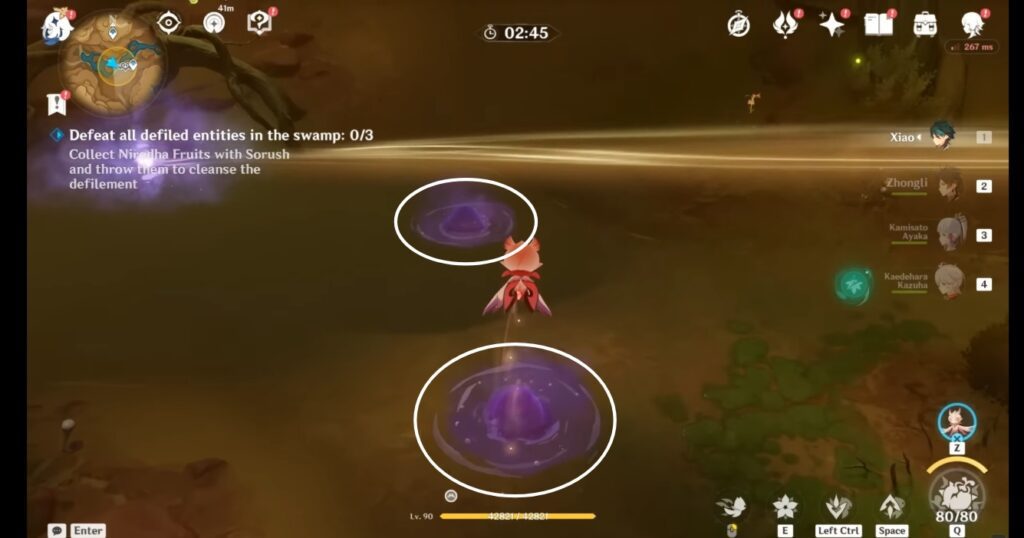 When players complete this step, they will be able to follow the Khvarena. Awaken the Power of Khvarena and Disperse the Purple Mist will reappear as objectives later in the Asipattravana Itihasa, so go through the entire process again in the other locations.