By completing the Fishy Business quest in Disney Dreamlight Valley, you can advance your friendship with Nala. Our instructions will assist you in completing this quest quickly and easily. To finish the quest, you'll need to complete a series of tasks, such as taking a photo of the mysterious fissure, locating three lioness statues, and catching an unusual fish. Read on for more information on how to complete these tasks.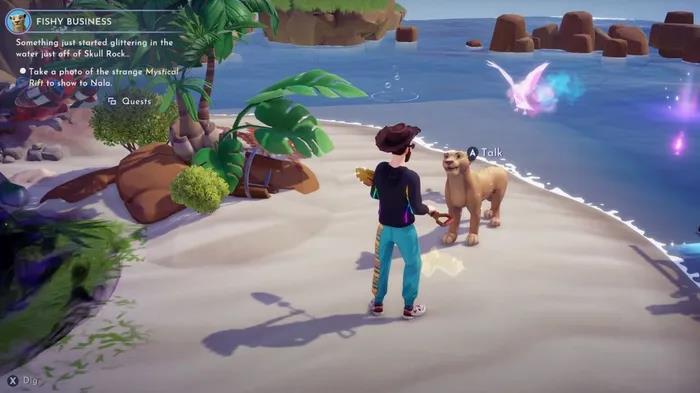 gather the half-buried Lioness Statue on Skull Rock near Dazzle Beach
To find the half-buried Lioness Statue on Skull Rock, make your way to Dazzle Beach and search for it buried in the sand next to the raft.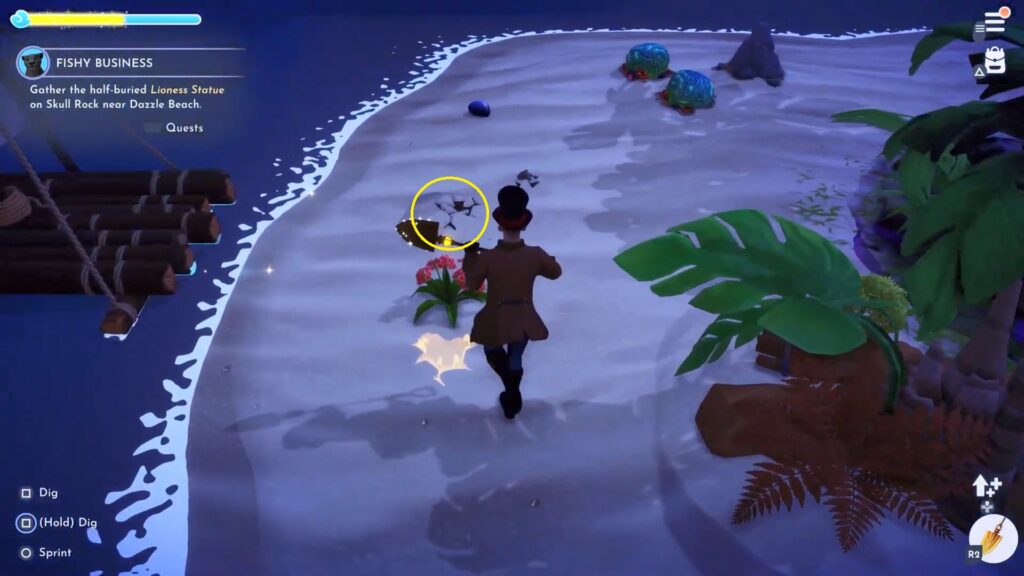 Take a photo of the strange Mysrical Rift to show to Nala
After discovering the blue lioness statue, a mysterious purple magical glow will begin to appear over the sea. Capture a picture of this glow and show it to Nala. She will then provide directions on locating two additional lioness statues, one purple and one orange.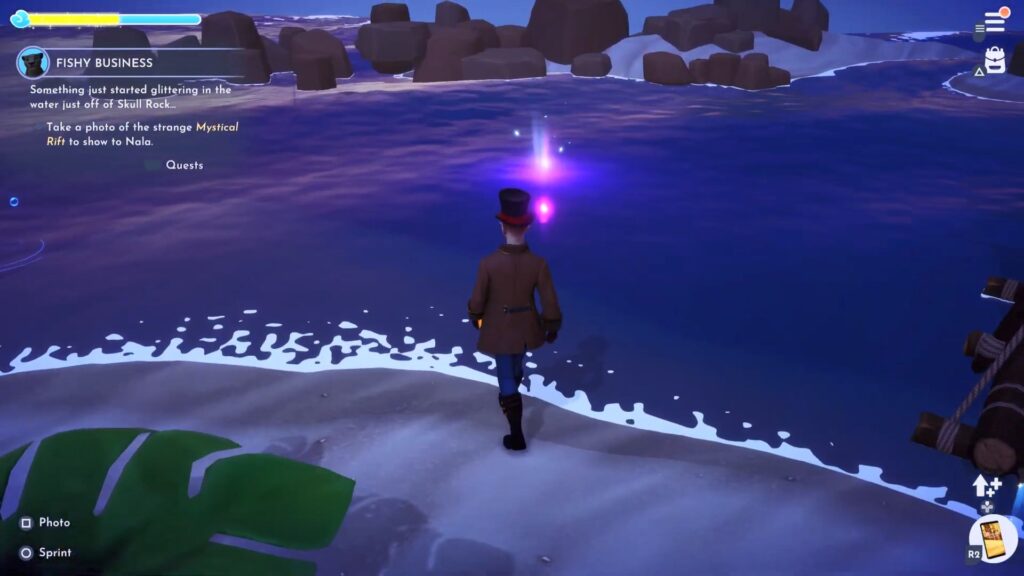 Search for more Lioness Statue near Mysrical Rift
The Frosted Height
Head to The Frosted Height and dig up another figurine found next to the wooden bridge in the centre of the winter biome.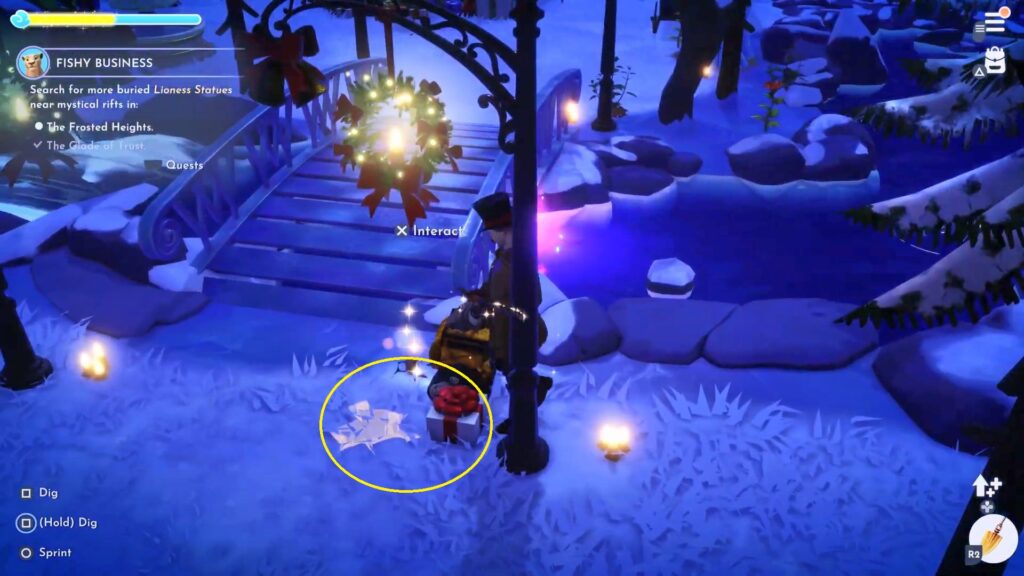 The Glade of Trust
Head towards the Glade of Trust and excavate Nala's figurine close to the waterfall, which will lead you to the discovery of the second lioness statue (orange).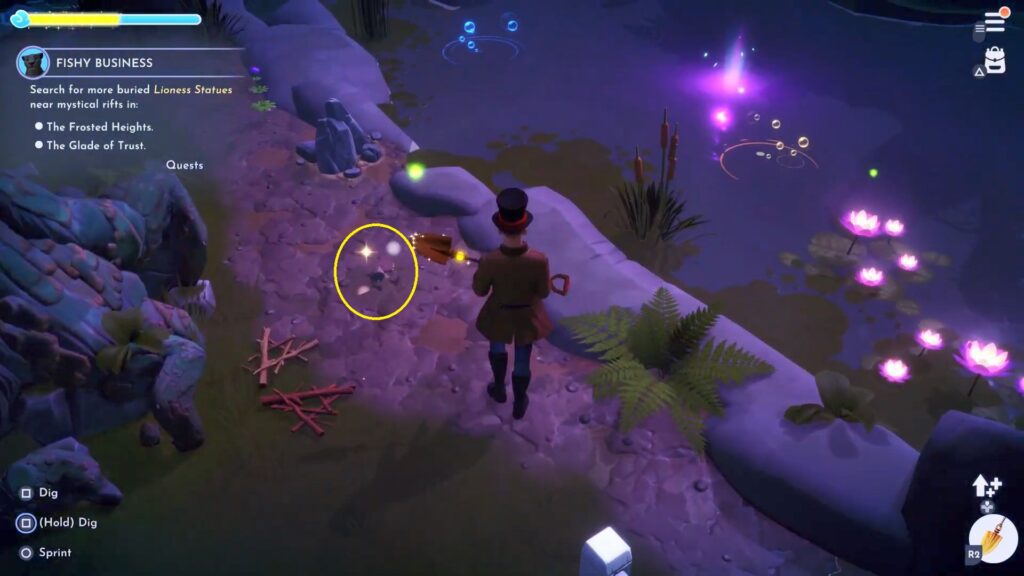 Return to Nala
After discovering the lioness statues, inform Nala about your findings. She'll inform you that Goofy witnessed peculiar rifts similar to what you saw while he was fishing, prompting you to seek out Goofy and have a conversation with him next.
Talk to Goofy about what he saw near the Mysrical Rift
When you speak with Goofy, he'll mention that he caught a bizarre fish close to the rift located in Dazzle Beach.
Try to catch fish that Goofy saw next to the Mysrical Rift off Dazzle Beach
After arriving at Dazzle Beach, visit the location where you spotted the Mysrical rift, and then fish at the golden fishing spot until you manage to catch a Weird Fish. Return to Nala and discuss your unusual finding with her. Nala will advises you to pay a visit to Ursula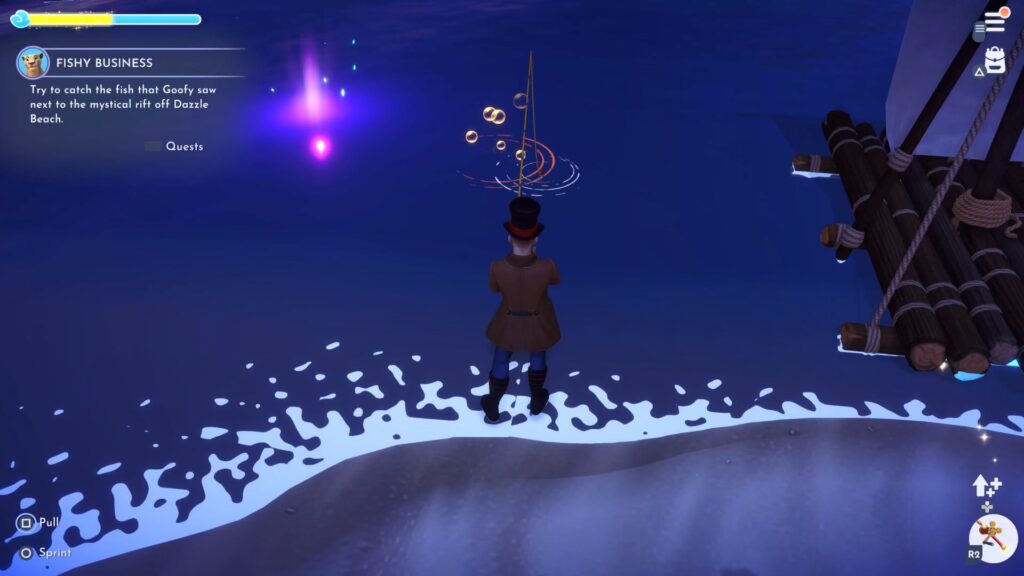 Bring the Lioness Statue and Weird Fish to Ursula
Share your discovery with Ursula. She will clarify that the fish you caught is, in fact, a fish from The Here and There.  She also explains that the Lioness Statues were part of a magical enchantment, but she will need more time to look into this matter.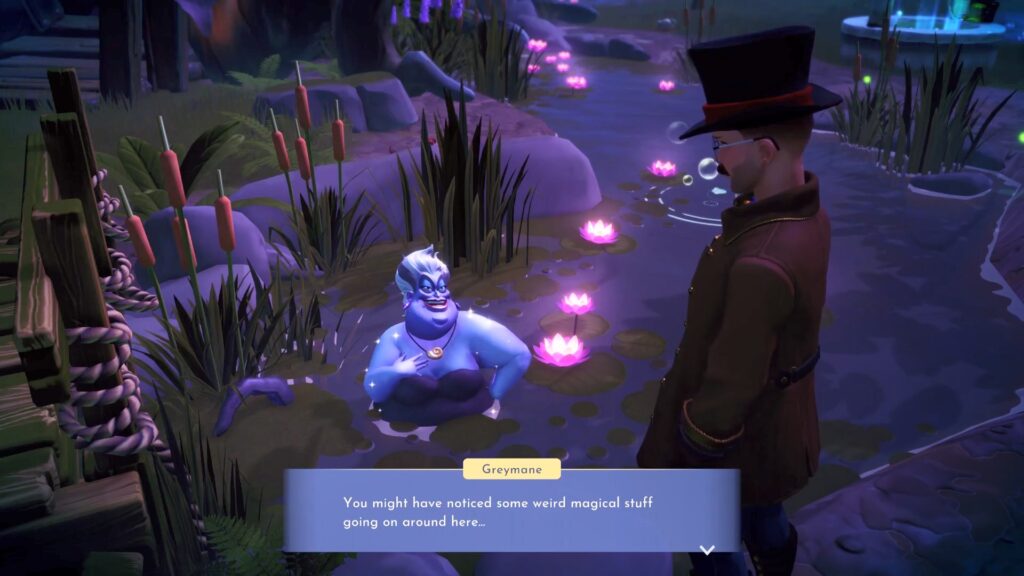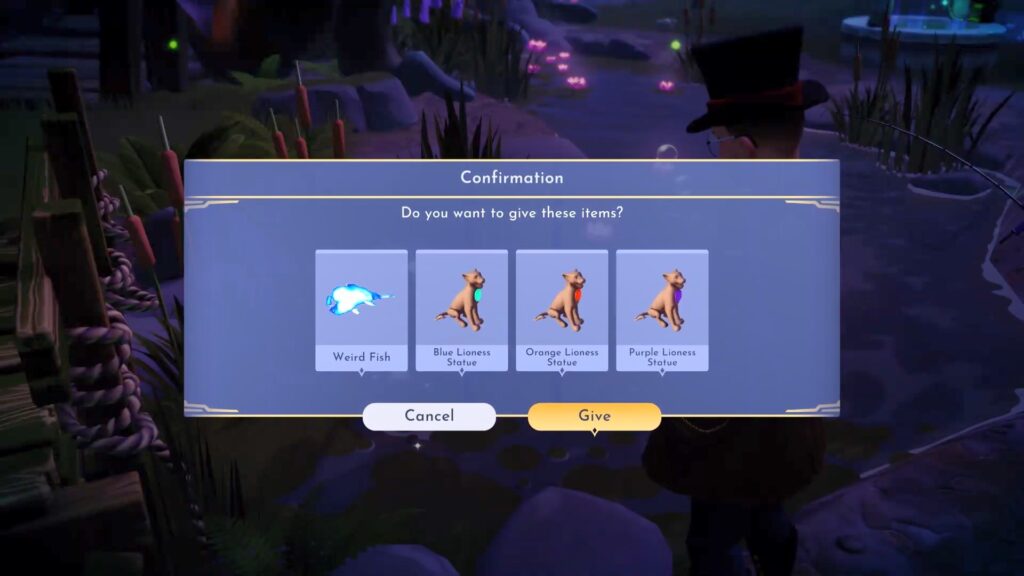 Finally Talk to Nala to end the quest.