The holidays are nearly upon us, but you don't need to wait until Black Friday to save big as one of the world's leading game developers has launched its Black Friday sale from November 17-30. Ubisoft Store will kick off its biggest sale of the year, with up to 80% off Ubisoft games.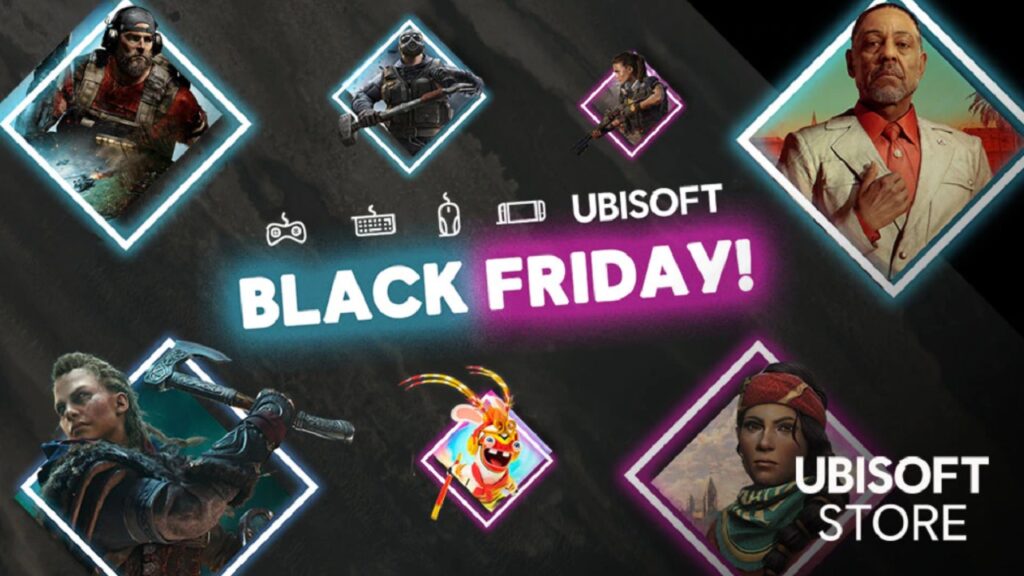 The bargains include a 67% discount on Assassin's Creed Valhalla, Far Cry 6, and Rainbow Six Siege, as well as a few big bonuses for bargain hunters.
Assassin's Creed Valhalla – Standard Edition – € 19,80 € 59,99
Far Cry 6 – Standard Edition – € 19,80 € 59,99
Related Topic: Ubisoft Store – Black Friday & Cyber Monday Deals
During the deal, customers can also receive their first month of Ubisoft+ for 50% off and subscribe to a library of over 100 PC titles, including day-one access to new Ubisoft games and DLC. Ubisoft+ also grants access to an expanding library of independent titles, as well as unique discounts and other benefits. If you live in a country where Ubisoft Wallet is accessible, paying at least £19.99 with your Wallet will earn you a £10 Wallet reward toward a future game or DLC purchase that you may use during the sale. Customers in non-Wallet nations may still save big by entering the code TGIBF at checkout to receive 20% off the products in their cart, on top of the Black Friday deals currently available.
50% Off Your First Month Of Ubisoft+
Ubisoft+ is a game subscription service that offers gamers more than 100 different titles, including new releases and premium editions, all for a low monthly cost. Players can take advantage of Ubisoft's Black Friday offer and secure an extra 50% off their first month.
Spend $19.99 And Receive $10 In Your Ubisoft Wallet
On top of all of these amazing deals, gamers making any purchase of $19.99 or more during Ubisoft's Black Friday sale will get $10 loaded into the Ubisoft wallet.