In this guide, we will show you how to complete God Usopp 3 Side Quest Guide in the game One Piece Odyssey.
How to start the quest
To start this quest you'll need to go to the northeastern part of the Dressrosa City Area map. I have marked the location on the map. There you find a Well-Dressed Man (NPC).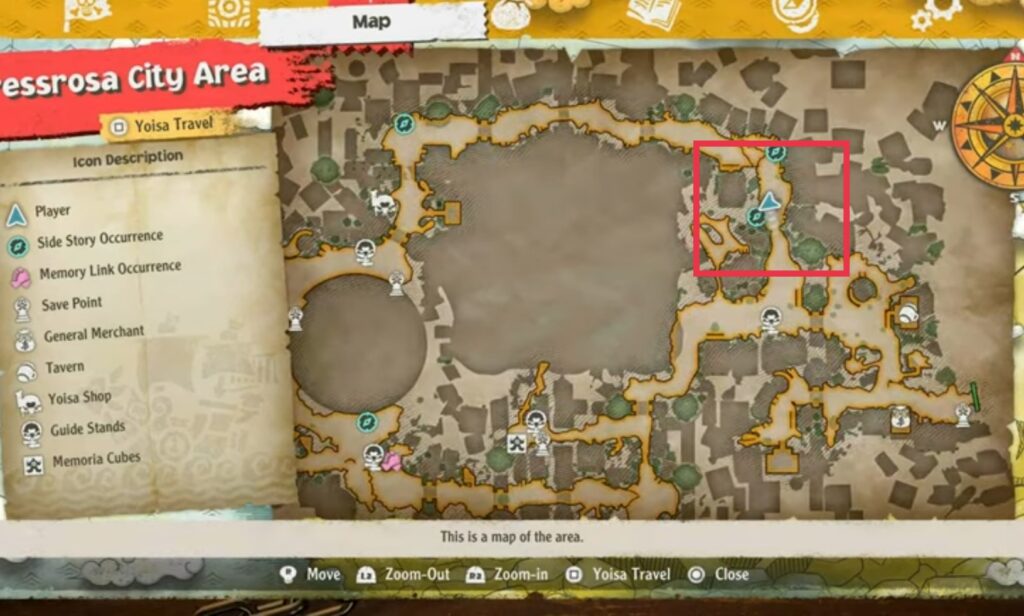 There you'll need to talk to this sharply dressed portly man to start the quest, you can use the images above and below for references.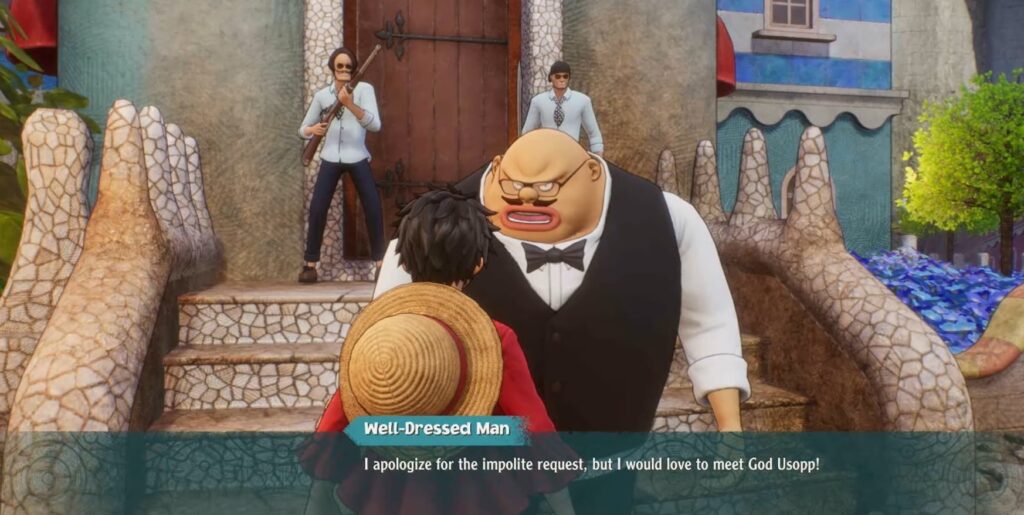 After talking to him you'll then need to go southwest to the area marked in the image below.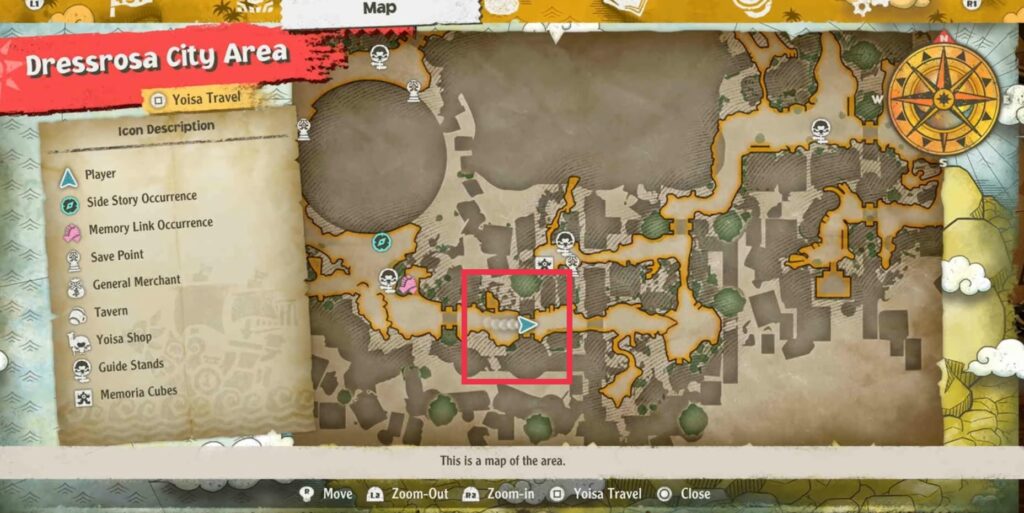 There you'll find a bunch of thugs that you can talk to and initiate a fight.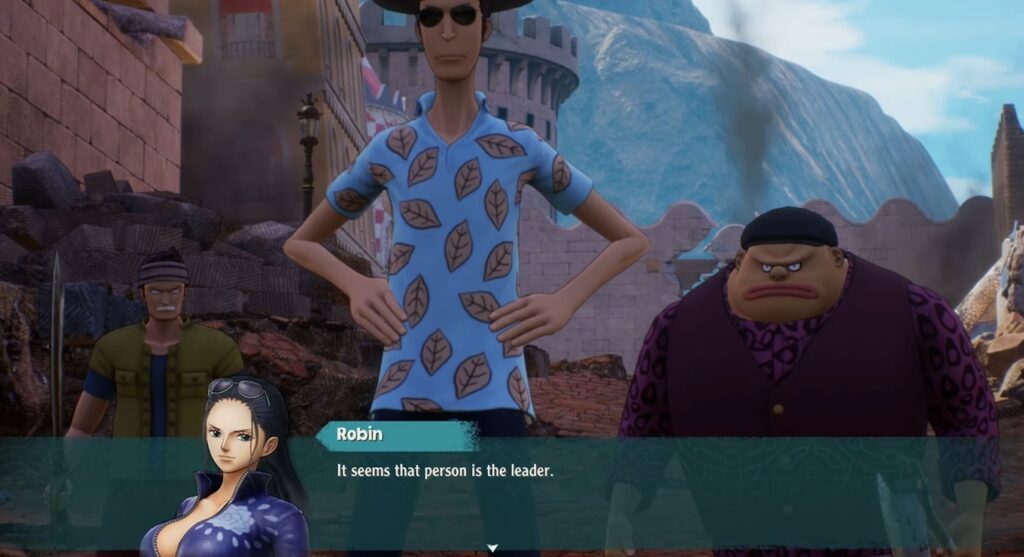 Once you finish them off you'll need to reply to them. Here is the series of replies you need to choose:
But you can't hate those who suffered like you did!
Then you should be working together to rebuild it!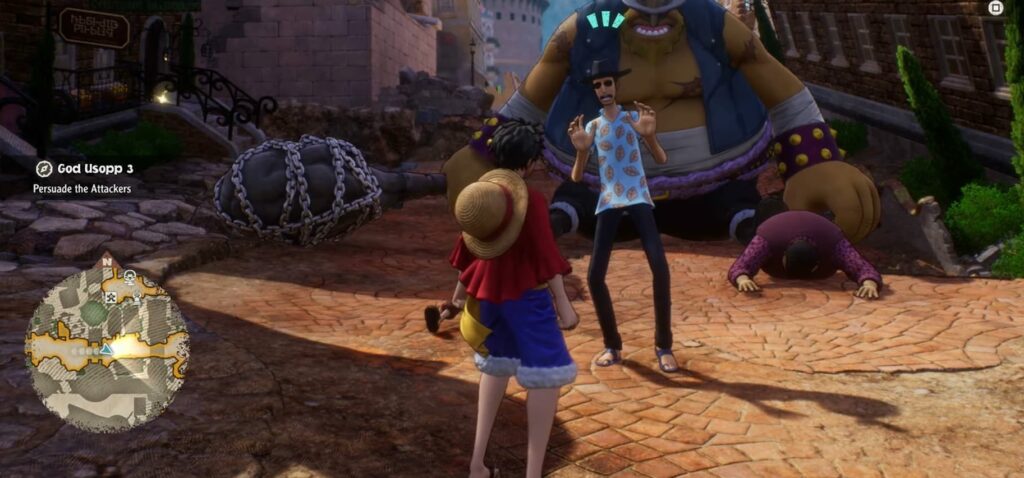 Once you've chose those answers you can then go back to the NPC that gave you the quest to finish it!