The Unique Unicorn side quest offers the opportunity to save Hazel ( unicorn ) and provide the Unicorn a secure home inside the Vivarium. This walkthrough will guide to complete all the objectives of this side quest "The unique Unicorn" in the game Hogwarts legacy.
---
Overview
| | |
| --- | --- |
| Location | Hogsmeade |
| Reward | Conjuration Spellcraft, 180XP |
| Quest Giver | Betty Bugbrooke |
| Requirement | Having Finished Main Quest: Niamh Fitzgerald's Trial |
Starting location
To start the quest, go and talk to Betty Bugbrooke (NPC). She can be found in Hogsmeade Square. The old woman is standing in the street calling for someone's attention to ask for help.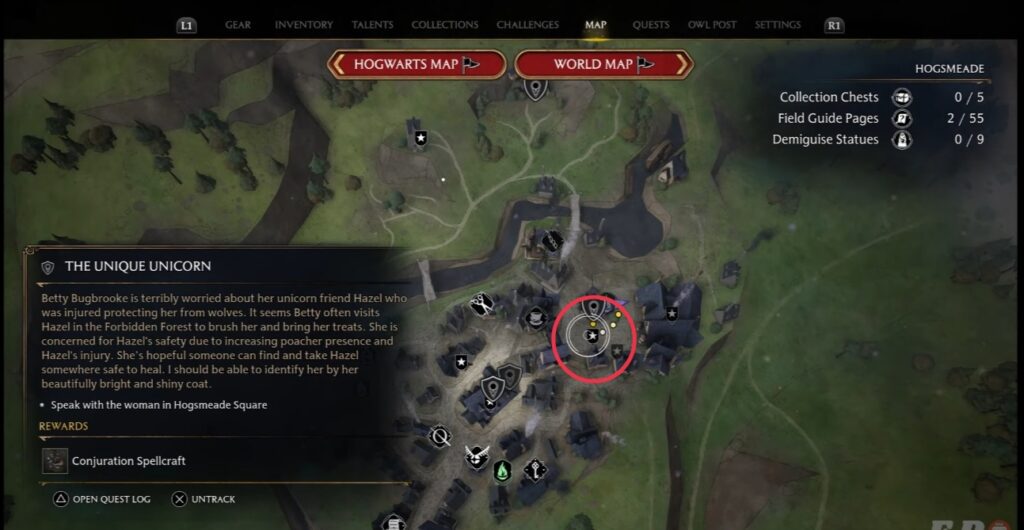 Speak with Betty Bugbrooke
She tells the player how Hazel (a unicorn) was injured and is running wild somewhere in the Forbidden Forest.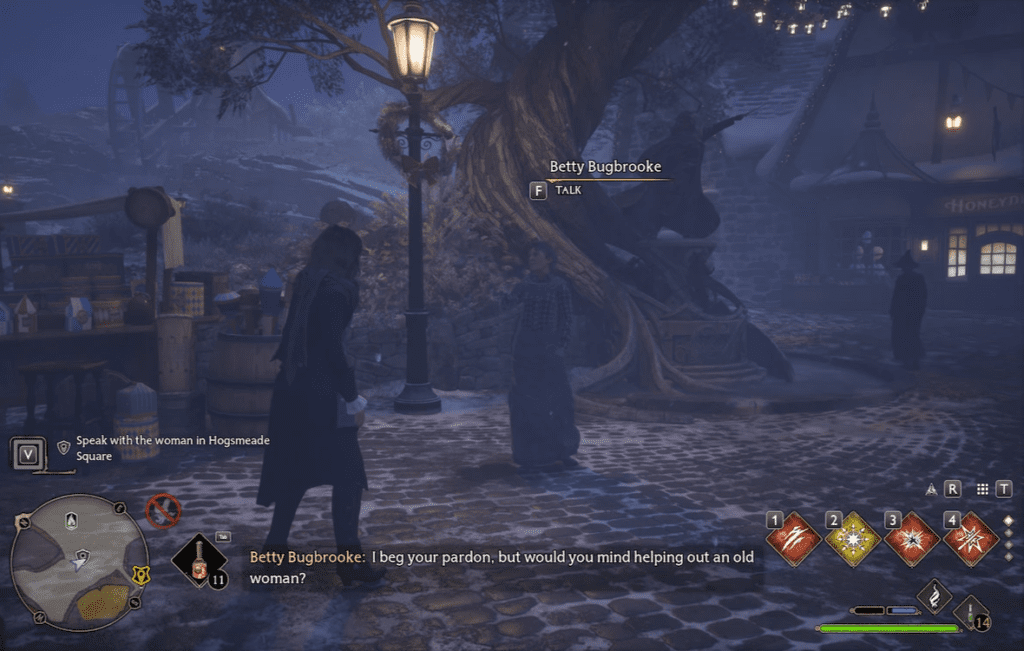 Find the unicorn den
If you have broom then get on your broom and fly northwest till you reach the Unicorn Den by first travelling over to the "Upper Hogsfield" Floo Flame.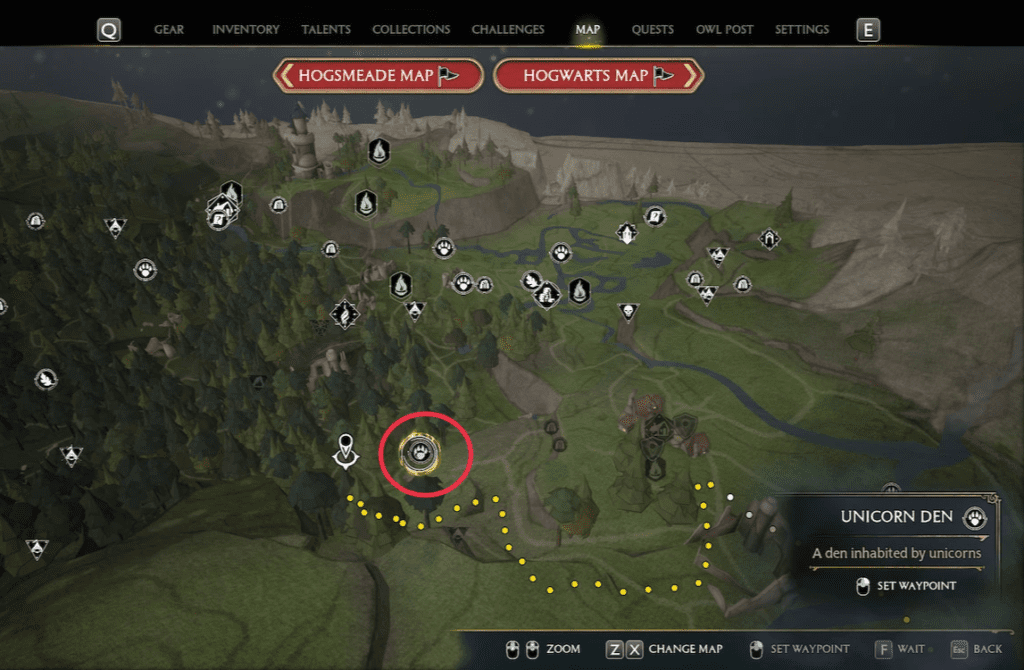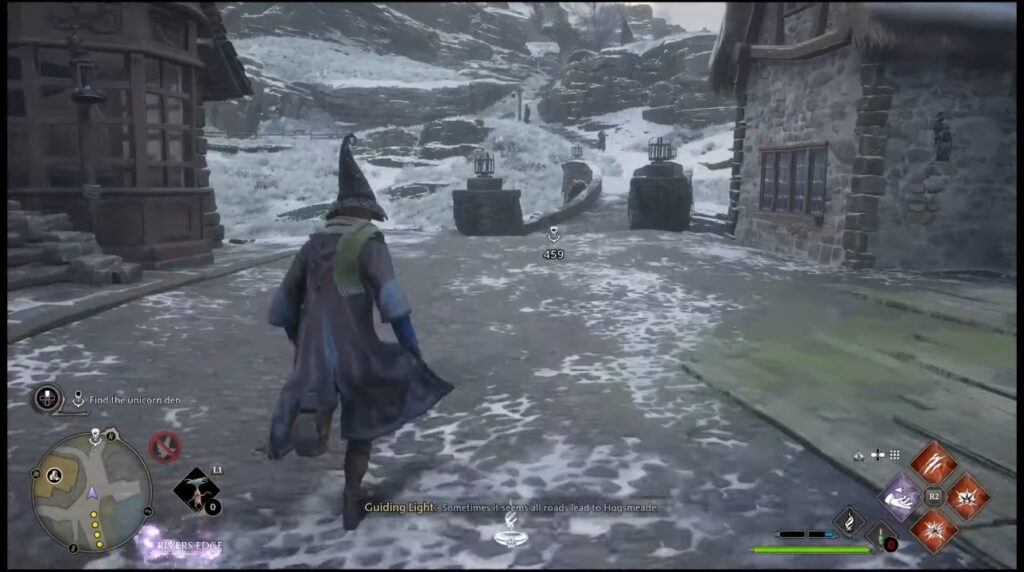 Find and Rescue Hazel the unicorn
Here, you should create a spell set with the following items: 
Cast "Disillusionment" spell that make you invisible and Hazel won't be able to see you coming. Then slowly enter the den and move around until you find Hazel. There are some unicorns here, look at the name in the upper middle part of the screen to see if it's the right unicorn. Upon finding Hazel the Unicorn, approach to her slowly and immediately cast a Arresto Momentum (freezing spell) to hinder her movement. Next, use the Nab-Sack and complete all the capture.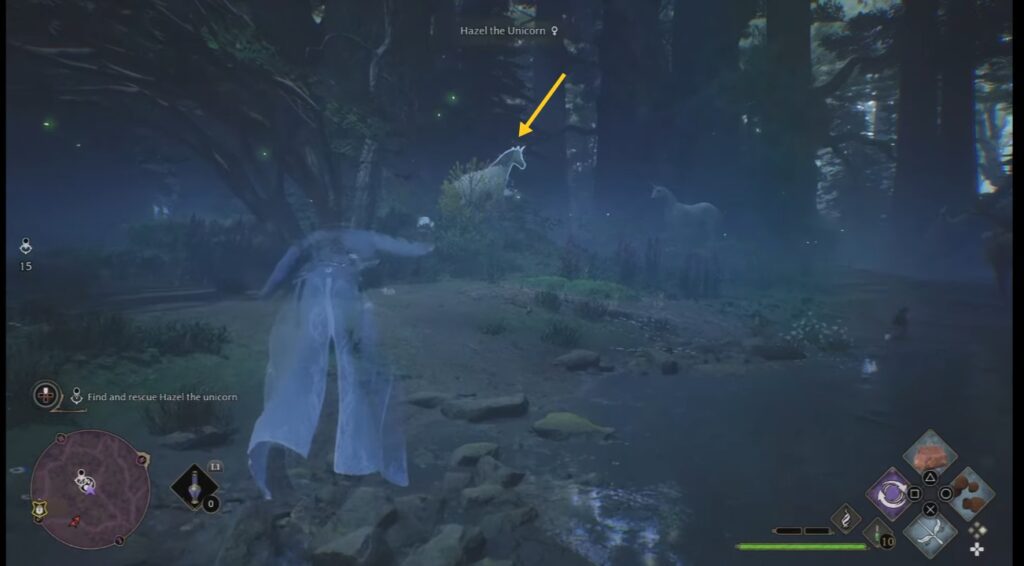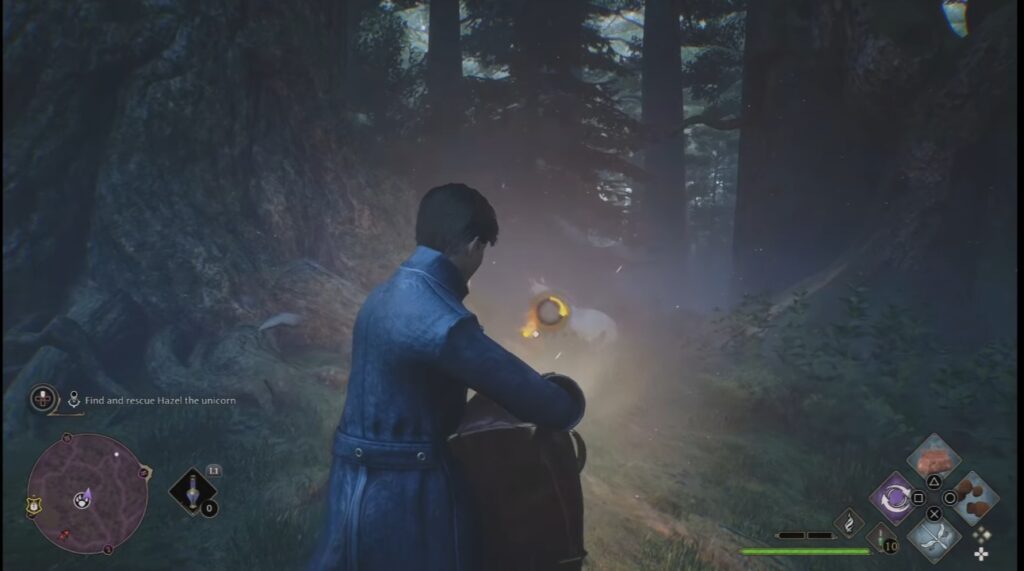 Return to Betty Bugbrooke
Head back and tell her about the safety of unicorn. After completing the mission, you can take Hazel to your vivarium in the Room of Requirement, where she will be protected from poachers.