This year we are getting some of the most anticipated games this year. So sit tight and get ready to read some of the awesome games get release in the year 2023.
---
1. Persona 3 – Portable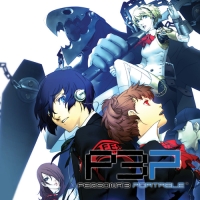 Sega, Atlus, and Persona fans are happy to hear that, Several classic Persona games are headed to Switch in 2023 starting with Persona 3: Portable. The name is a bit odd until you realize that it's has being an enhanced version of its original game that was released on the PlayStation Portable in the 2000s. Players can make choices and each one of those choices has its own destination. The game releasing on January 19, 2023.
2. Fire Emblem Engage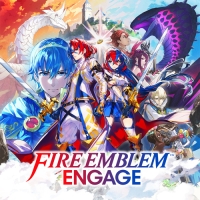 Fire Emblem Engage will be releasing on January 20, 2023, so hardcore gamers won't have to wait too long to play it. Unlike the popular Three Houses, which had a far more solemn color-scheme and realistic surroundings, Engage offers a far more exciting palette with a split-red-and-blue-haired protagonist to match. The main mechanic for this entry is the ability to summon and use the powers of classic Fire Emblem characters like Marth, Lucina, Ike, and more.
You can play as Alear, a young person who can be either male or female. They are awakened to discover that they have been asleep for 1,000 years and that the powerful Fell Dragon from ancient times is trying to return. It will be up to players to journey around, find new team members, and save the land
3. ATELIER RYZA 3 – ALCHEMIST OF THE END & THE SECRET KEY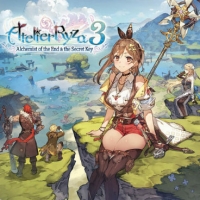 The Atelier Ryza series has always done quite well for itself over the years frequently receiving good scores from critics and players alike. This latest story follows the protagonist Ryza and her alchemist friends as they live a charming life on Kurken Island. However, one-day strange islands appear in the ocean nearby and the friends must investigate to save their way of life as they know it.
It is an action-adventure RPG that uses a blend of turn-based combat mixed in with real-time attacks to keep things interesting. Travel around a fantasy world, collect items, meet characters, and work to save your island. It's set to come out on February 23, 2023.
4. KIRBY'S RETURN TO DREAMLAND DELUXE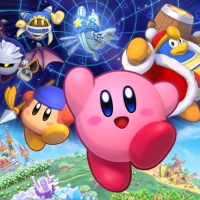 This Deluxe version of Kirby's Return to Dreamland is actually a remake of a popular game called Wii. Up to four people can play together from one Switch and take on enemies as they platform their way through levels. There are plenty of different Copy abilities for Kirby to use and the addition of a new Mecha Copy Ability adds some excitement that we haven't seen before with this game. Kirby's Return to Dreamland Deluxe releases on February 24, 2023.
5. Octopath Traveler 2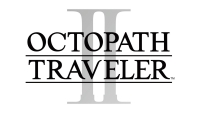 Octopath Traveler 2 follows closely in the original game's version having the same gorgeous HD-2D art style as well as the highly praised Break and Boost combat system that the first title was known for. Additionally, players once more get to experience a fantasy world while playing eight different characters from various places. As before, the main characters each inhabit one of the following classes: Warrior, Dancer, Merchant, Scholar, Thief, Cleric, Hunter, and Apothecary. They handle situations differently and offer different abilities to keep things interesting. Get it when it launches on February 24, 2023.
6. BAYONETTA ORIGINS – CEREZA AND THE LOST DEMON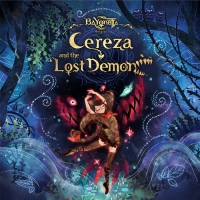 This adventure game goes back into Bayonetta's past and follows the story of a young woman and her first demon. Her mother has gone missing and it's up to her and her possessed stuffed toy to figure out what happened. The art style is reminiscent of a children's story and is very different from previous Bayonetta games. It will release on March 17, 2023.
7. THE LEGEND OF ZELDA – TEARS OF THE KINGDOM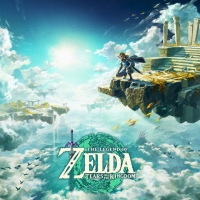 Few games such as this are as highly anticipated, which is the direct sequel to the popular Breath of Wild open-world adventure from 2017. Link and Zelda venture beneath Hyrule Castle and discover a powerful force lurking in the dark. It will be up to our heroes to save the land once again. Along the way, Link will travel between the ground and sky as he uncovers ruins left by the Zonai, an ancient culture. He'll also gain new powers with his ghostly arm. It's already shaping up to be one of the best Zelda games on Switch. Preorders are currently available and it will release on May 12, 2023.
8. HOGWARTS LEGACY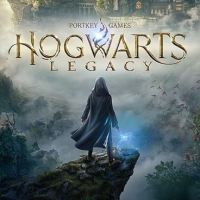 There was quite a few controversies surrounding Hogwarts Legacy due to recent remarks by J.K. Rowling on social media in regards to LGBTQ+ persons. However, the game is still coming and something that several fans are looking forward to. The Nintendo Switch version is releasing far after the Xbox and PlayStation versions, with a launch date of July 25, 2023.
9. HADES 2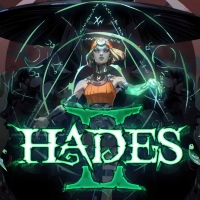 Supergiant Game's extremely popular roguelike adventure is getting a sequel! Instead of following Zagreus again, though, this story follows his sister Melinoë who is on a quest to take down Kronos, the Titan of Time. She'll need to use every trick at her disposal along with assistance from fellow gods in order to get to him. This exciting new adventure will be releasing in the 2nd half of 2023.
10. STORY OF SEASONS: A WONDERFUL LIFE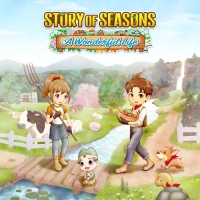 Story of Seasons has become one of the coziest action-adventure life sim series out there over the last few years. In this latest adventure, you play as a young person who decides to take up farming to fulfill the wish of your grandfather and his friend. You'll be able to raise crops, tend animals, find a life partner, and even raise a child.
Plenty of different things will keep you coming back every day to make sure your farm develops the way you want it to. There's no exact release date at the moment, but the plan is for the game to launch sometime in 2023.