It's undeniable that having the rarest and top-tier pets in Pet Simulator X, is highly desirable, and players are willing to go to great lengths to obtain them. Similarly, hoverboards in the game come in a range of exclusive varieties and are accessible through diverse means. Keep reading to discover how you can unlock the Easter Bunny Hoverboard, one of these sought-after hoverboards.
Note: Unfortunately, Hardcore Mode is the only mode in which the Easter Bunny Hoverboard may be obtained. You must have at least 25% overall Mastery in order to unlock and access Hardcore Mode. If Hardcore Mode is already unlocked for you, that's excellent; just continue on as we do below.
#1 Head to Limbo and look for the following building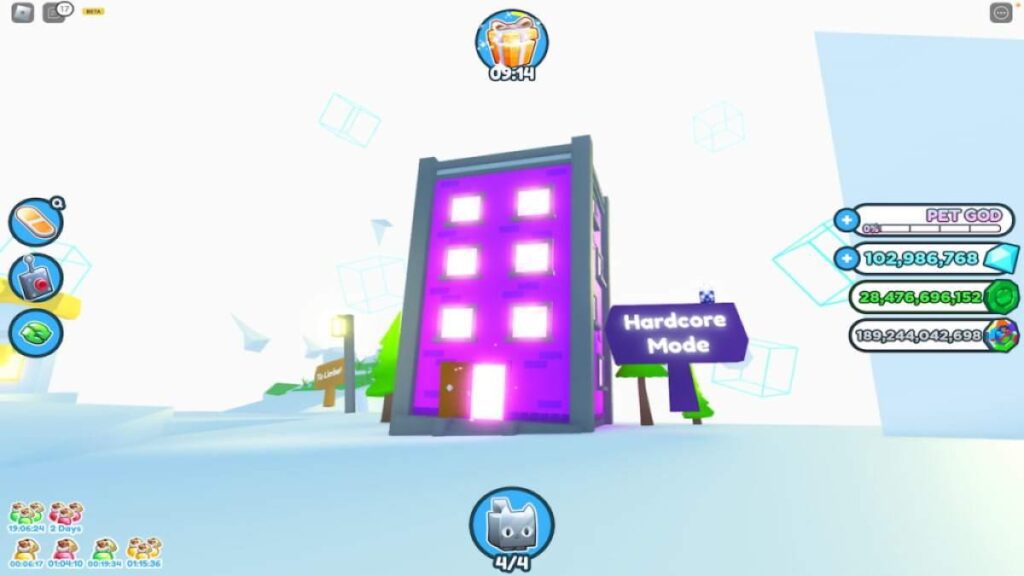 #2 To access the Easter Event region in Hardcore Mode, finish the lobby in Spawn World's Shop area after entering this building to teleport there.
#3 When you arrive at the Easter Event, seek out the little cabin seen below.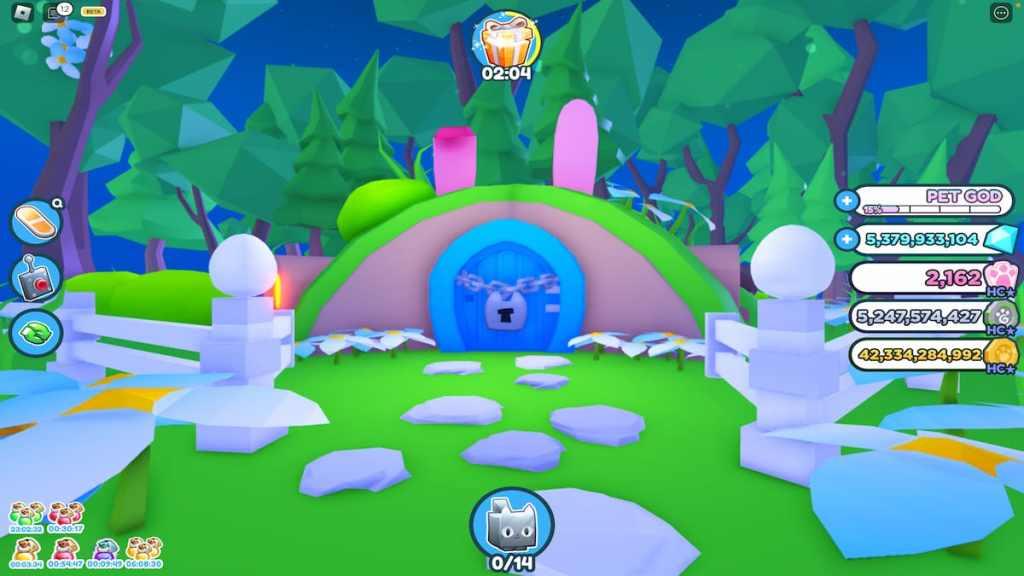 #4: You can start the 2023 Easter Quest by interacting with this hut, and you'll need to finish the following tasks:
Break 200 Easter coins.
Break 30 Easter egg coins apart.
During a live Easter Egg Hunt event, locate and crack 100 eggs.
#5: After doing each task, go back to the hut to begin the next. They must be completed in the sequence listed above in order for them to count.
#6: When you have completed all three, the Easter Bunny Hut will become accessible.
#7: The Easter Bunny Hoverboard and the Pet Simulator X Easter Bunny are waiting inside this hut!