There are several puzzles and special prizes are available in the world of Losomn in Remnant 2. One of these puzzles is a game that resembles Chess. In Postulants Parlor, you will find a side room where a Fae is sitting at a table playing a board game. This article will guide you to solve the board game.
Postulant's Parlour Puzzle in Remnant 2
The player takes command of the white game pieces, while the Fae oversees the black ones. The objective is to arrange three of your white pieces consecutively before your opponent manages to align three of their black pieces in a row. If you fail and lose the game, you receive some stacks of corruption, which actually lower your healable health pool.
Begin by relocating your middle piece to the top-middle position. Subsequently, prompt your opponent to shift their piece from the bottom-right to the middle.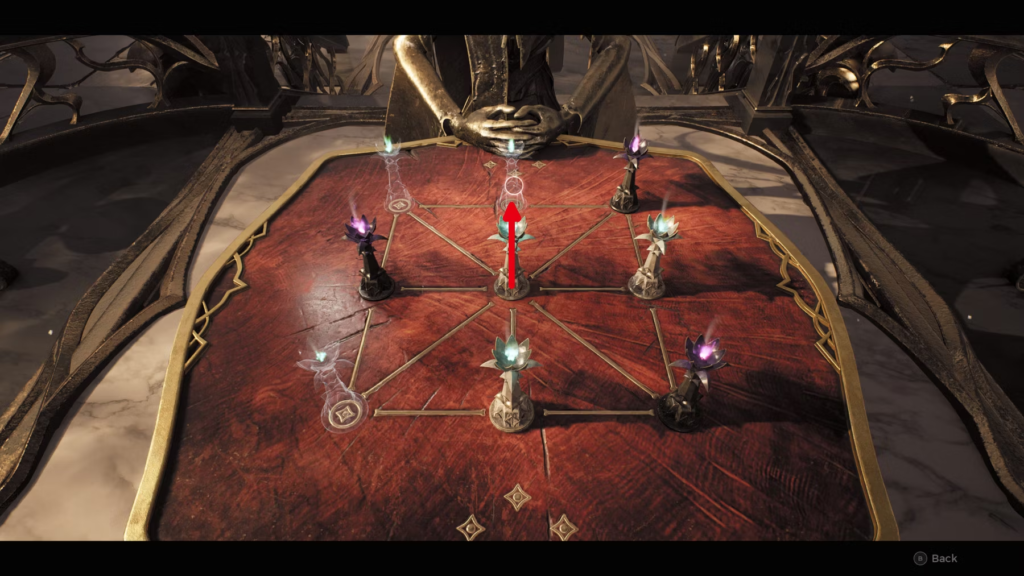 Proceed to move your bottom-middle piece to the bottom-left position. In response, opponent move their left piece upwards to the top-left spot.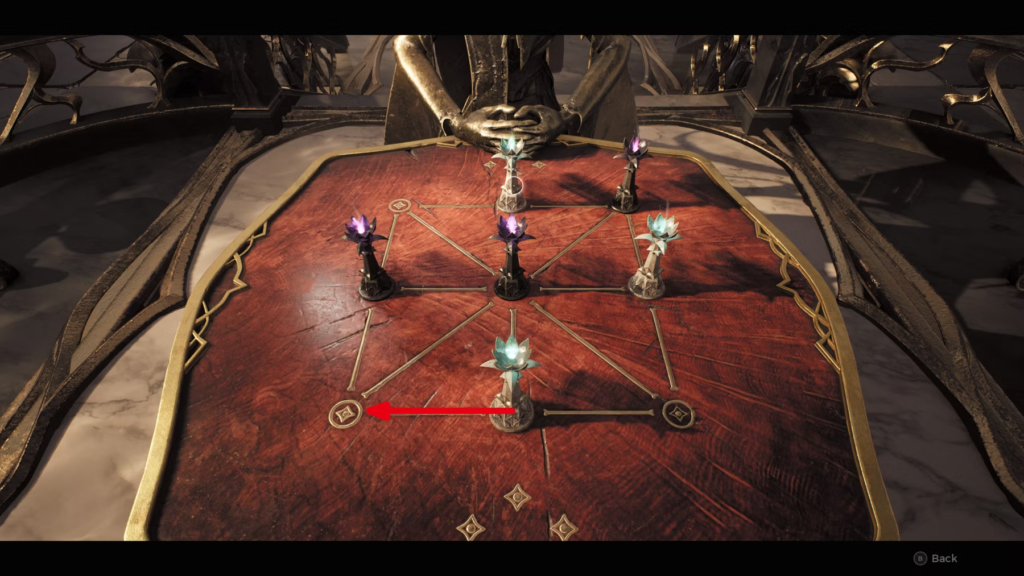 Advance by positioning your bottom-left piece in the Left-middle position. Capitalize on this move by prompting your opponent to move their middle piece to the bottom-left, which aligns favorably with your strategy.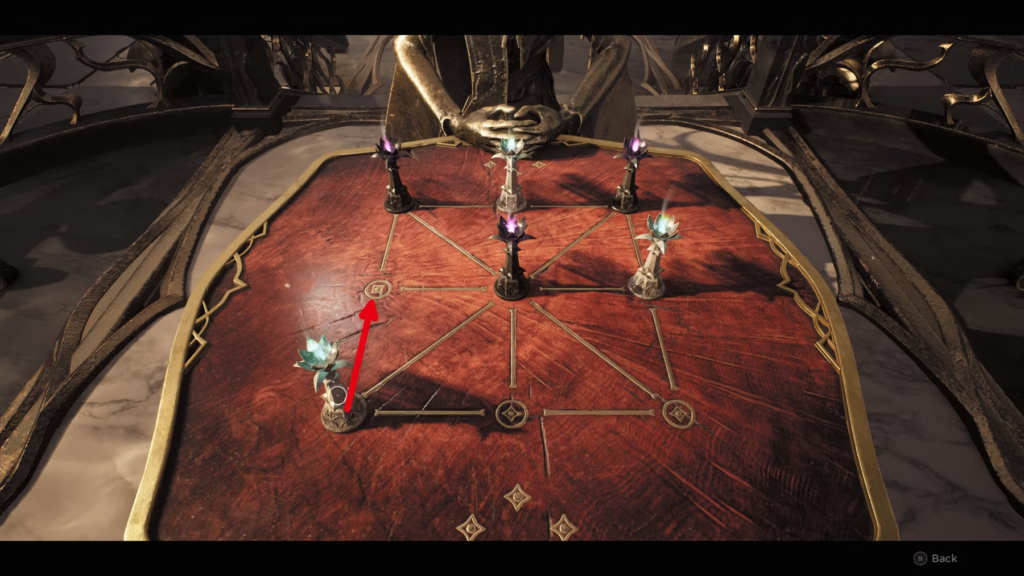 Complete the puzzle by moving your top-middle piece back down to the middle, achieving three in a row and successfully solving the Postulants Parlor Chess puzzle!