Slime Rancher 2 was released on September 22, 2022, where you continue the adventures of Beatrix LeBeau as she journeys across the Slime Sea to Rainbow Island, a land brimming with ancient mysteries. This new land is filled with Slimes, and as you explore the area and discover its various secrets, you will want to keep track of where you have been. As you move across each region of the map, you'll see a thick fog covering it. This guide will teach you how to unveil the map in Slime Rancher 2 and remove the fog.
As the game starts, You will only see a small portion of the map, labelled "conservatory". To uncover other part of the map, you'll have to interact Map Nodes. These Map Nodes are happy-looking holograms that miraculously remove fog from the map. Below is a list of all Map Data Node Locations in Slime Rancher 2.
Southern Node
Head west from Conservatory, go past some fields of pink and cotton slimes. Next, pass a large archway, keep moving forward until you see the node in-between two large boulders.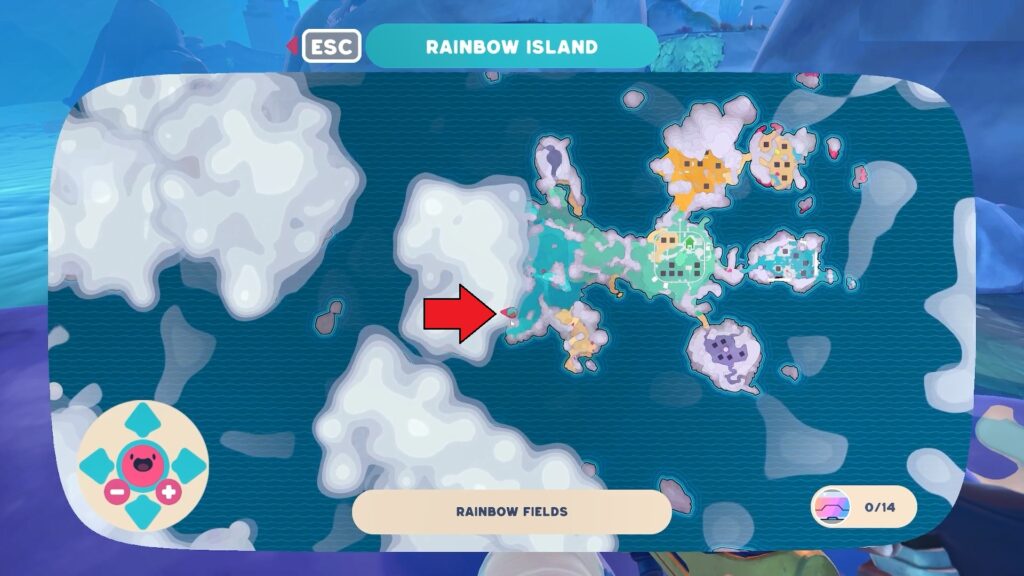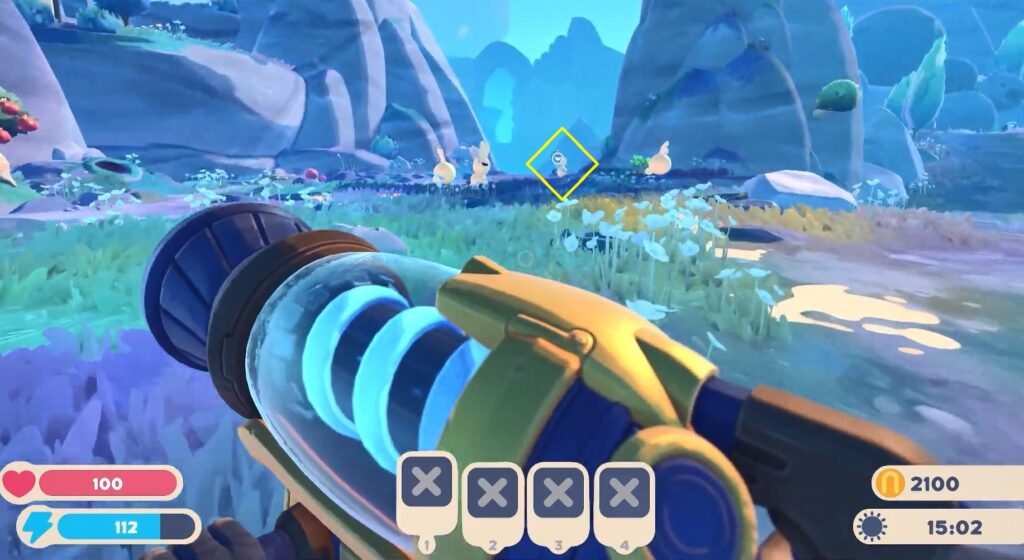 Western Node
Head west from the previous location until you reach the Refinery Transfer node. Then go north until you reach a large circular ramp. Go up the ramp to find the node.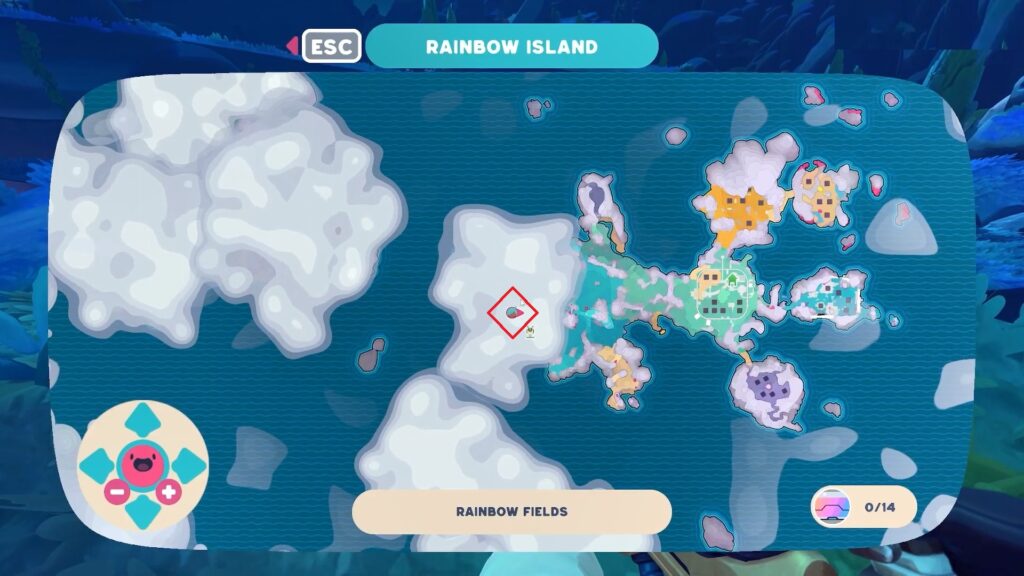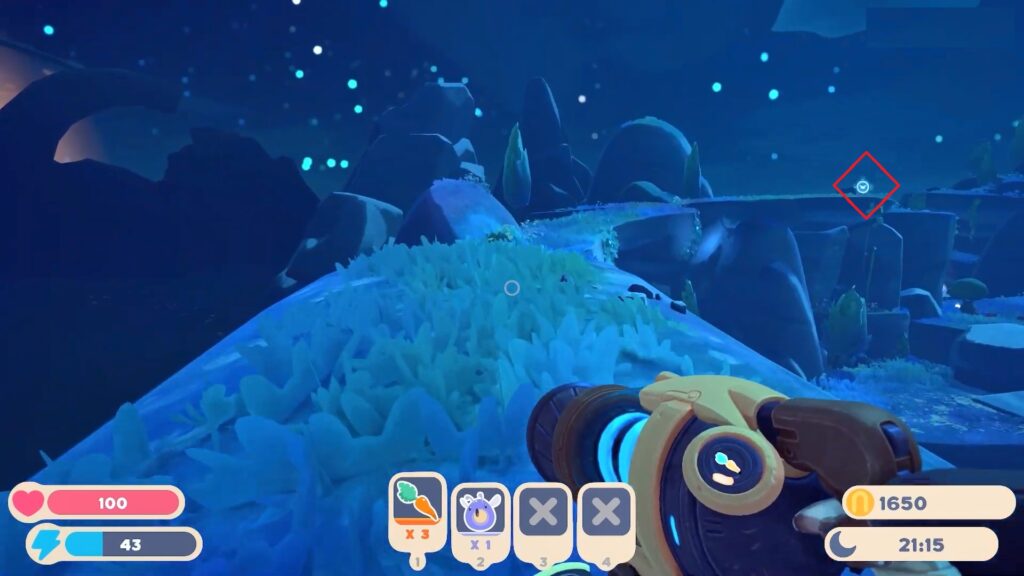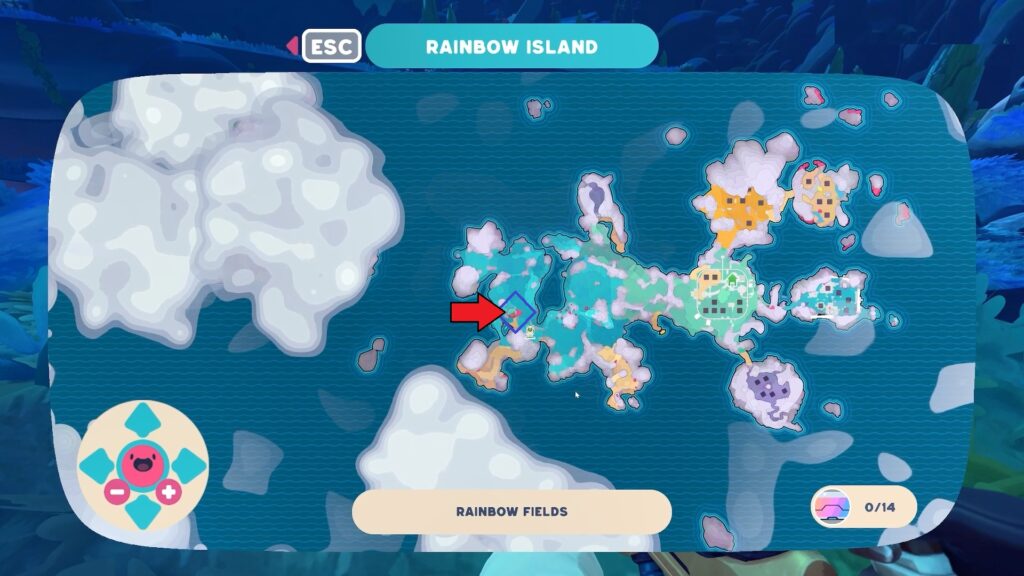 Central Node – Ember Valley
Teleport from Rainbow Fields to Ember Valley and then go west until you reach a large ramp leading you southwest. Climb this ramp and continue travelling west until you find a ledge with a big seashell on the side of a mountain. The node is located on this ledge.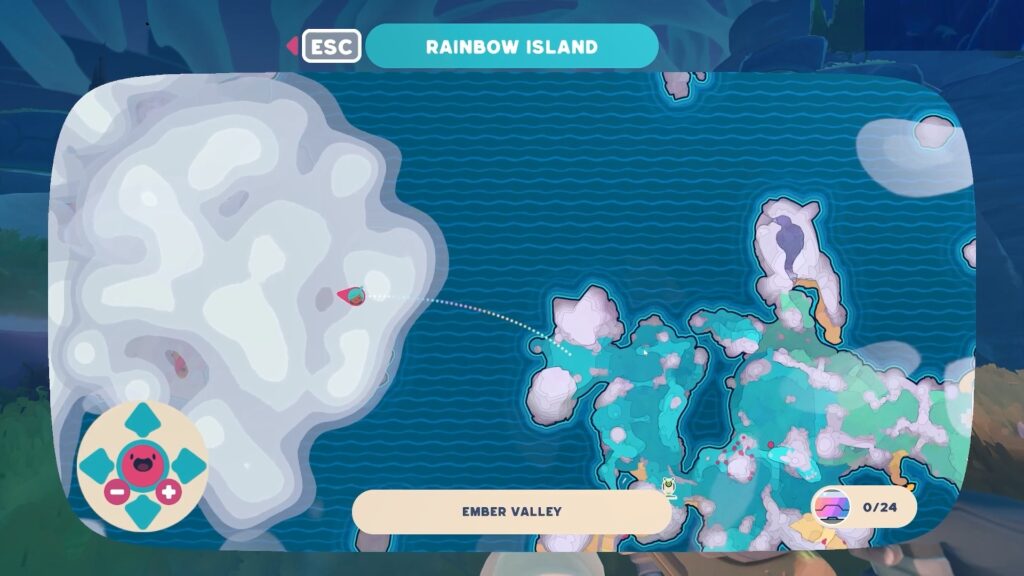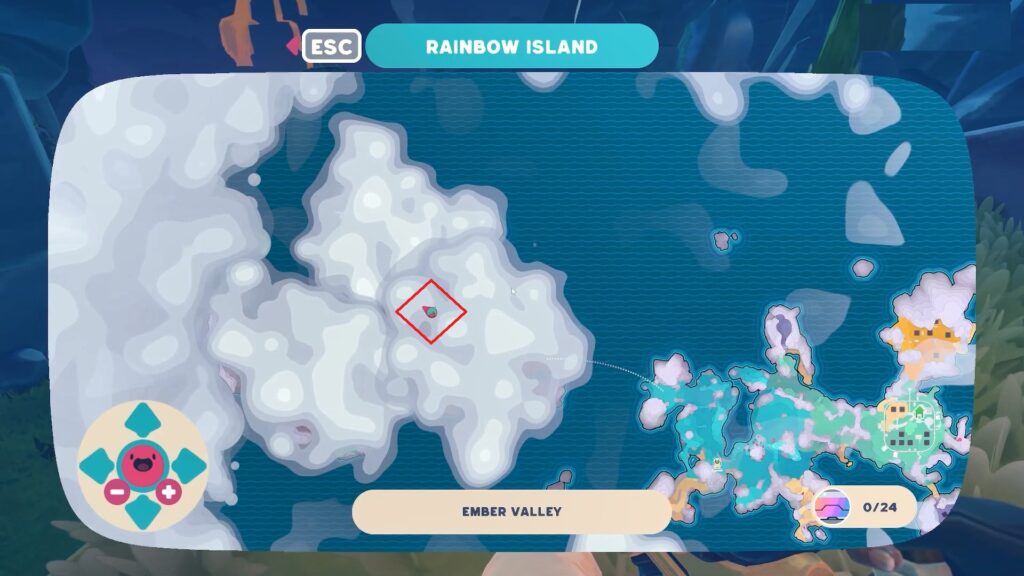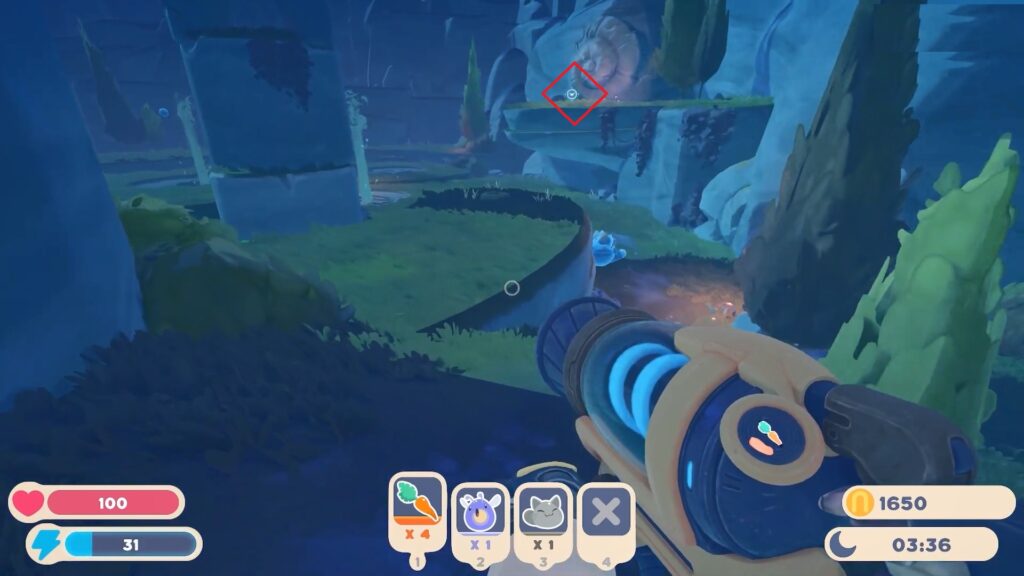 ---
What consoles is Slime Rancher 2 on?
Slime Rancher 2 is an Xbox Series X/S exclusive on console for now.
Is Slime Rancher 2 co-op?
Slime Rancher 2 does not have co-op multiplayer either in splitscreen or online through a single platform ecosystem or through cross-play.
What slimes are in Slime Rancher 2?
New Slime Rancher 2 slimes:
Angler Slime
Batty Slime
Cotton Slime
Flutter Slime
Ringtail Slime
Returning Slime Rancher slimes:
Pink Slime
Rock Slime
Tabby Slime
Phosphor Slime
Boom Slime
Crystal Slime
Hunter Slime
Honey Slime
Puddle Slime
Fire Slime
Largo Slimes
Feral Slime
Tarr Slime
Gordo Slimes
Is Slime rancher free?
Slime Rancher is now free on the Epic Games Store.
How long does it take to finish Slime Rancher?
Read More. When focusing on the main objectives, Slime Rancher is about 14½ Hours in length. If you're a gamer that strives to see all aspects of the game, you are likely to spend around 39 Hours to obtain 100% completion.