This guide will help you to get the Demon Trident in the game of King Legacy – Roblox. King Legacy is based on the popular anime and manga One Piece, where players explore the unknown sea, different islands, and collect tons of powerful weapons, items, and fruits, etc.
Also Read: How to summon Dark Beard in King Legacy
---
Demon Trident in King Legacy
It's important to mention that this weapon is obtained by luck. There is an exceptionally low chance of getting this weapon.
Make your way to the First Sea once you've spawned into King Legacy. To try our luck at obtaining the Demon Trident, we must first defeat the First Sea boss. This boss has an extremely low chance of dropping the Demon Trident weapon when defeated.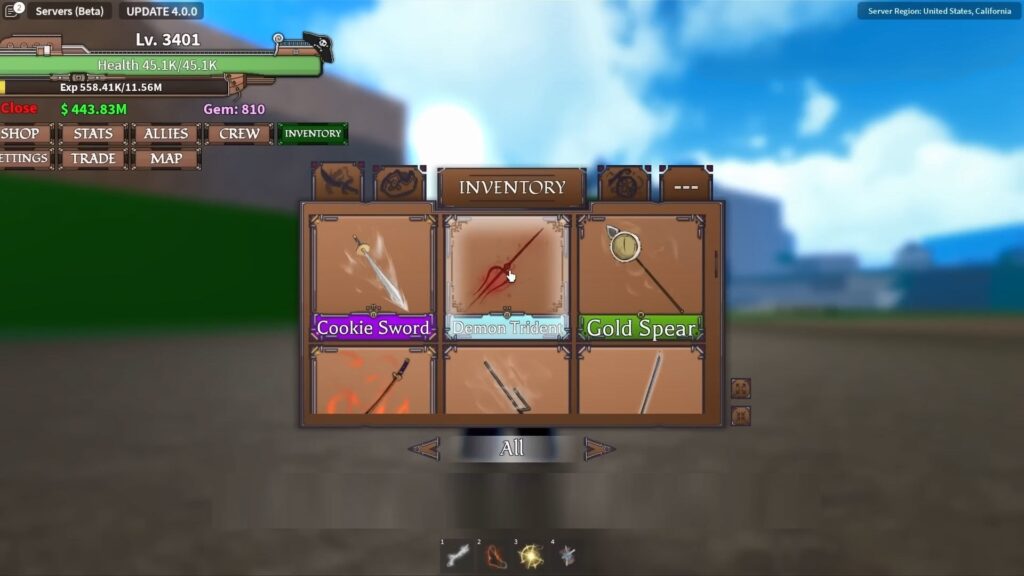 The two moves that come with the Demon Trident are:
X – Beckon of Shark
Fires a shark-shaped water bullet
Z – Swirling Sea
Generates a massive whirlpool of water.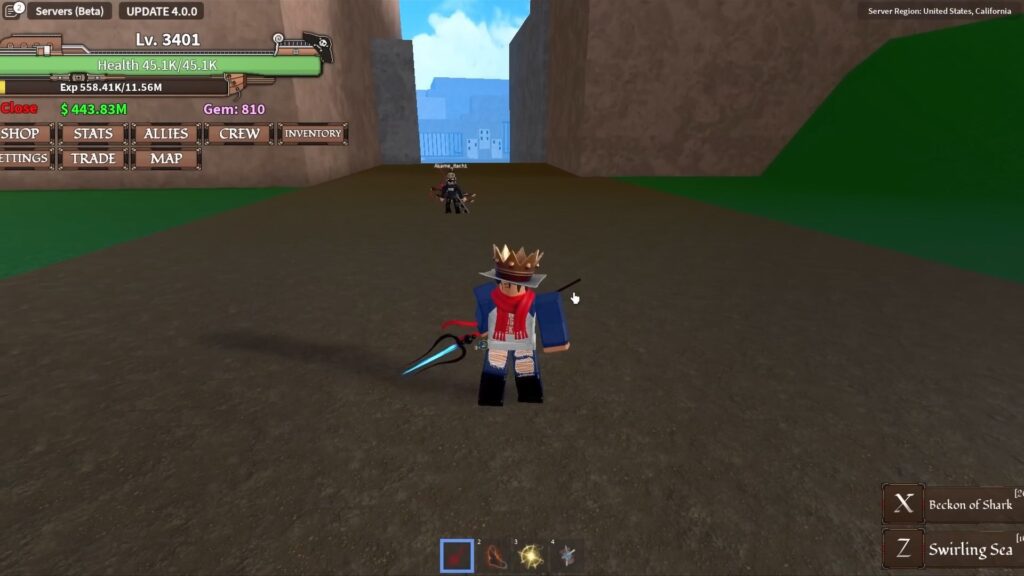 ---
FAQs: King Legacy – Roblox
What is King legacy on Roblox?
King Legacy is a Roblox experience based on the anime One Piece.
How do you get triple Katana in King's legacy?
The Triple Katana (commonly nicknamed "3SS" or Santouryuu) is a sword with two skills, as with all other swords. It can be bought at Rocks Island (located between War Island and Starter Island) for 2,500,000 Beli. Tip: Do the Ancient Artifacts quest 2 times per server to get Beli for it quicker.
Where is Big Mom in King legacy?
Mother is a level 7500 raid boss. She spawns every 4-5 hours on Loaf Island.
What's the best sword in King legacy?
The Night Blade is not just the strongest but also the most famous sword in Roblox King Legacy. It is the only sword in the game that can be gained from the Game Pass for 1000 Robux (in-game currency) and can also be given to another player.