This guide will help you to find Scrooge McDuck's locked chest in the game of Disney Dreamlight Valley. Mother Grothel will give you the quest named "My Kingdom for Scroll" and tell you to search for McDuck's locked chest.
Read: All Cooking Recipes in Disney Dreamlight Valley
---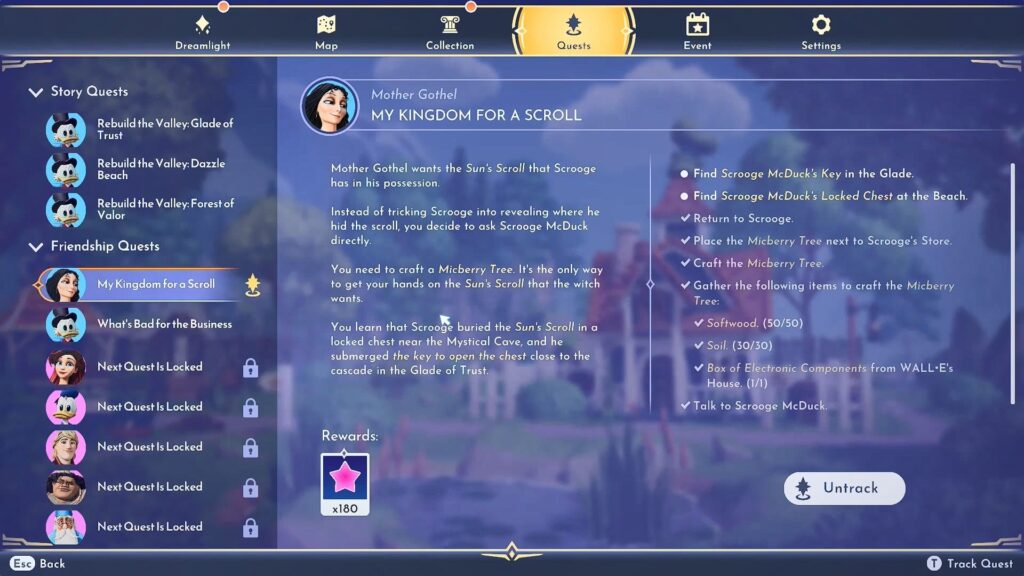 Find Scrooge McDuck's Key
Finding the Sun Scroll will allow you to unlock Mother Gothel as a playable character. However, Sun Scroll can find in McDuck Scrooge's possession. McDuck Scrooge on the other hand has locked the Sun Scroll in a chest and buried it next to the Mystical Cave. As a result, in order to open the chest and obtain the Sun Scroll, you need to locate Scrooge's Key.
After arriving in the Glade of Trust, go to the Waterfall, which is located on the northern side.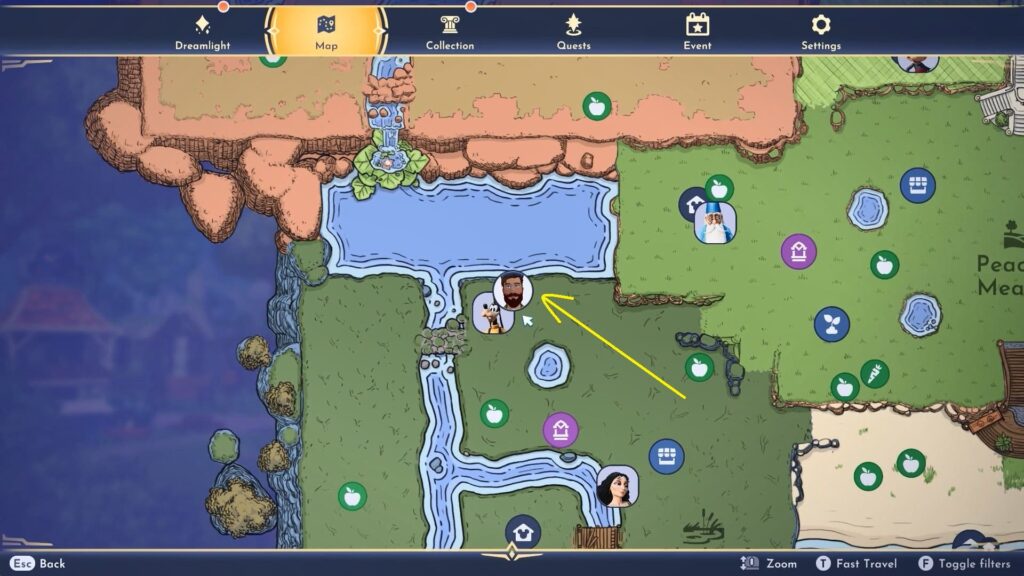 Navigate to the right side of the Waterfall to find three glowing bubbles in the water. Pick the golden sparkling bubble with your magic fishing rod. This is where you can find Scrooge's Key.
Where to find Scrooge McDuck's Locked Chest
Look for the McDuck's locked chest at Dazzle Beach. The chest is directly adjacent to the entrance of the Mystical Cave. Grab a shovel, and begin digging to find the chest in the area just behind the shattered Totem pole and coconut tree.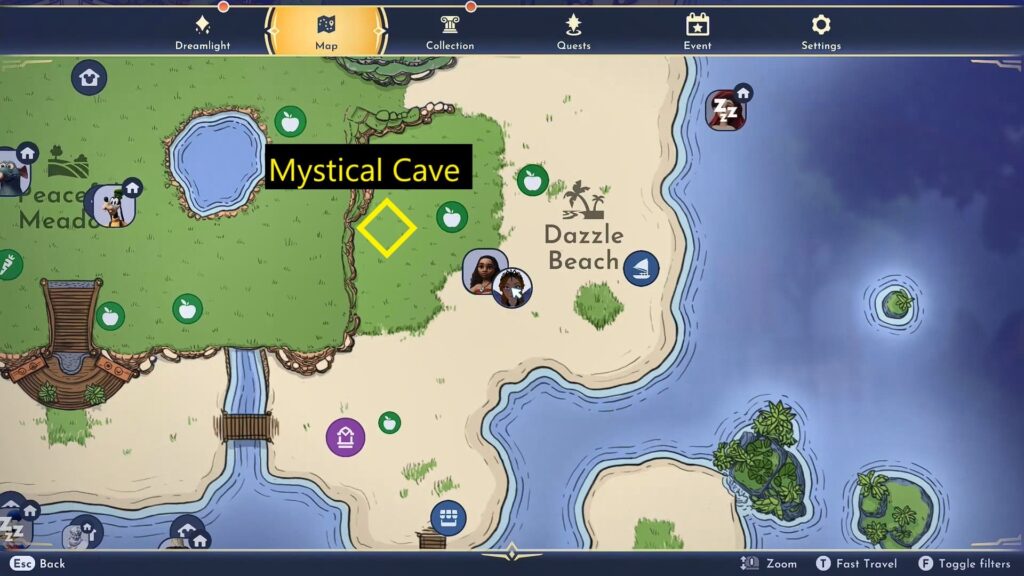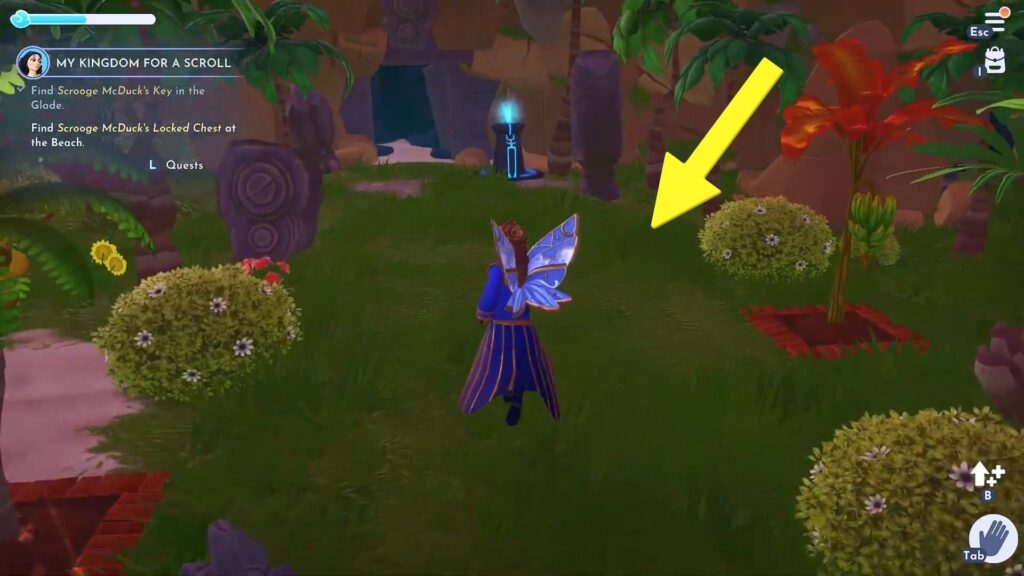 ---
---
Is Disney Dreamlight Valley a good video game?
Disney Dreamlight Valley is a life simulation adventure game where you can live magically alongside iconic Disney and Pixar characters. The game is released on 6 September 2022, so it is fairly a new game without any history.
Can I play Disney Dreamlight Valley with my friends?
Disney Dreamlight Valley is a single-player only at launch. However, Gameloft – the game's developer – will be working on a multiplayer mode for future releases.
Is Disney Dreamlight Valley available on multiple platforms?
Disney Dreamlight Valley is available on a wide array of platforms including PlayStation, Xbox, Nintendo Switch, and PC.
Is Disney Dreamlight Valley free-to-play?
Disney Dreamlight Valley is currently in early access. In the future, Disney Dreamlight Valley will jump to 1.0 and exit the early access phase. At that point, the game will be fully free-to-play. If you want to jump in on early access, it's going to cost you the kind of money that would overjoy your Uncle Scrooge.
Is Disney Dreamlight Valley like Animal Crossing?
Unlike Animal Crossing, Dreamlight Valley has multiple biomes and locations for you to visit. Each location looks distinct from the others as they're themed after certain Disney characters. The biomes themselves are visually breathtaking.