Here is our comprehensive guide to the Pet Simulator X Easter Egg Hunt Event!.This is a new event added in the Pet Sim X Easter update.
Event Schedule for the Easter Egg Hunt in Pet Simulator X
The event lasts one hour and occurs every four hours.
4 AM – 5 AM CDT
8 AM – 9 AM CDT
12 PM – 1 AM CDT
4 PM – 5 PM CDT
8 PM – 9 PM CDT
12 AM – 1 AM CDT
#1: The inaugural Easter Egg Hunt Event for Pet Simulator X starts at 12 PM CDT. Next, it will happen again after four hours
#2: The objective of the event is to locate 100 Easter eggs dispersed at random throughout all Pet Simulator X worlds, including The Void and Limbo. However, neither the Trading Plaza nor any concealed spaces contain any eggs.
#3: It is extremely comparable to the Safari Cat's Scavenger Egg Hunt event. You simply need to claim the egg to be eligible for one of the four pets.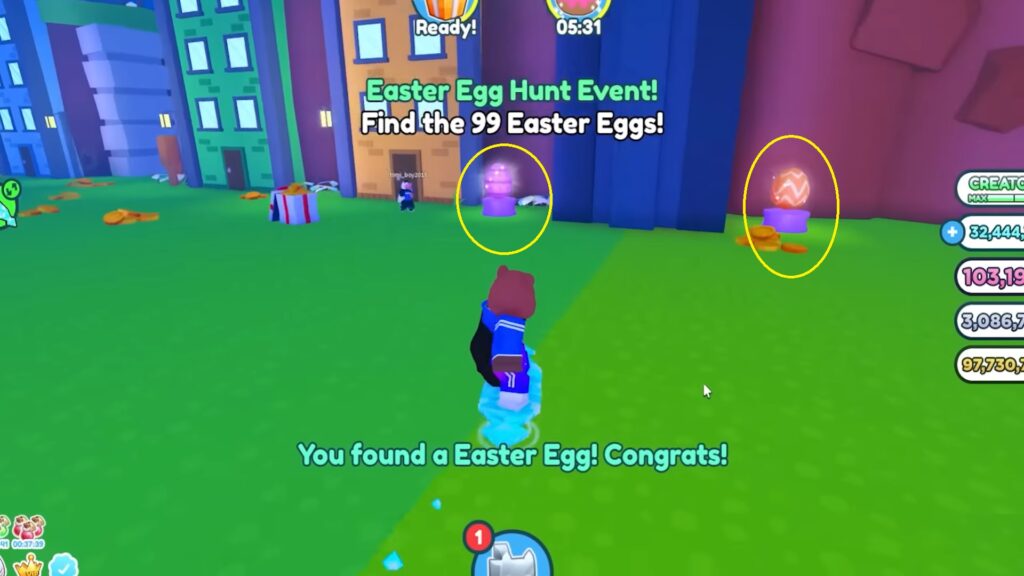 Is it possible to locate the eggs in Hardcore Mode?
Certainly, the eggs may be found, and they contain the hardcore variations of the pets. This is a simple method of acquiring robust pets for use in HC mode. Moreover, you must obtain the eggs in HC to complete the Pet Simulator X Easter Bunny Hoverboard Quests.
Is it possible for someone else to take my eggs?
No, the eggs are exclusively yours and cannot be taken by anyone else.