This guide will help you to cook a Sole Meuniere meal in the game of Disney Dreamlight Valley. Sole Meuniere is a four-star meal and it requires four ingredients to craft it. While most of these ingredients can be obtained quickly, one of them is hidden deep within the valley.
Read: All Cooking Recipes in Disney Dreamlight Valley
---
Pre-requisite for cooking Sole Meuniere
Unlock Forgotten Lands and Forest of Valor Biome
Unlock the Chez Remy restaurant by following Remy's quest line.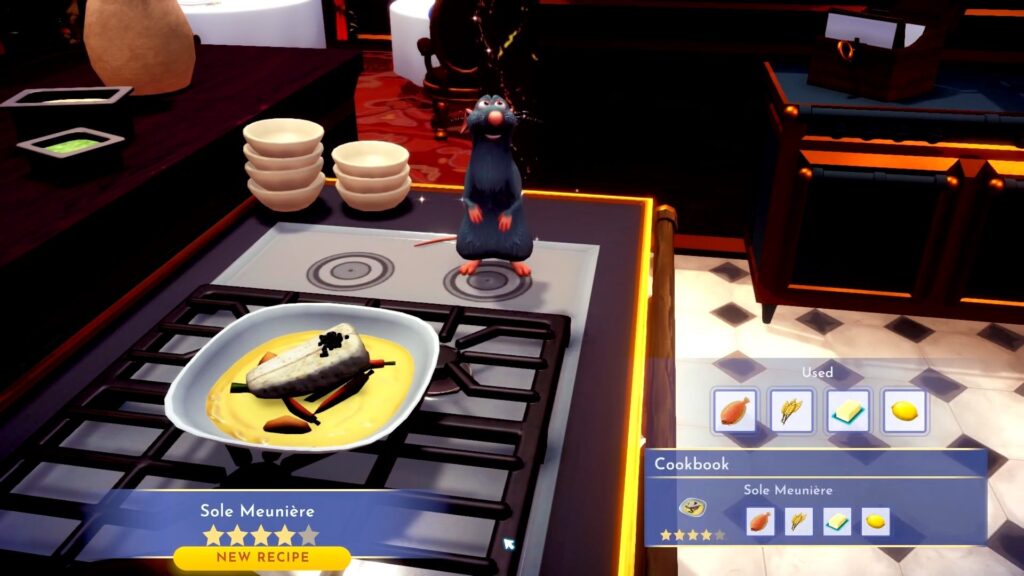 Ingredients for Sole Meuniere
Sole is the fish that can be caught at Forgotten Lands. All you have to do is cast your line into the white fishing nodes.
Wheat can be bought from Goofy's Stall in the Peaceful Meadow.
Both the Glade of Trust and the Forest of Valor have lemon trees.
Butter is available for purchase at the Chez Remy Pantry.