This guide will help you to prepare Ratatouille in the game of Disney Dreamlight Valley. You'll need to cook Ratatouille for Remy, but he doesn't tell you what ingredients go into the dish. 
Read:
All Cooking Recipes in Disney Dreamlight Valley
Towards the end of quest "An Important Night at the Restaurant", you'll need to cook Ratatouille dish, that will grants you its recipe and unlocks Remy's restaurant back in the valley.
For most of Remy's quests, he'll give you the ingredients upfront to use when creating the required meals, but the ratatouille he doesn't list out the ingredients.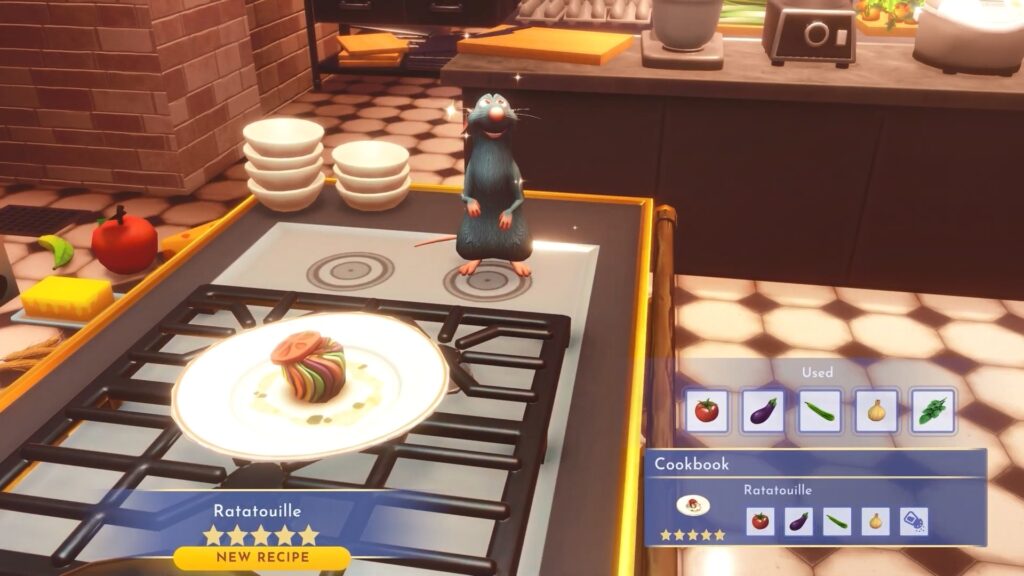 Here are the ingredients to prepare the Ratatouille:
Onion
Zucchini
Eggplant
Tomato
Oregano or Basil
Once you add all these to the pot to make Ratatouille, Remy congratulate you for making one of his favorite meals.
Also Read:
Disney Dreamlight Valley: Remove The First Magic Gate