There has been no improvement to the rift that appeared in Dreamlight Valley. The other villagers are now beginning to feel the effects of those rifts. Many of them have specifically had difficulty fishing in the waters near the valley. Nala requests that you assist each of them and gather some fish for them. This will possibly aid in mending the rifts. Here's how to finish Disney Dreamlight Valley's The Heart of a Lioness.
The Heart of a Lioness quest guide
After you finish the Fishy Business mission, Nala will give you her fourth quest, The Heart of a Lioness. You must advance through several character quest lines and bring Nala's friendship level up to level seven in order to access this quest. Once you have fulfilled the requirements, speak with Nala, who will note that Moana, Remy, and Donald have all had difficulty fishing. To assist them, catch the following fish:
Dazzle Beach, the Glade of Trust, and Frost Heights are all places where you can find these fish. Once you have caught them, give Moana the swordfish, Remy the crabs, and Donald the tuna.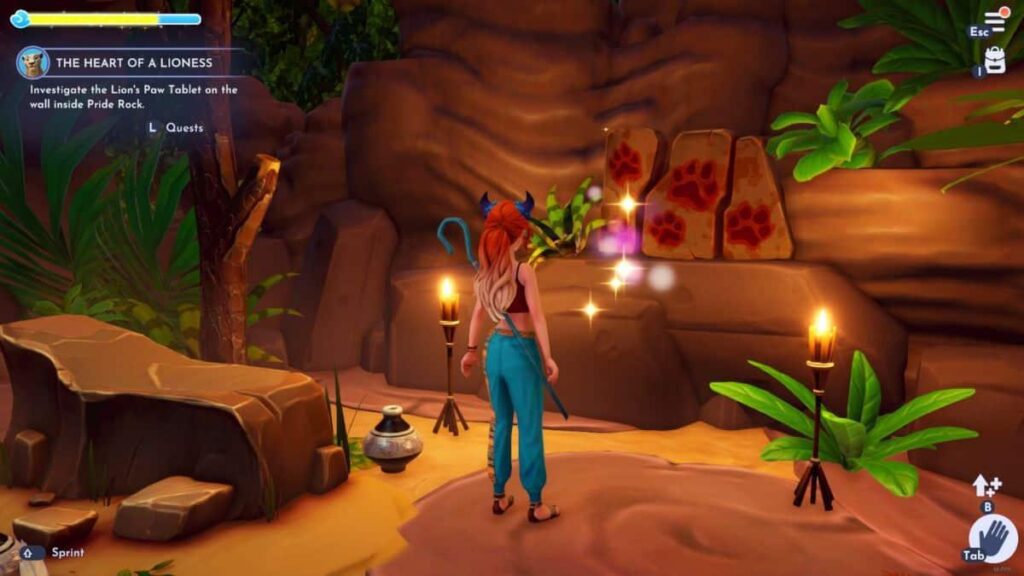 Talk to Nala after distributing the fish, and she will mention the Lion's Paw Tablet at Pride Rock. Look into the tablet to retrieve a memory. You will learn how to close the rifts from the memory. To duplicate the enchantment, you will now need to gather certain objects. What you will need is as follows:
3 Fish Here and There
9 Dream Crystals
a gift from Minnie
You can locate the Dream Shards by eliminating Night Thorns. Fishing near the rifts will provide Weird Fish. Once you have finished talking to her, Minnie will offer you one of her bows.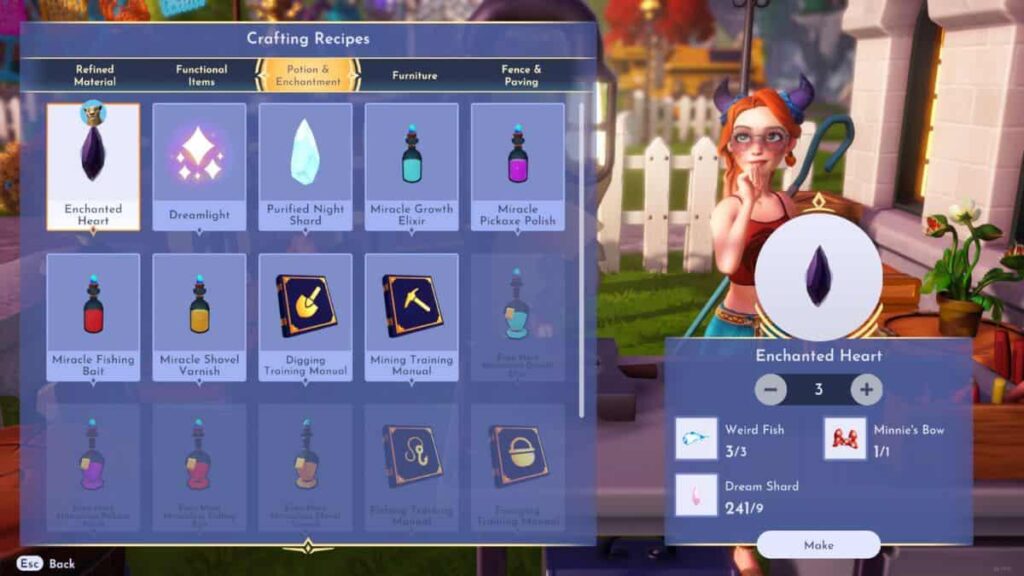 Create three Enchanted Hearts using the supplies at a crafting table. Bring Nala the Enchanted Hearts. You will discover that the enchantment also requires Nala's love and bravery, but that information will not be revealed until the subsequent quest. The mission is now finished.