Eviction Notice is an event in Goat Simulator 3 where your objective is to relocate the residents in the area. This is one of the early missions of the game which made many players wonder how to complete it. This article will guide you to complete the quest "Eviction Notice".
Related Topic: Goat Simulator 3 – Eviction Notice Guide
---
The location of the event is at the southernmost part of the map as shown in the below screenshot.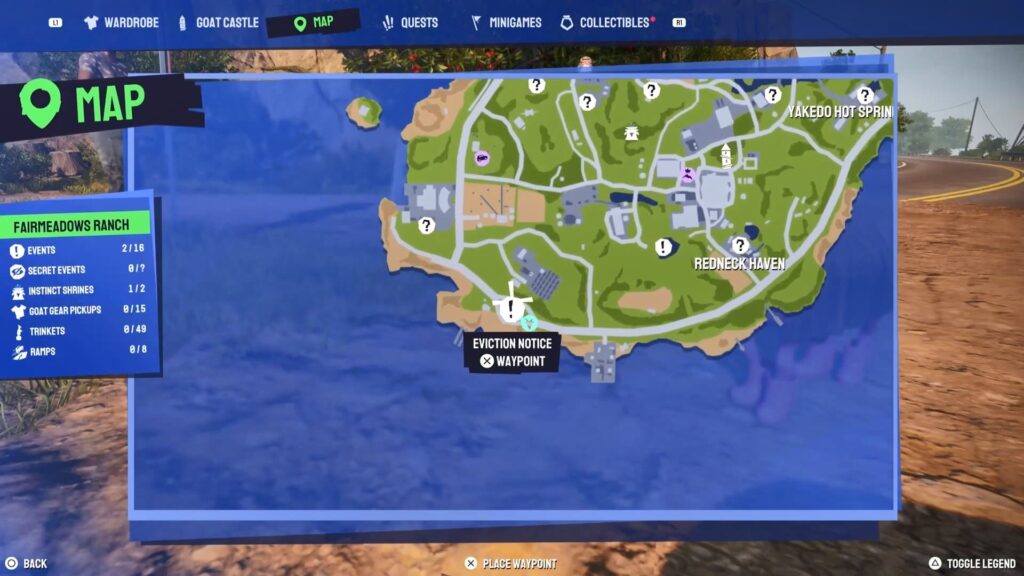 Relocate the residence
At the event location, you'll see a couple of guys around the house protesting the relocation. You will see the red truck parked near the house. Use the truck to go in the reverse direction towards the house.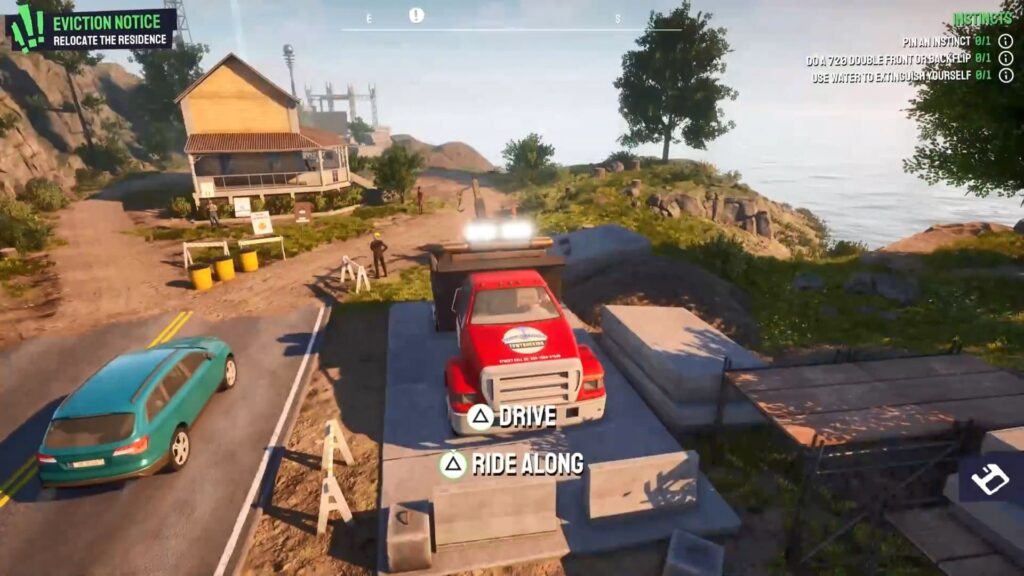 Once you are close enough to the house, throw the hook (Press R1) into the house and drive ahead to pull the house down. Eviction Notice is completed once the house is down.