Disney Dreamlight Valley is all about doing your favorite Disney characters some favors. In this guide, we will be talking about catching a Kingfish. Kingfish offers players a high number of coins (450), and it can also be used in the recipe – Sweet and Sour Kingfish Steak.
Read: How to Catch a Fugu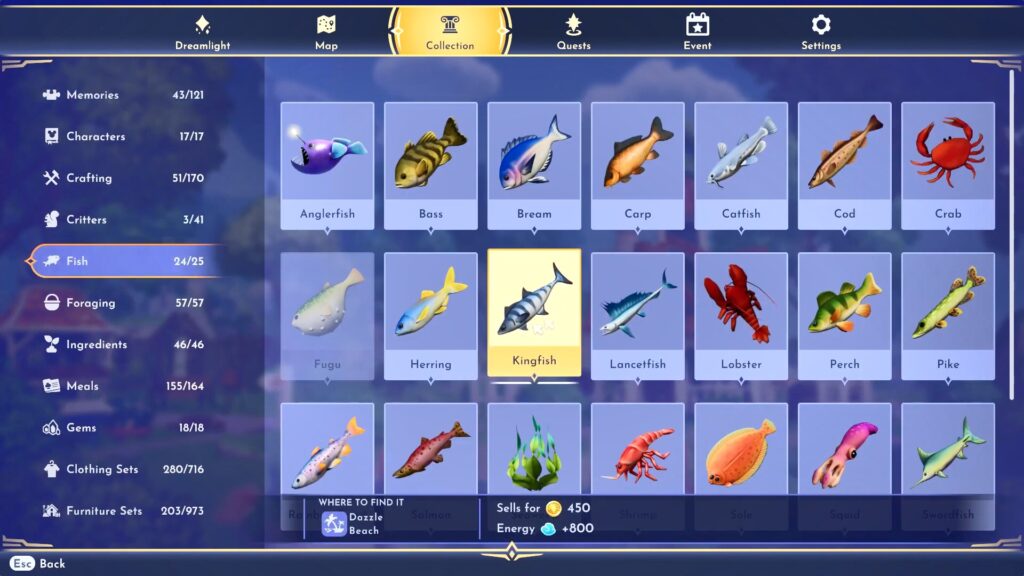 ---
Where to catch Kingfish
Each fish in Disney Dreamlight Valley has a corresponding location, sell price, specific recipes, and energy value. Kingfish can only be found in the Dazzle Beach Biome.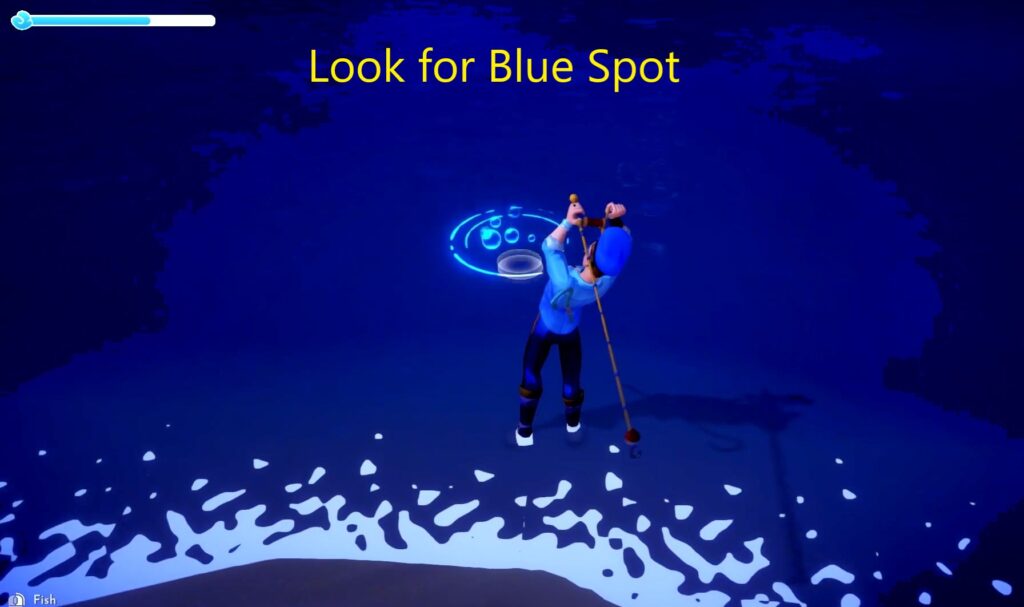 To catch Kingfish from the ocean, you need to look for the blue bubbles in the water. Blue color circles are rare ones and if you don't see any blue ones, you'll have to wait for them to appear. Once you've seen the blue circle, equip the Fishing Rod and aim yourself toward the Blue Circle, and cast the line inside the blue circle.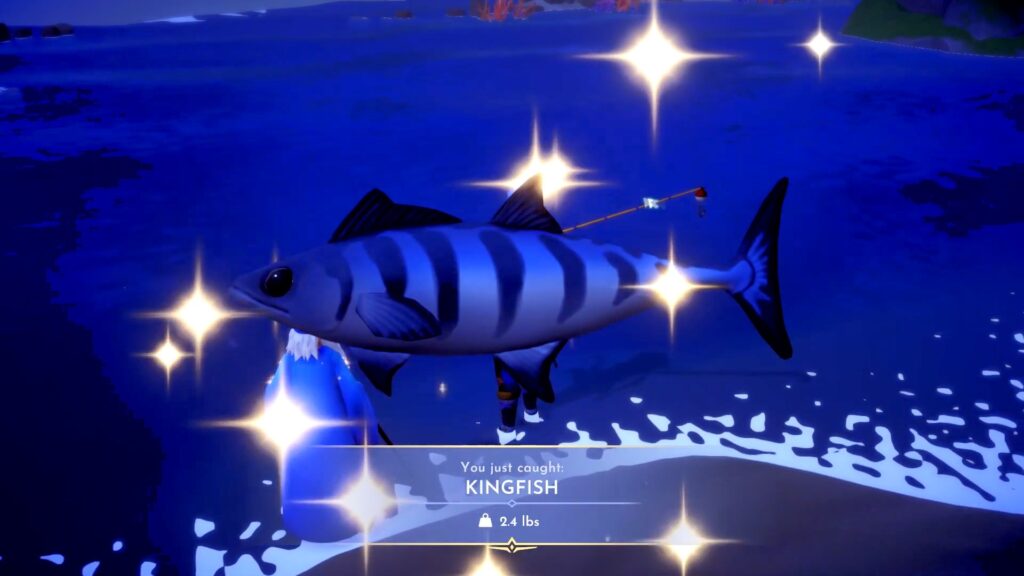 Kingfish can be used in any fish recipe with other ingredients or can be sold to Goofy for 450 Star Coins. You can also eat the Kingfish to restore your energy up to 800.
---
Is Disney Dreamlight Valley a good video game?
Disney Dreamlight Valley is a life simulation adventure game where you can live magically alongside iconic Disney and Pixar characters. The game is released on 6 September 2022, so it is fairly a new game without any history.
Can I play Disney Dreamlight Valley with my friends?
Disney Dreamlight Valley is a single-player only at launch. However, Gameloft – the game's developer – will be working on a multiplayer mode for future releases.
Is Disney Dreamlight Valley available on multiple platforms?
Disney Dreamlight Valley is available on a wide array of platforms including PlayStation, Xbox, Nintendo Switch, and PC.
Is Disney Dreamlight Valley free-to-play?
Disney Dreamlight Valley is currently in early access. In the future, Disney Dreamlight Valley will jump to 1.0 and exit the early access phase. At that point, the game will be fully free-to-play. If you want to jump in on early access, it's going to cost you the kind of money that would overjoy your Uncle Scrooge.
Is Disney Dreamlight Valley like Animal Crossing?
Unlike Animal Crossing, Dreamlight Valley has multiple biomes and locations for you to visit. Each location looks distinct from the others as they're themed after certain Disney characters. The biomes themselves are visually breathtaking.