Disney Dreamlight Valley is all about doing your favorite Disney characters some favors. In this guide, we will be talking about catching a Fugu (fish). You can prepare the rarest dishes from Fugu and earn a lot of money selling valuable materials.
Fugu can be sold for 900 Star Coins, eaten for 1700 Energy, or can be used in various Recipes that require fish, or the Fugu Sushi which explicitly requires a Fugu Fish in order to cook it.
How to catch a Fugu (Fish)
Fugu fish are completely out of reach since they spend their entire lives in deep seas. Fugu, however, escapes its natural habitat during thunderstorms and swims close to Dazzle Beach.
Therefore, you can only catch a fugu on Dazzle Beach during rain, storms, or other adverse weather when they approach the water's surface. The Fugu fish are drawn to the coast during this time.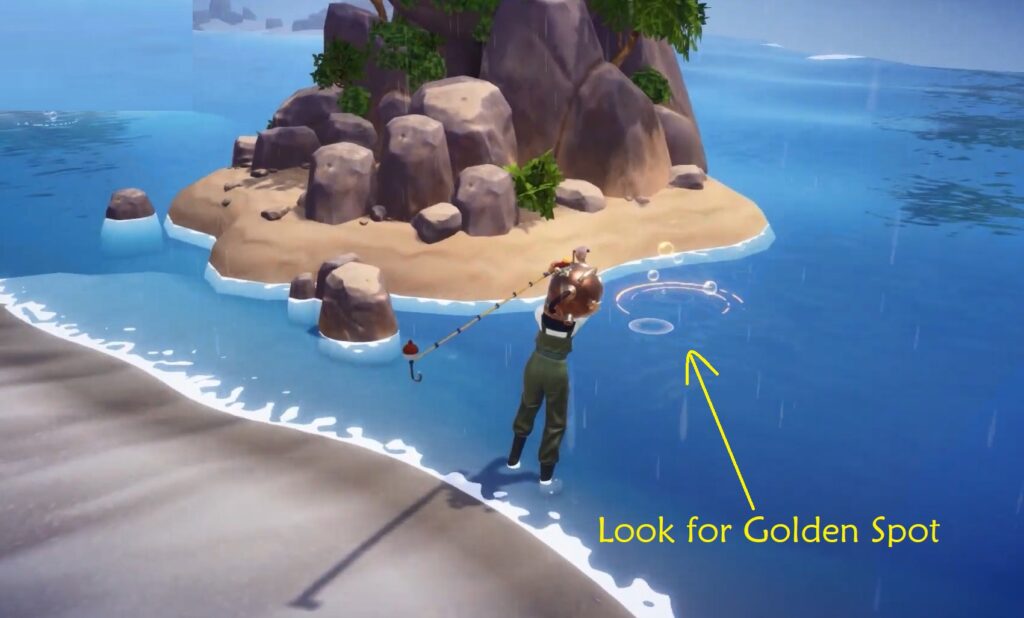 Look for yellow or golden bubbling spots on Dazzle Beach during rainy weather and try to catch fugu fish. The only chance to catch this specific fish, according to the game, is bad weather.
---
Is Disney Dreamlight Valley a good video game?
Disney Dreamlight Valley is a life simulation adventure game where you can live magically alongside iconic Disney and Pixar characters. The game is released on 6 September 2022, so it is fairly a new game without any history.
Can I play Disney Dreamlight Valley with my friends?
Disney Dreamlight Valley is a single player only at launch. However, Gameloft – the game's developer – will be working on a multiplayer mode for future release.
Is Disney Dreamlight Valley available on multiple platforms?
Disney Dreamlight Valley is available on a wide array of platforms including PlayStation, Xbox, Nintendo Switch, PC.
Is Disney Dreamlight Valley free-to-play?
Disney Dreamlight Valley is currently in early access. In the future, Disney Dreamlight Valley will jump to 1.0 and exit the early access phase. At that point, the game will be fully free-to-play. If you want to jump in on early access, it's going to cost you the kind of money that would overjoy your Uncle Scrooge.
Is Disney Dreamlight Valley like Animal Crossing?
Unlike Animal Crossing, Dreamlight Valley has multiple biomes and locations for you to visit. Each location looks distinct from the others as they're themed after certain Disney characters. The biomes themselves are visually breathtaking.