This article will guide you on how to complete all objectives of the Solved by the Bell side quest in the game Hogwarts Legacy. Solved by the Bell is one of the most difficult quests in the game, not because of the treasure map's location, but because it needs you to play sheet music to obtain the treasure.
Starting Location: Solved by the Bell
To begin the "Solved by the Bell" side quest, players need to find the Musical Map, which is located at Henrietta's Hideaway in the Manor Cape area. The location of the hideaway is marked on the map below.
Head to the location and enter Henrietta's Hideaway as shown in the pictures below.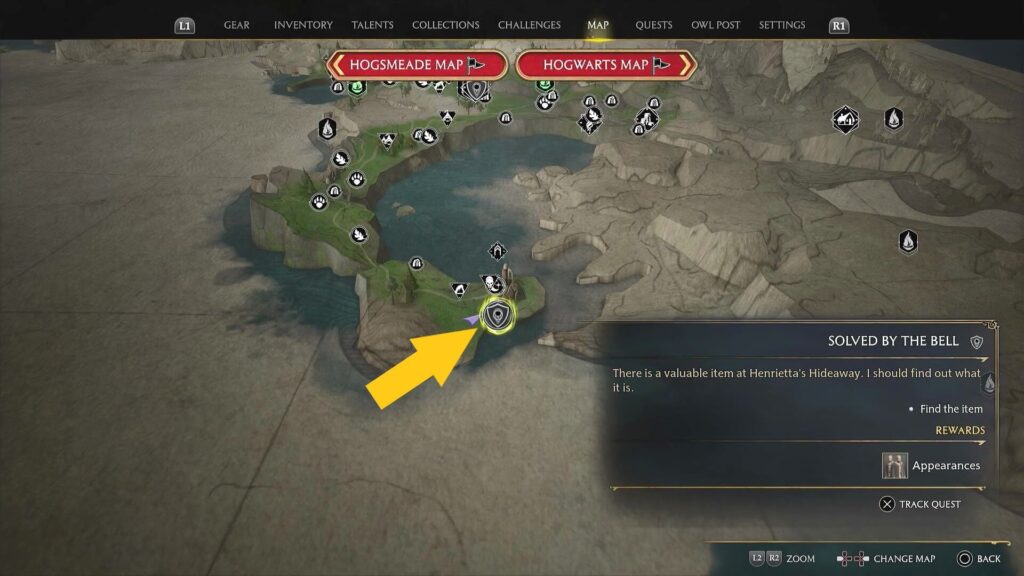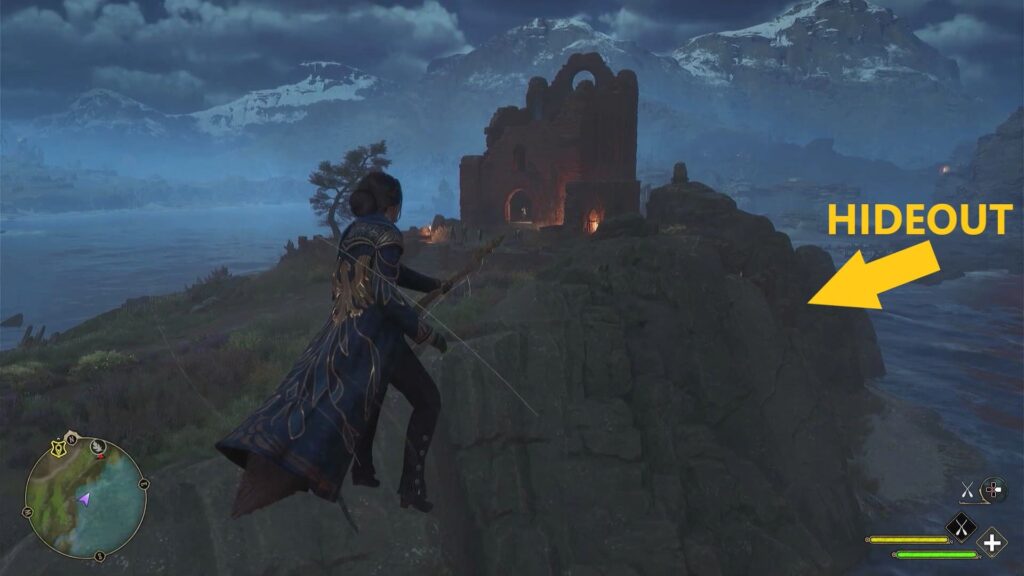 Ignite the torch in front of the statue by using the Incendio spell. This will make the statue rotate to reveal a cube.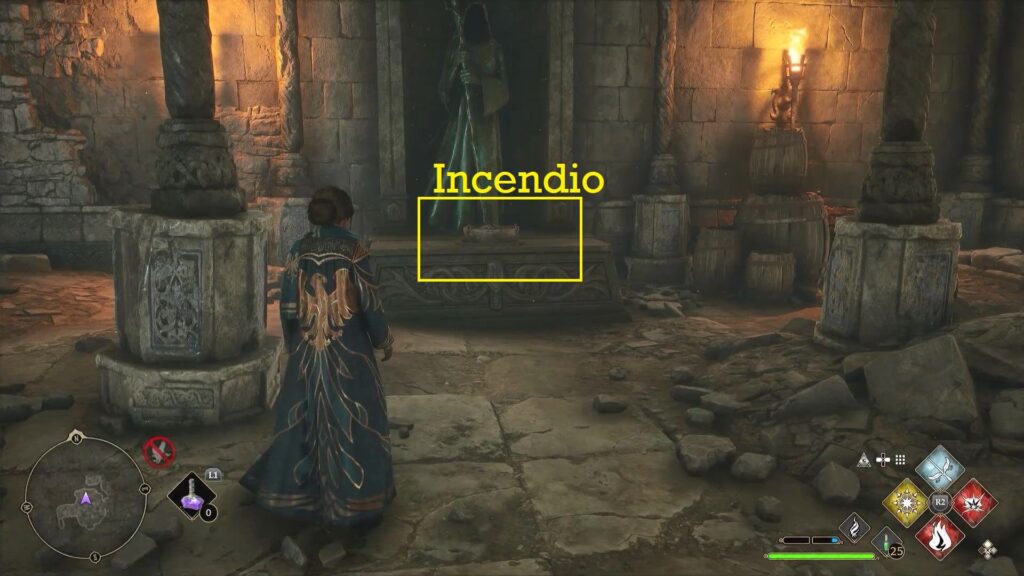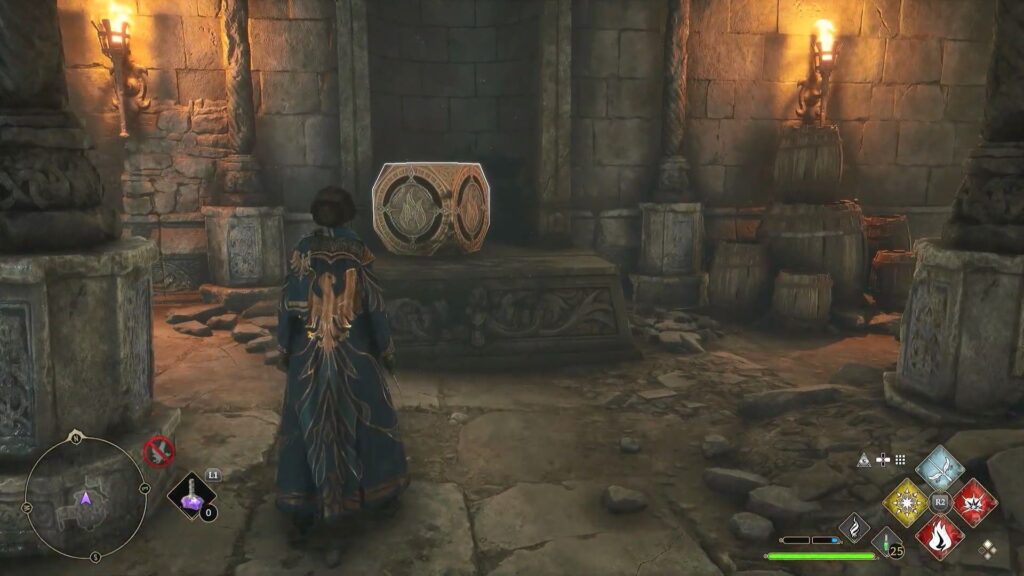 Cast the Accio spell on the cube and position it in front of the wall on the plate. Afterward, cast Incendio on the left cube and Glacius on the right cube to reveal a hidden entrance behind the cubes.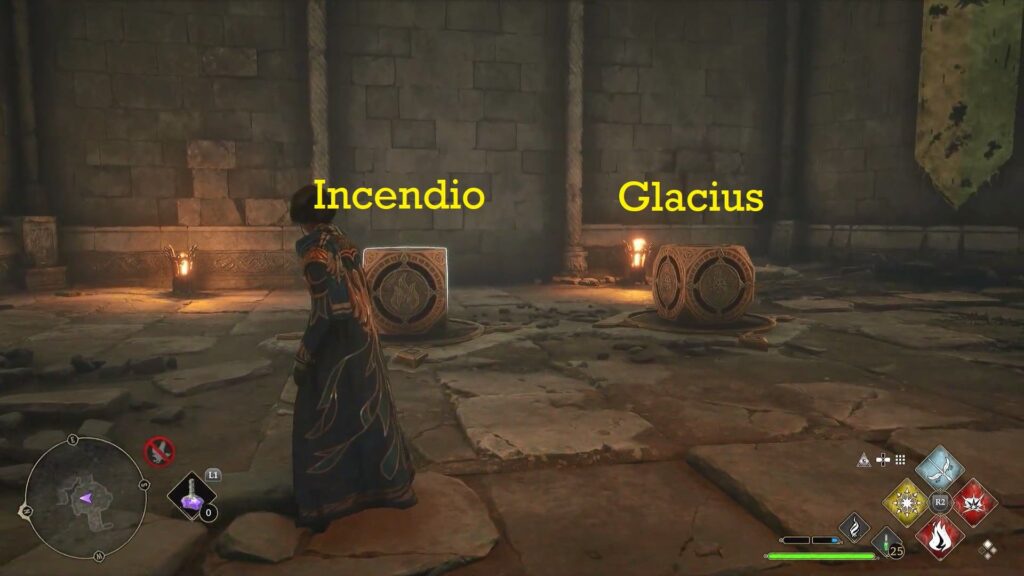 Eliminate all of the opponents in the next area before climbing the stairs on the left. After reaching the top, turn left to find a passageway. Use Arresto Momentum on the left wall to slow it down and proceed ahead.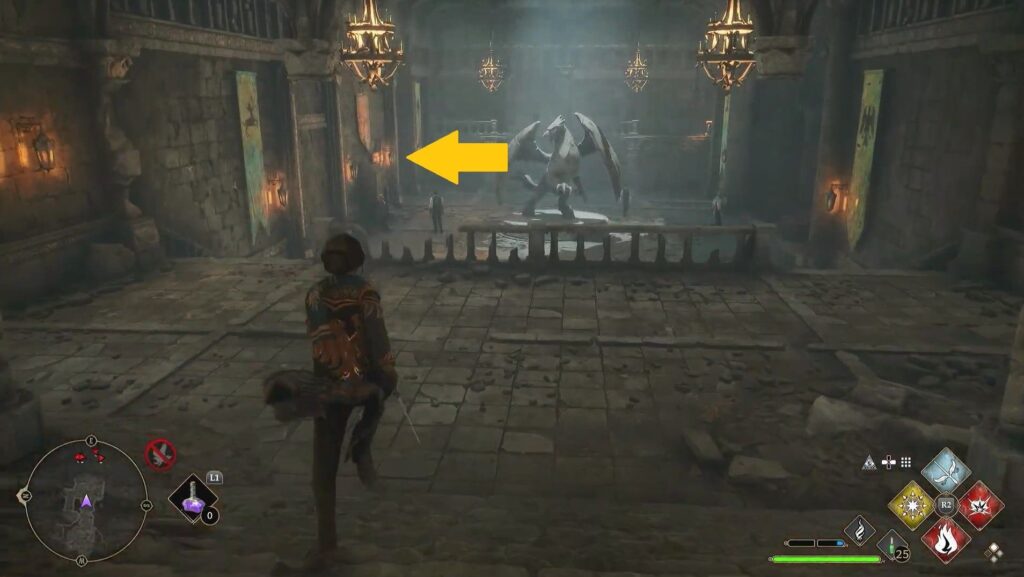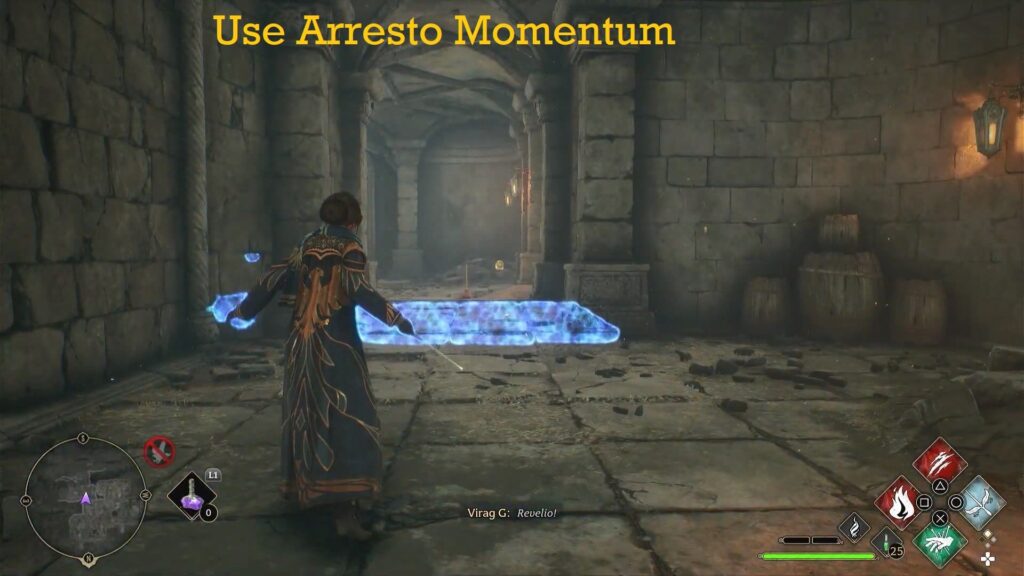 Defeat all of your opponents in the next area. Then proceed to the area's right side (below the stairs). Approach the wall to make it disappear, revealing a hidden room.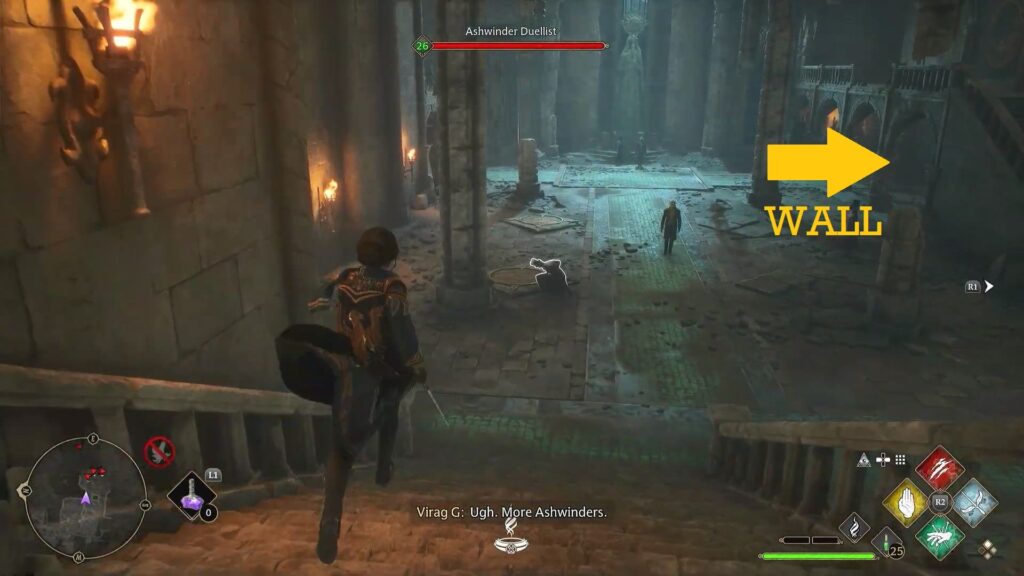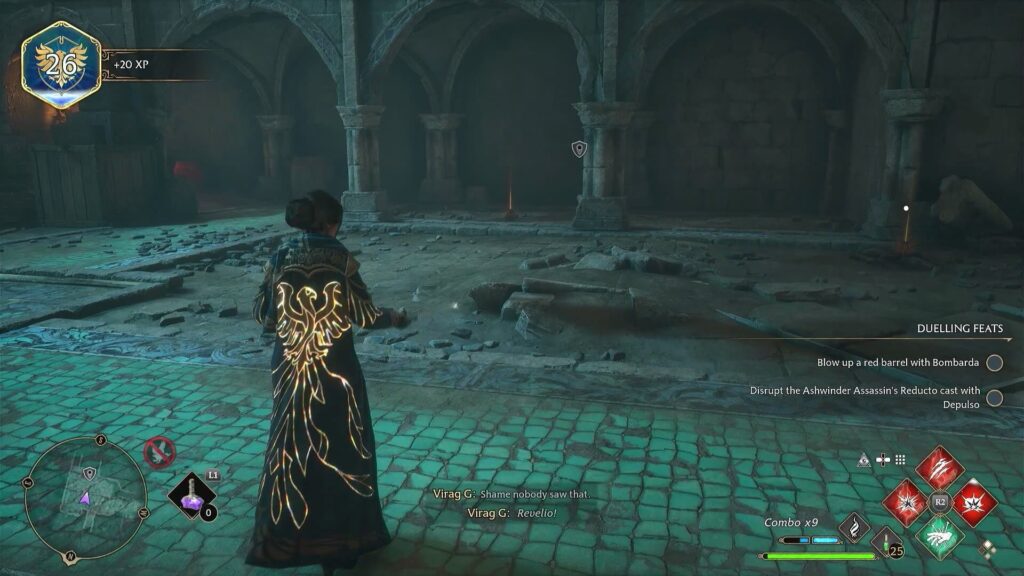 Enter the room and grab Musical Map from the table.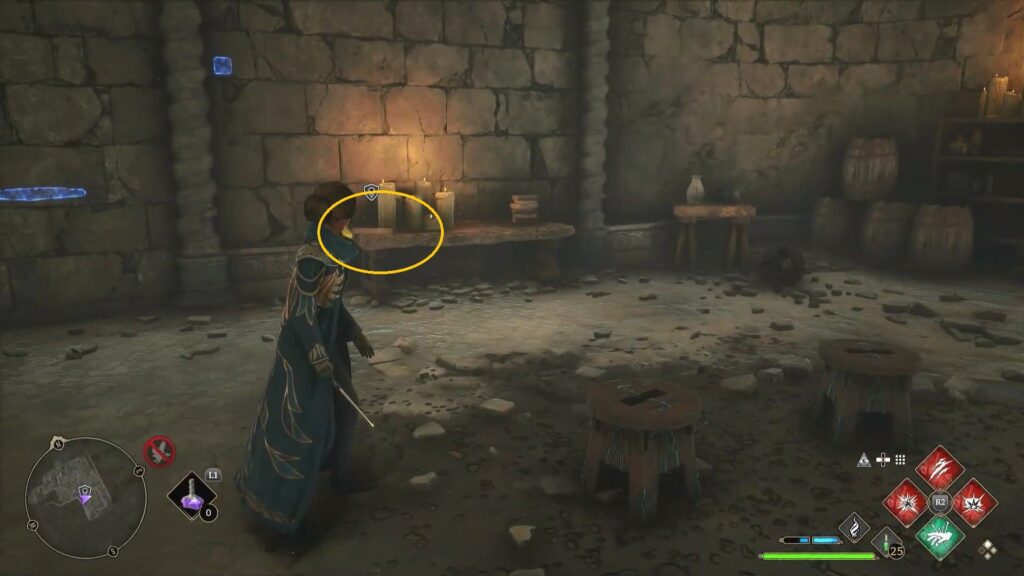 Use the Musical Map to find the treasure
The map will direct you to Clagmar Castle which is in the center of the Clagmar Coast region. Go to the marked location and eliminate all enemies and then find a tower with nine bells.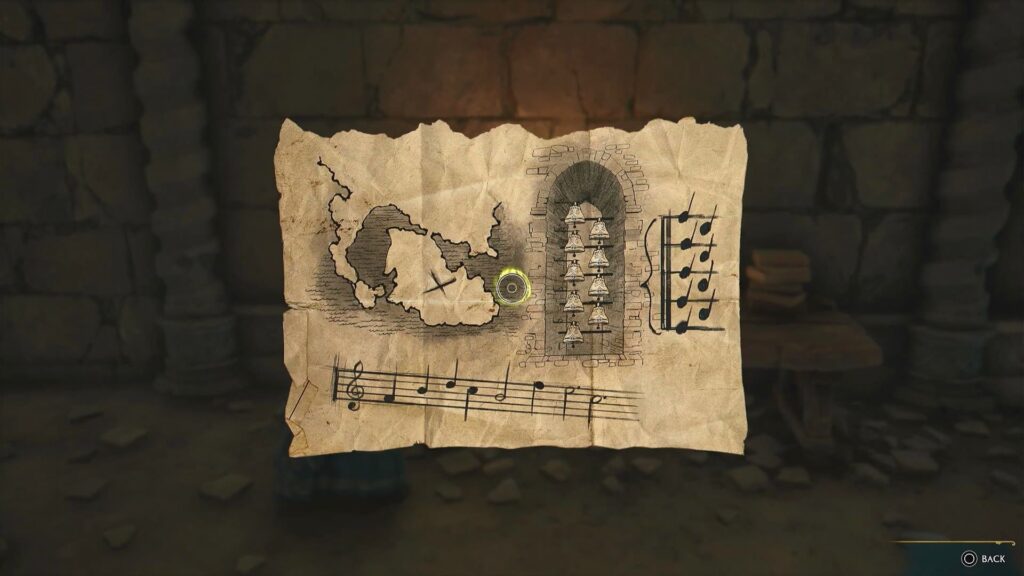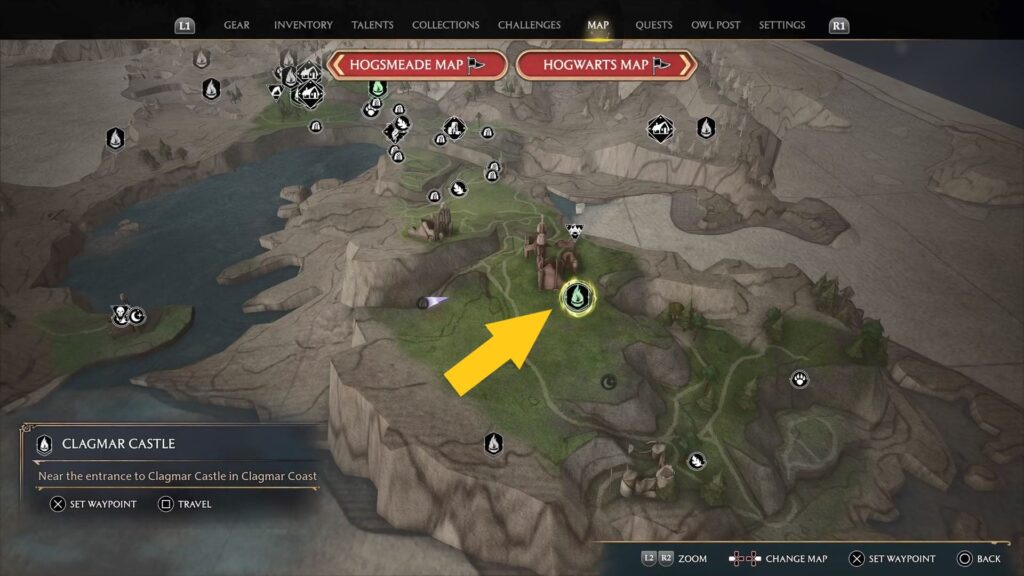 To complete the side quest, you will simply cast the spells on these bells in the following order.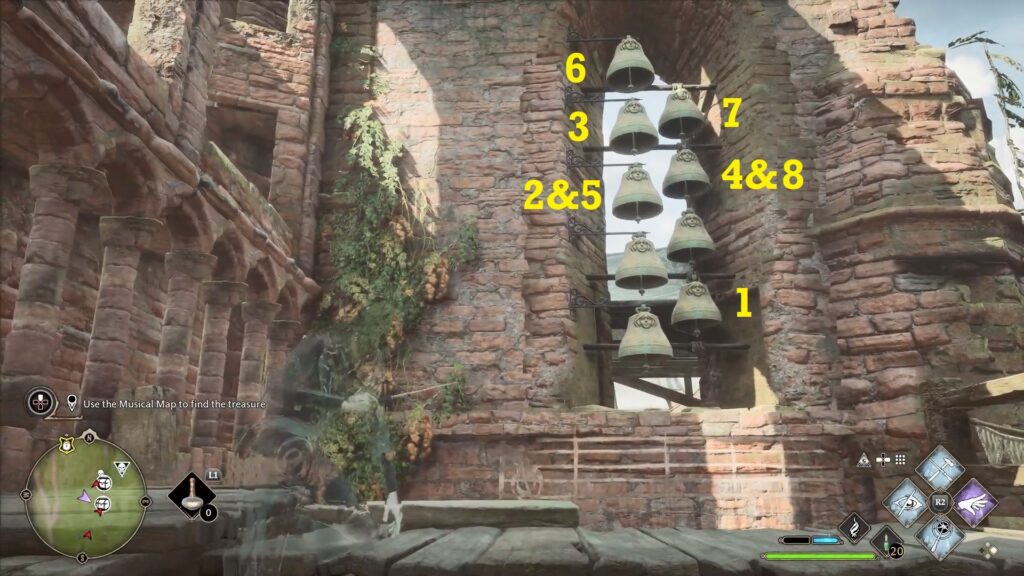 After you finish hitting the bells in the correct order, the Harry Potter theme music will start playing and a chest will appear. Open the chest to get Treasure-Seeker's Longcoat. This will complete the quest.