This walkthrough will guide you on how to complete all the objectives of the sub-quest "The Sky Is The Limit" in the game Hogwarts Legacy. It is the final broom-upgrade quest in Hogwarts Legacy, enables the player to acquire a broom with increased acceleration and power, facilitating faster traversal of the expansive open-world RPG terrain.
Overview
| | |
| --- | --- |
| Location | Hogsmeade |
| Quest Giver | Albie Weekes |
| Requirement | Having Finished Side Quest: Sweeping the Competition and Main Quest: In the Shadow of the Mine |
| Reward | Flight the Good Flight, 180 XP |
Starting Location
To begin the quest, speak with Albie Weekes (NPC) at Sprintwitches Sporting Needs in Hogsmeade to ask about the broom upgrades. Player also need to pay 4000 Gold Galleons to purchase the level 2 broom upgrade necessary to start the quest.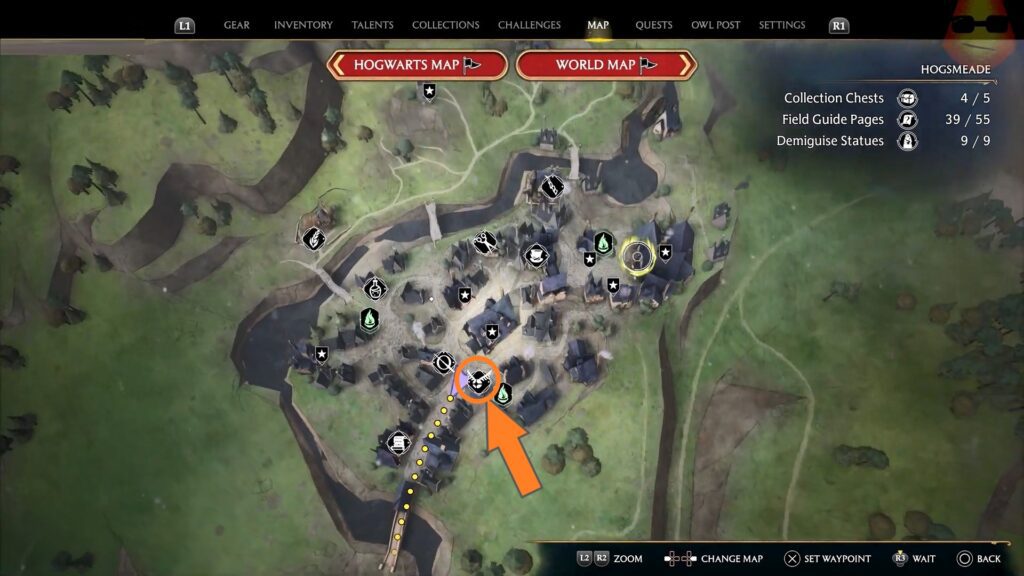 Purchase a broom upgrade from Albie Weekes
Albie Weekes will inform you that another broom upgrade is available and will request that you purchase it. The upgrade costs 4,000 Galleons which is necessary to start the quest. The quest has another time trial that involves completing Imelda Reyes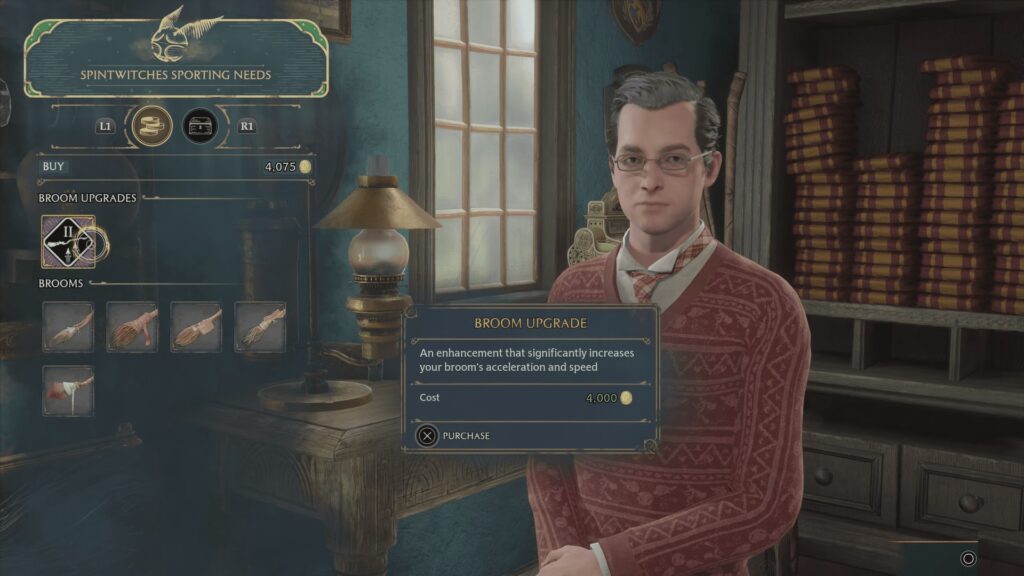 Speak with Imelda Reyes
Travel to the South Clagmar Coast Floo Flame and then use a broom to reach the location of Imelda Reyes. Speak with Imelda Reyes and then select the dialogue option to begin the "The Sky is the Limit" challenge.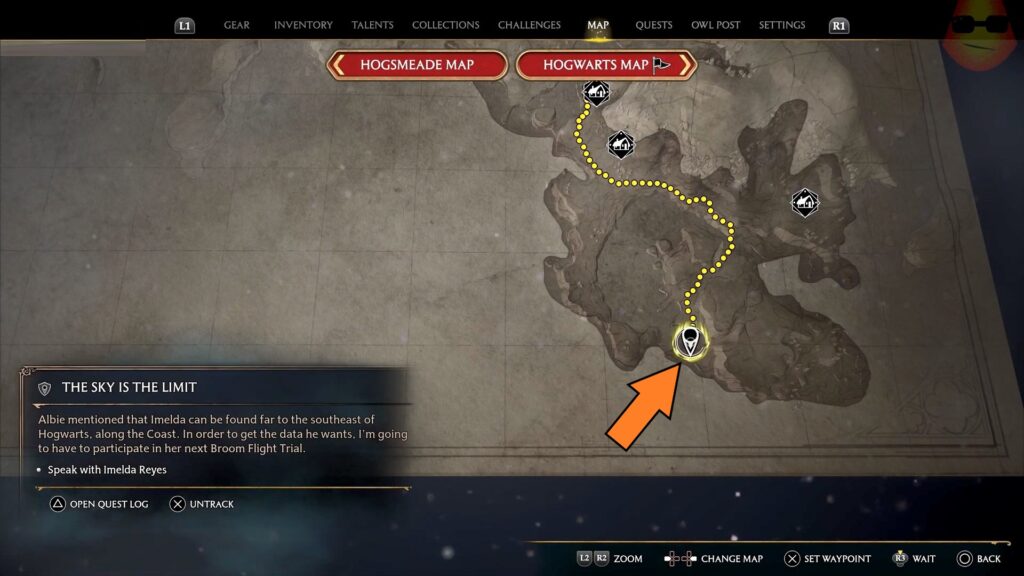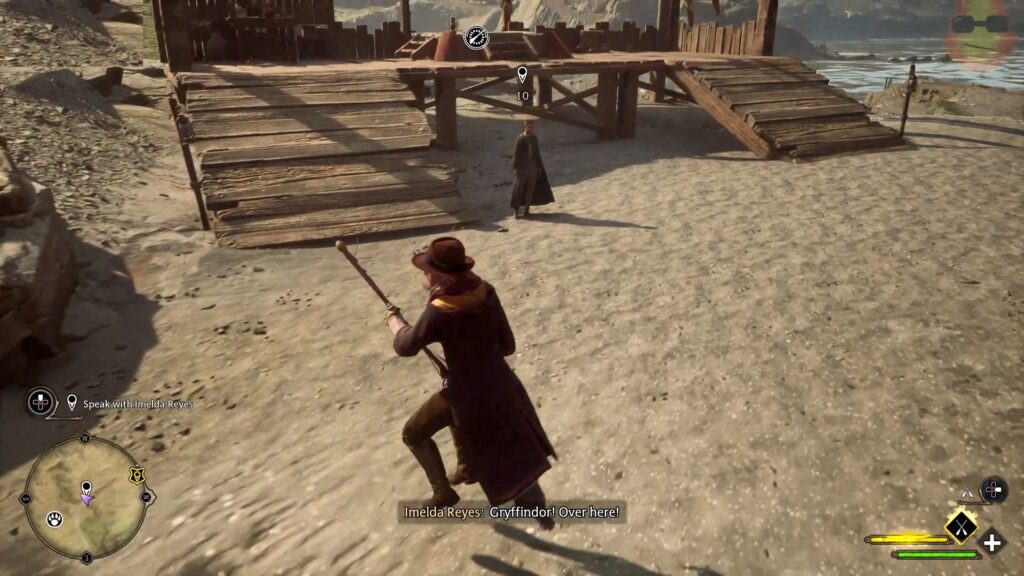 Place in the Coastal Broom Trail
Imelda's time trial, "The Sky is the Limit," is not only the longest but also the most difficult of all. In this ultimate challenge, you'll be pitted against a flying dummy. However, since the dummy is considerably faster than you, your success will depend on your ability to pass through the yellow orbs in the sky preceding each ring, which will provide temporary speed boosts.
The record to beat is two minutes and 42 seconds. There are 29 rings (yellow orbs) throughout the race course. Each ring missed adds 3 seconds to your overall time, which can easily make the difference between winning and losing. When you pass through the rings , you'll gain speed boosts but will also be compelled to execute more acute maneuvers.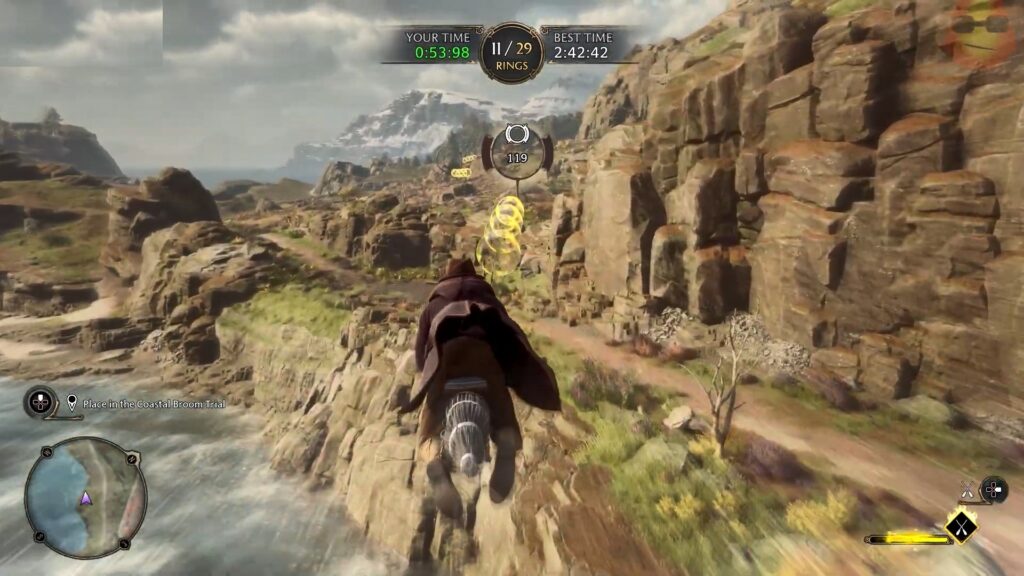 Speak with Imelda Reyes
After finishing the trial talk to Imelda. Upon successfully finishing and winning The Sky is the Limit time trial, players get
Flight the Good Flight achievement or trophy.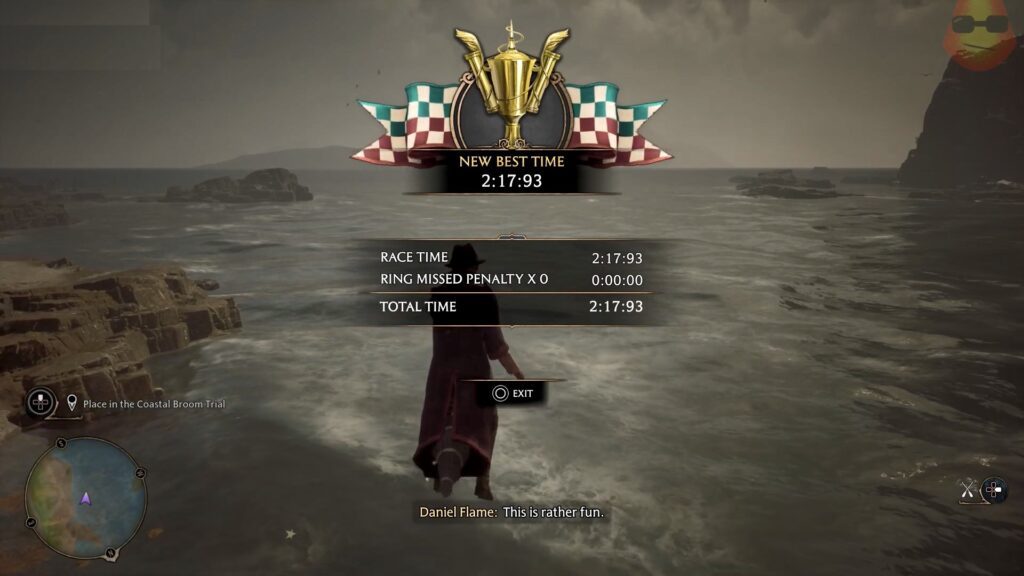 Return to Albie Weekes
Report back to Albie with your findings and about how the latest broom upgrade worked for you at Sprintwitches Sporting Needs in Hogsmeade.