In " A Thief in the Night " Side Quest you have to find the stolen family necklace. This guide will help you to find the family necklace and how to catch the thief in this Hogwarts legacy.
---
Overview
| | |
| --- | --- |
| Location | World map -> Feldcroft Region -> Irondale |
| Quest Giver | Padraic Haggarty |
| Description | The vendor in Irondale seems to be upset about something. I should introduce myself and see what the matter is. |
| Rewards | 180XP , Niffler mask , gold( optional) |
| Requirement | Having finished main quest : the high keep |
Starting location
To begin the side quest "A Thief in the Night", head to the Irondale Hamlet located on the southeastern end of the Feldcroft Region. When you speak with the vendor Padraic Haggarty at his shop, he will inform you that he suspects his sister of stealing a valuable family necklace.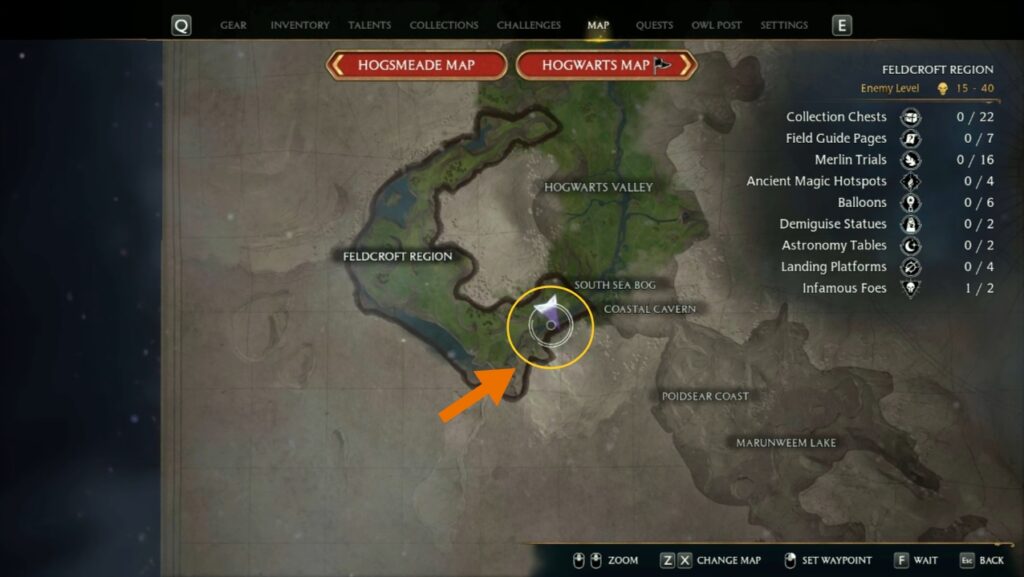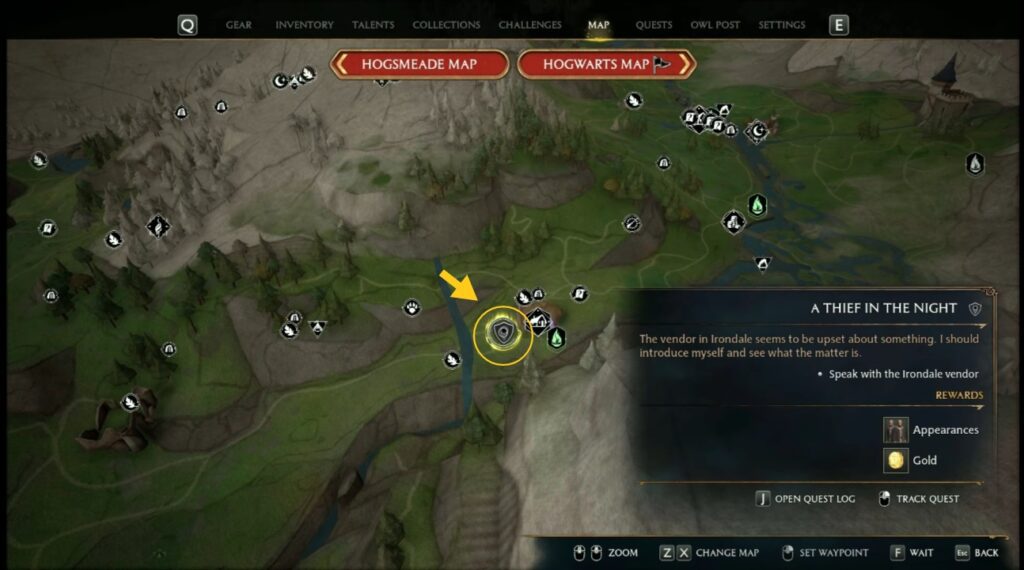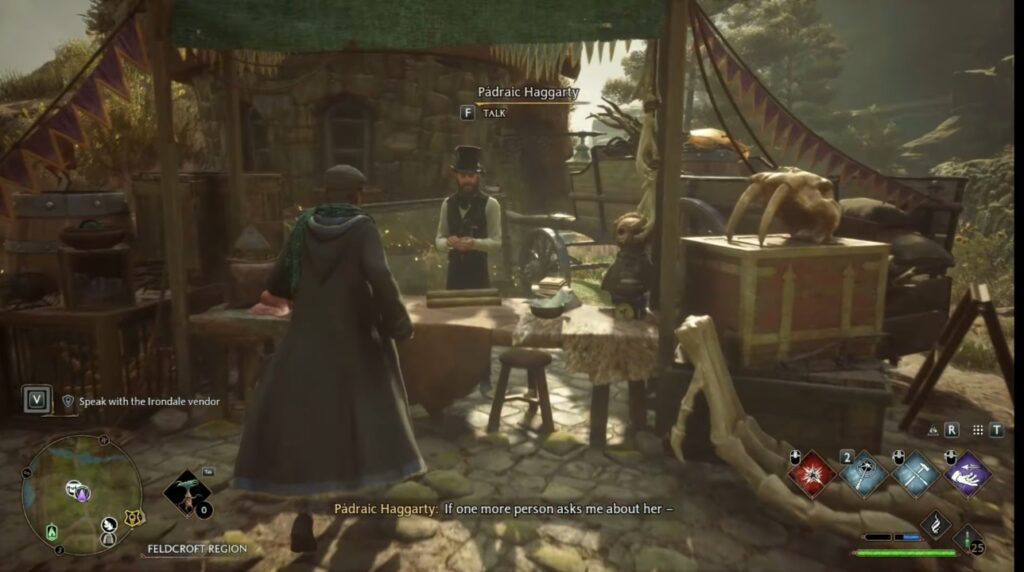 Return to the scene in Irondale at night
This quest can only be completed during the nighttime. If you happen to speak with the vendor during the day, you will need to return to the location at night to proceed with the quest.
Look for clues at the scene
Use Revelio to find a trail of coins that begins just to the right of the Hamlet Shop. The coins will appear in blue on your screen and can be collected by pressing the square button on the PS5. While collecting these coins is optional, it is recommended as it allows you to accumulate a significant amount of Galleons by the end of the trail.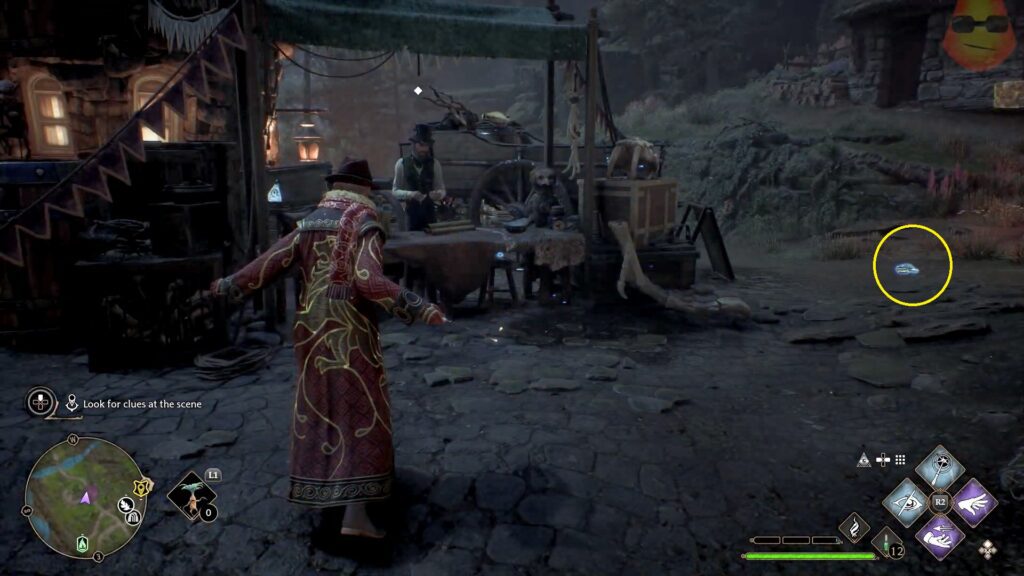 Follow the trail of coins
Continue to use Revelio to reveal more coins as you follow the trail to the southwest. The trail of coins will lead you through the Small Bandit Camp just west of Irondale, so if you haven't already cleared the camp, you may need to take down a few enemies.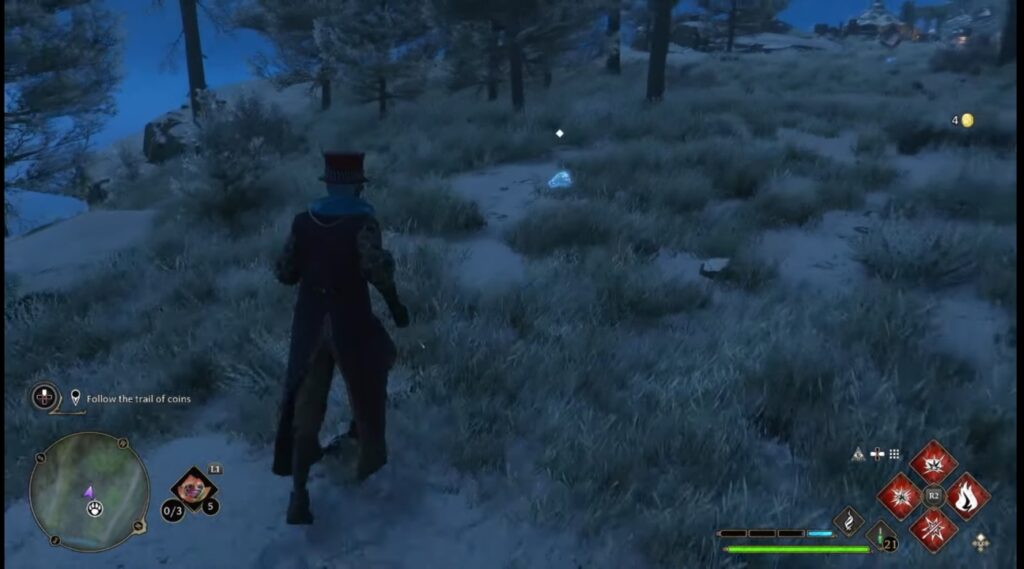 Following the trail of coins will ultimately guide you to the Niffler Hideout, located to the east of the Feldcroft Catacomb Floo Flame.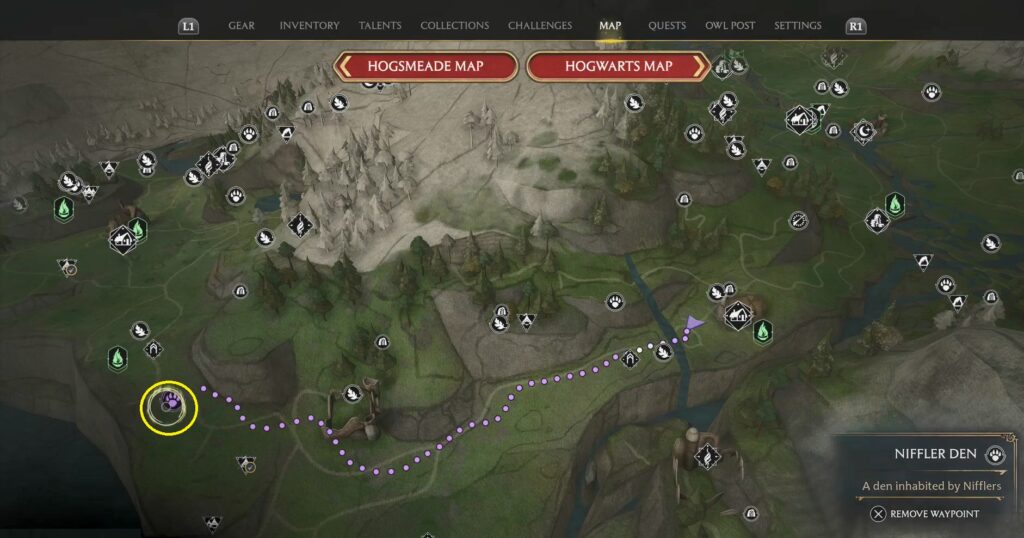 Catch the thief
Here you will discover that the actual culprit was a adorable little beast Niffler and not Catrin Haggarty, you will need to apprehend the true thief. You need to capture the Niffler with the Nab-Sack. Cast Revelio to find the Niffler, it will be blue-highlighted.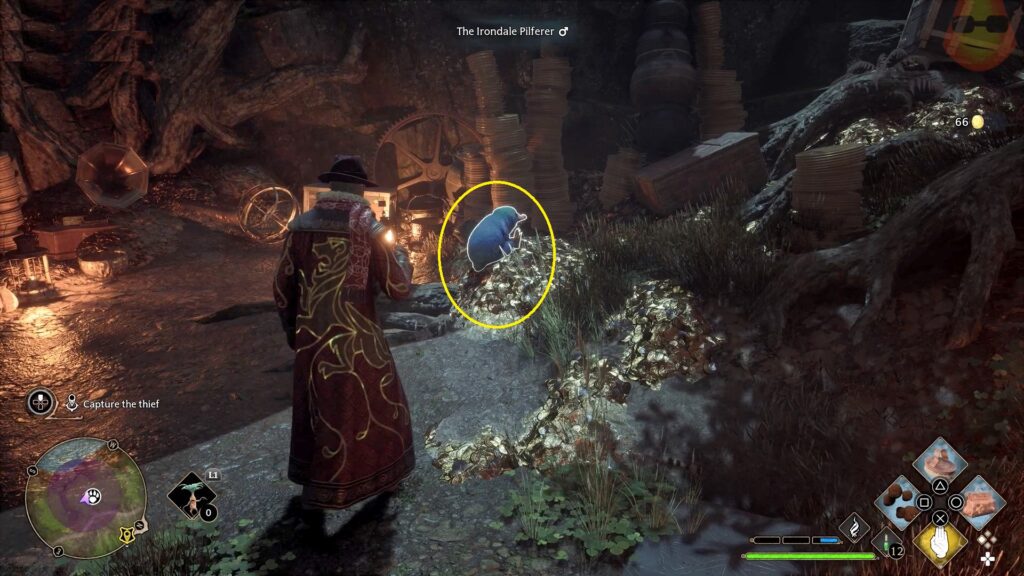 It is possible to complete the quest without the Heirloom, but the rewards will be lower. By climbing the rocks above the den, you will discover The Haggarty Family Heirloom.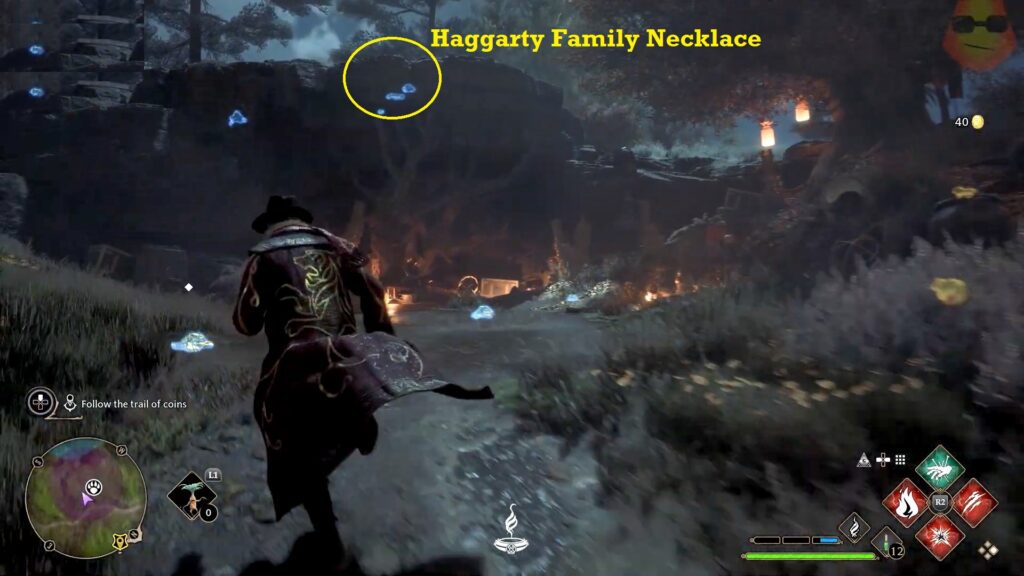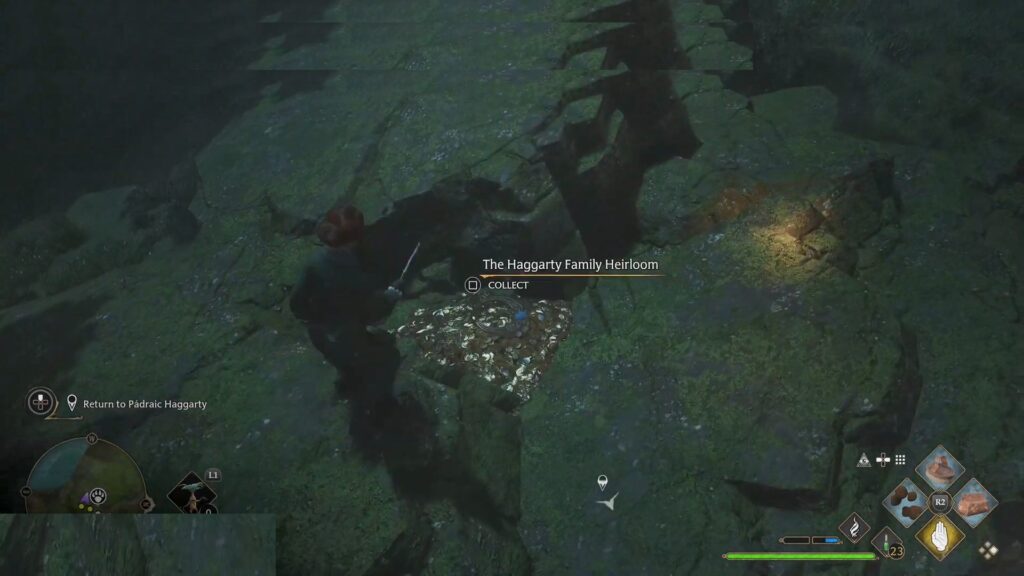 Return to Padaric Haggarty
Return to Mr. Haggarty to complete the quest after collecting the Heirloom and catching the thief. And you will be rewarded with gold , 180XP and niffler mask.