Every character you unlock in Disney Dreamlight Valley has a questline for you to follow and one of the characters is Ursula. Once you reach Level 10 in Ursula's friendship level, speak to Ursula who will bargain with you about freeing Prince Eric. She will ask you to investigate the ruins in the Forgotten Lands. This will unlock the 'A Deal with Ursula' quest.
Pre-requisite for A Deal with Ursula quest
Unlocking the Forgotten Lands
Completing The Missing Prince quest (Ariel)
Reaching Level 10 in Ursula's friendship
Explore the ruins of the Forgotten Lands
Head to the northern part of Forgotten Lands to find a set of pedestals, one of which has a Dark Crystal. Bring the Dark Crystal back to Ursula.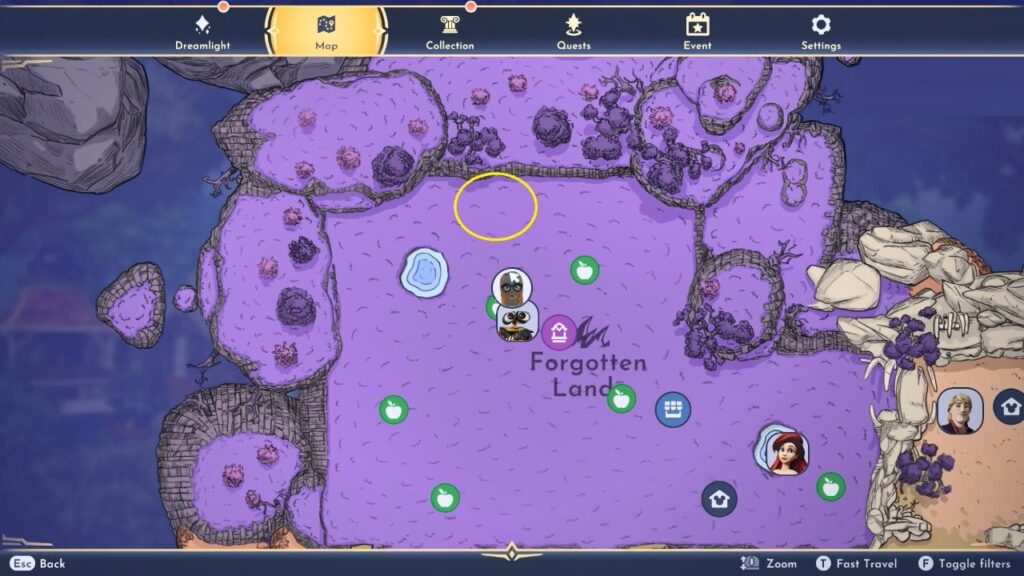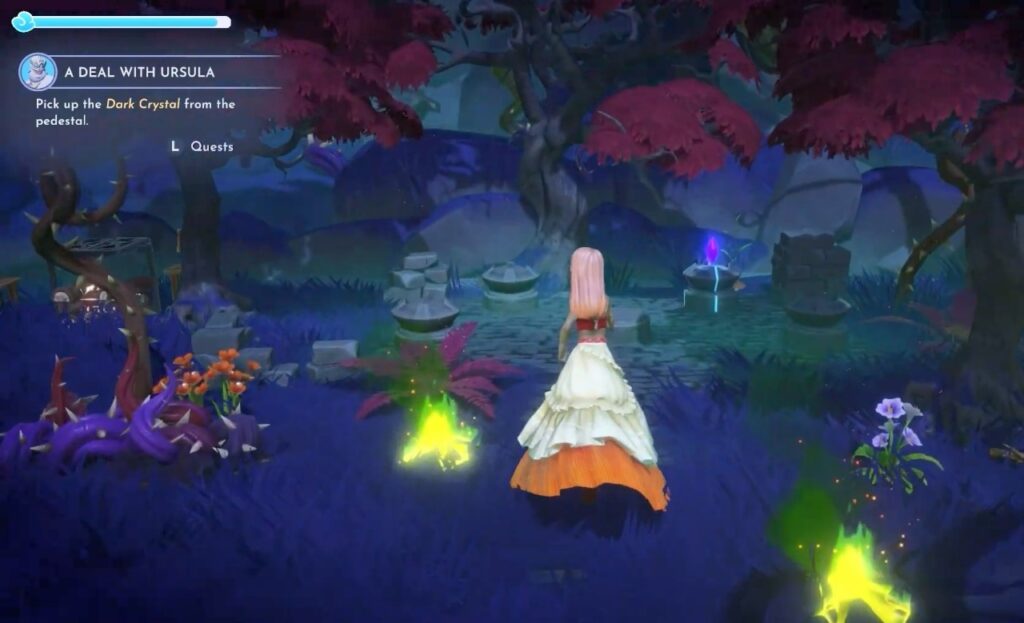 Find the remaining crystal in the Village (1/4)
Ursula will ask you to find the remaining 3 Crystals hidden around the village.
Crystal 2/4 – Sunlit Plateau
The second crystal on the other side of the river (east) in Sunlit Plateau. The crystal is next to the pond.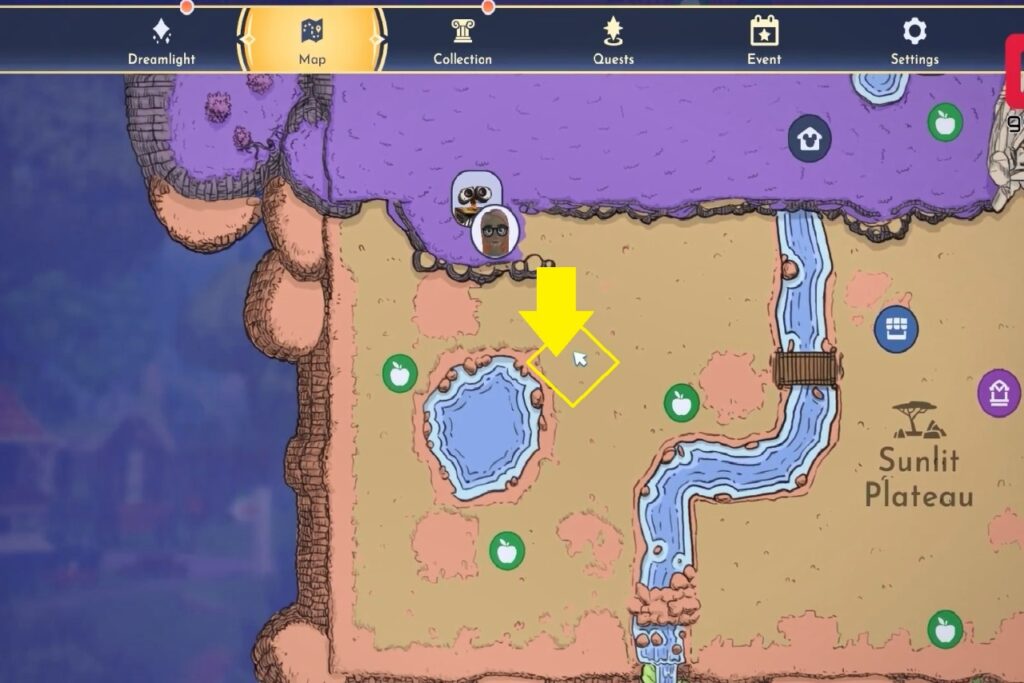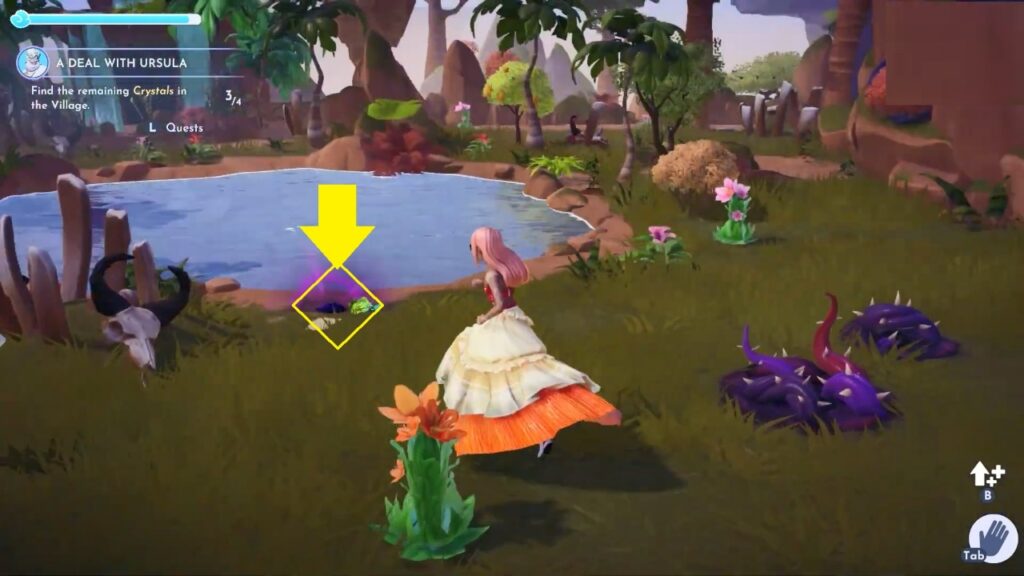 Crystal 3/4 – Glade of Trust
The crystals can be found in the Glade of Trust next to Mother Gothel's home.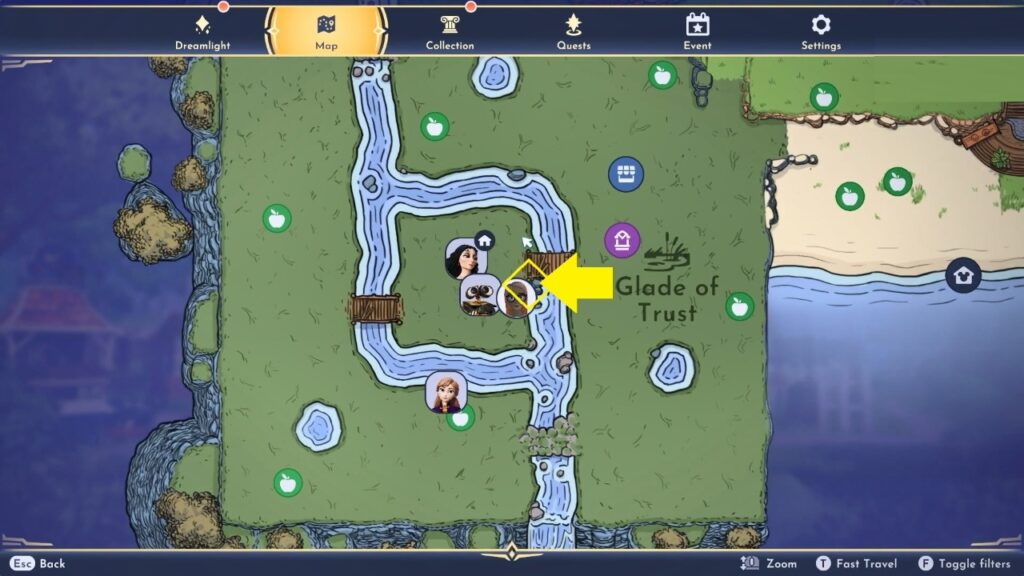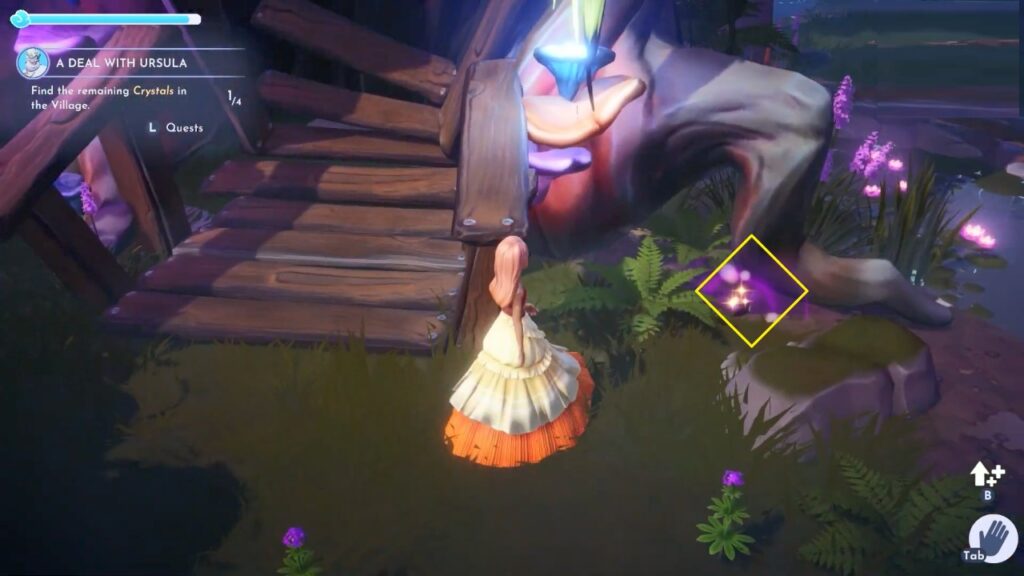 Crystal 4/4 – Frosted Heights
 The crystal is next to the northernmost part of the river.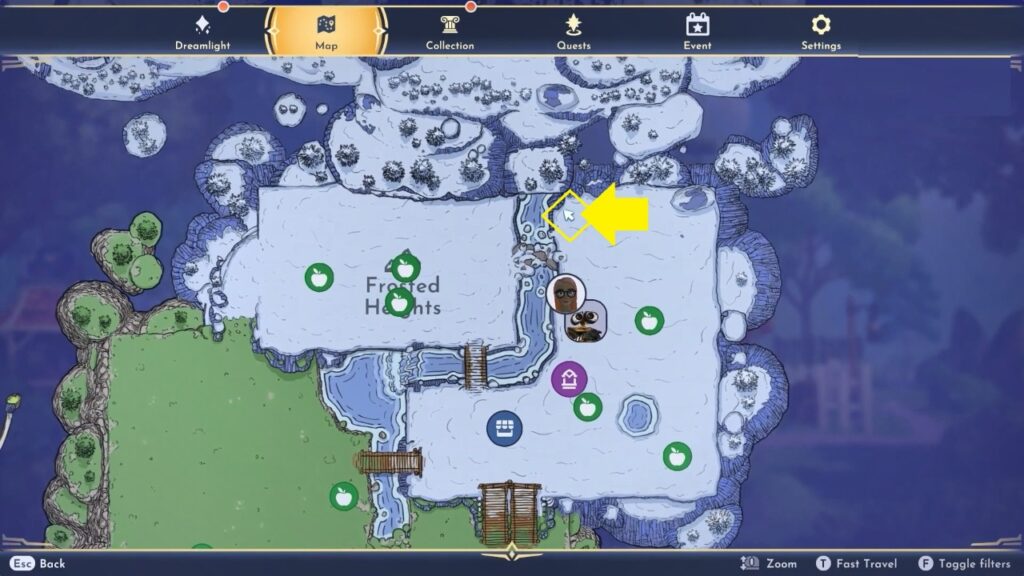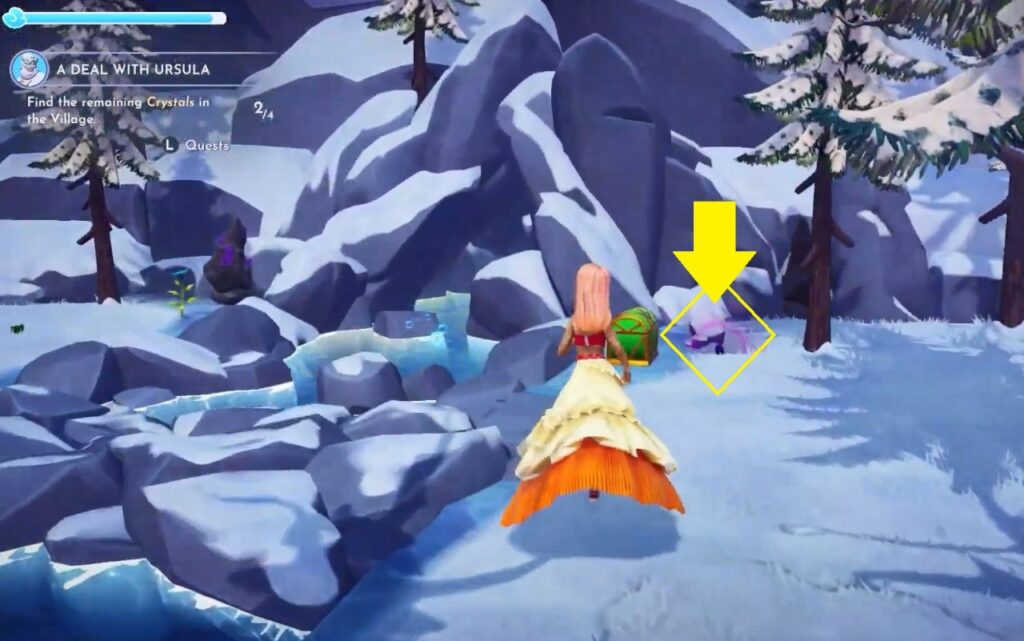 Return to the Forgotten Lands with all 4 Crystals, and place them on the pedestals. A fresh crystal will spawn nearby. Bring that new crystal to Ursula. The quest will be completed with Ursula hands you the Sea Witch's Gown and the Poor Unlucky Eric item.